The Ultimate Guide to Buying OrSlow Jeans Online
17/43/2021
It may sound like a pretty obvious statement, but in case you're in need of a reminder, there are many benefits to online shopping - it's more time effective, you don't have to brave the crowds, and with The 5th Store offering worldwide shipping, you're not restricted by your location. However, due to the minefield of sizing out there, many people still prefer to buy certain items, like jeans, in person but often this involves travelling to a specialist denim retailer which are let's face it, few and far between. That's why we've come up with a handy guide for buying OrSlow Jeans online.
It sounds simple but the first step when looking for jeans online is to take your measurements, not all brands fit the same and therefore if you're a certain size in one brand it does not necessarily mean you'll be the same size in another. So taking both your leg and waist measurements carefully is definitely a good idea. If you already have a pair of jeans at home that you love the fit of, we recommend measuring the waist and leg lengths of your existing jeans which will guarantee that your measurements are correct.
It is important to also take into consideration the denim finish and the desired fit i.e standard, slim etc. All of the orSlow jeans are hand crafted from Japanese Selvedge denim and are available in either a 'one wash' for that brand new denim look or a '2 year wash' which have an authentic, worn look to them. Likewise there are different fits, for instance if you're searching for that perfect slim fit but equally don't want to feel too restricted opt for the OrSlow 107 Slim Fit Stretch Selvedge Denim. Unlike some other stretch options on the market, these actually retain that authentic denim feel and look. Of course, you can't go wrong with a standard fit - which are available in one and two year wash - and let's face it, can be paired with almost everything in your wardrobe.
See below for an easy run down of the measurements for all our OrSlow styles: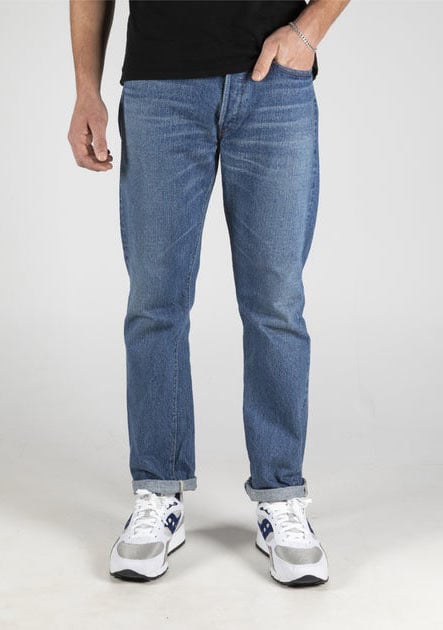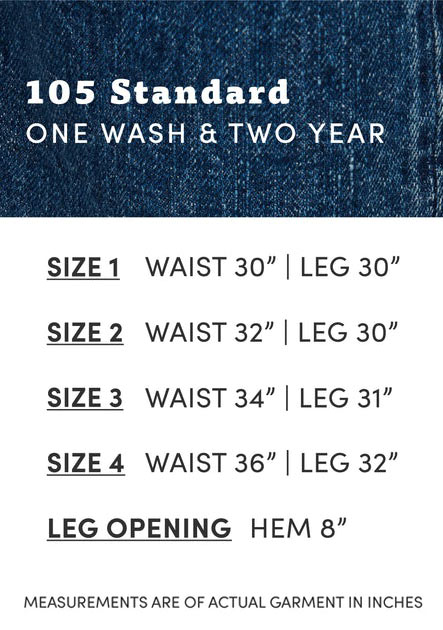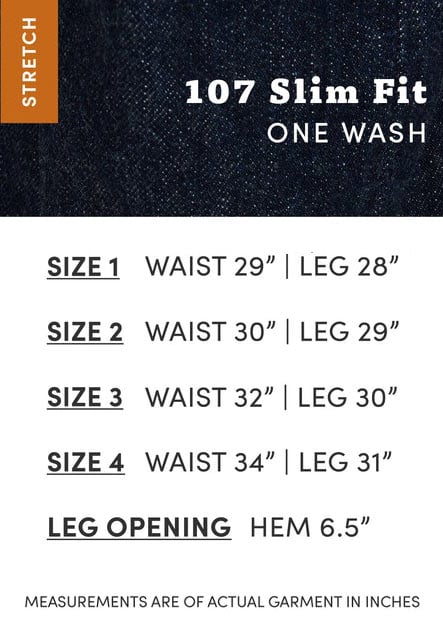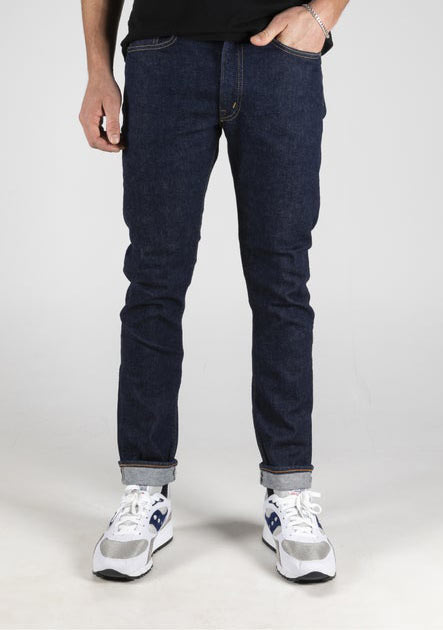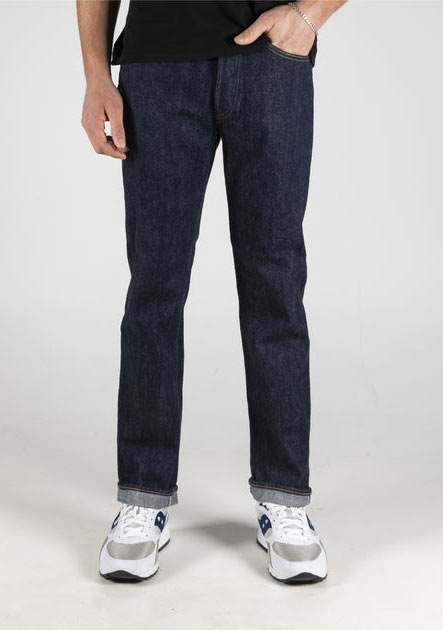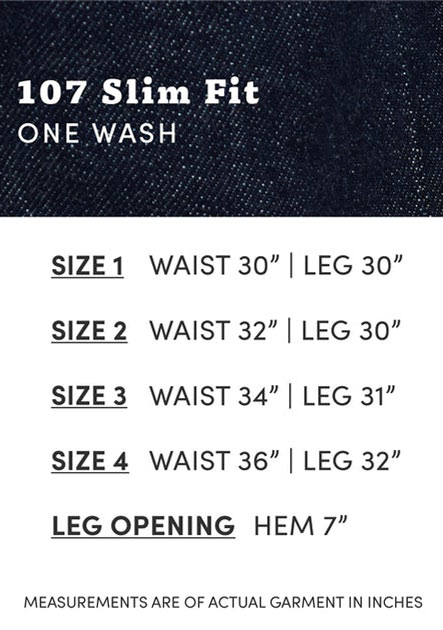 If you're still unsure of which orSlow Jeans to buy, we're always on hand to offer styling and sizing advice. Please contact us to discuss and we'll be happy to help.