The Best Smocks to Buy in 2021
08/23/2021
First things first, what actually is a smock? Although it may seem like it is part of a growing trend of new terminology (see 'the shacket'), the smock or smock frock has actually been around for centuries. Simply put, the term 'smock' refers to an outer garment worn to protect the clothes it covers and while they were originally donned by rural workers in the early eighteenth century, they were later worn in various other professions such as the military and by painters. There are, of course, different types of smocks including the round smock which refers to a traditional pullover style with a open neckline and round collar, the coat smock which tends to be a button up style and suited to harsh climates (hence their popularity amongst Welsh shepherds), and lastly the shirt smock. So whatever the variety, the smock has come a long way from its humble beginnings and has, in recent years, firmly earned its place as a wardrobe staple. With that said, smocks have been particularly on trend this season, so we thought it was about time we provided you with a round up of the best.
01.
Kestin Stow Smock
From Scottish brand Kestin comes the Stow Smock. A completely new style for SS21, the Stow is a packable, lightweight and water repellant hoodie constructed from a durable Italian cotton nylon blend fabric. In a light mint shade, it is perfect for the summer months when you're looking to brighten things up and although it is a Spring Summer piece, it will also be ideal for wearing underneath a heavier jacket come wintertime. The Stow Smock is also sustainably made, and free of pfc (per and poly-fluorinated chemicals) which is still quite the rarity when it comes to water repellant garments.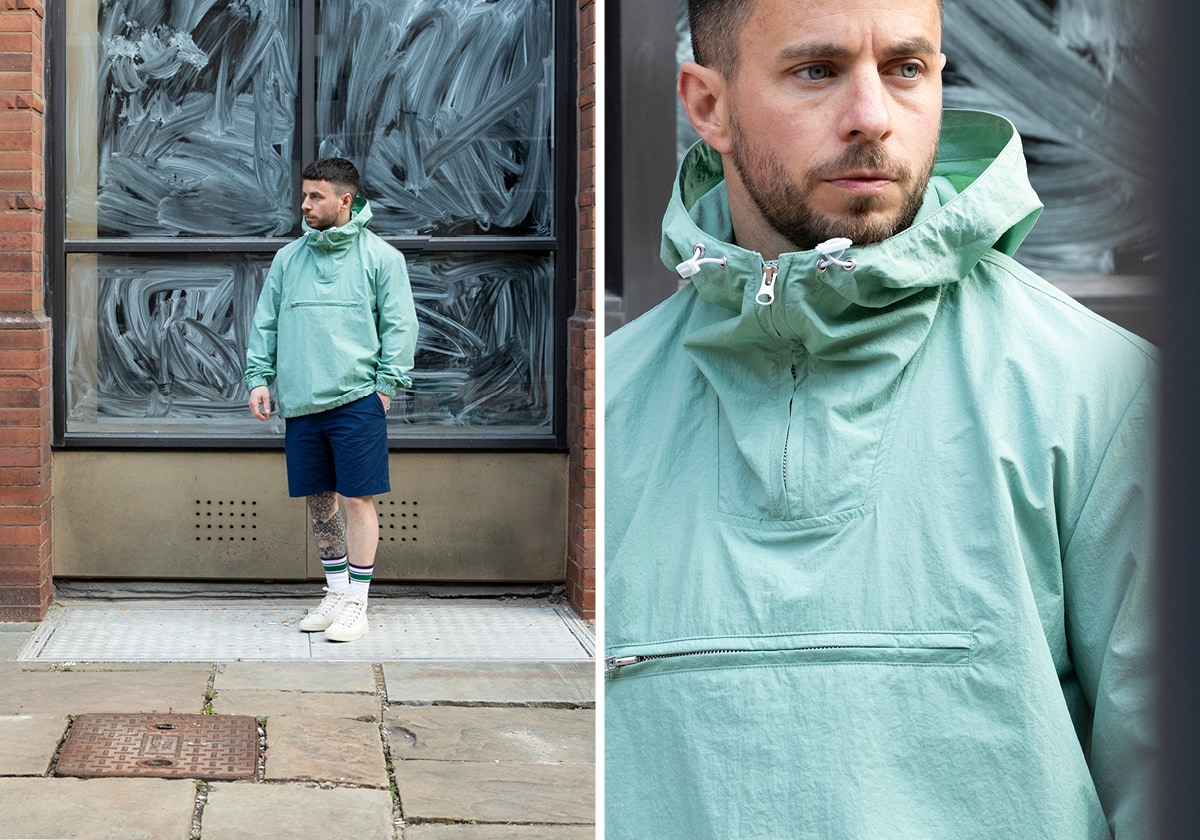 02.
Albam Boardman Smock
If you're searching for a classic look however, then look no further than Albam's Boardman Smock. Also a new style for SS21, the Boardman is based on a military waterproof jacket and is reminiscent of those worn by fishermen. Although it draws inspiration from classic styles, the cut of this smock - a touch shorter and wider - gives it that sought after contemporary edge. Like Kestin's Stow Smock, the Boardman is also completely packable making it the ideal choice for day trips or holidays.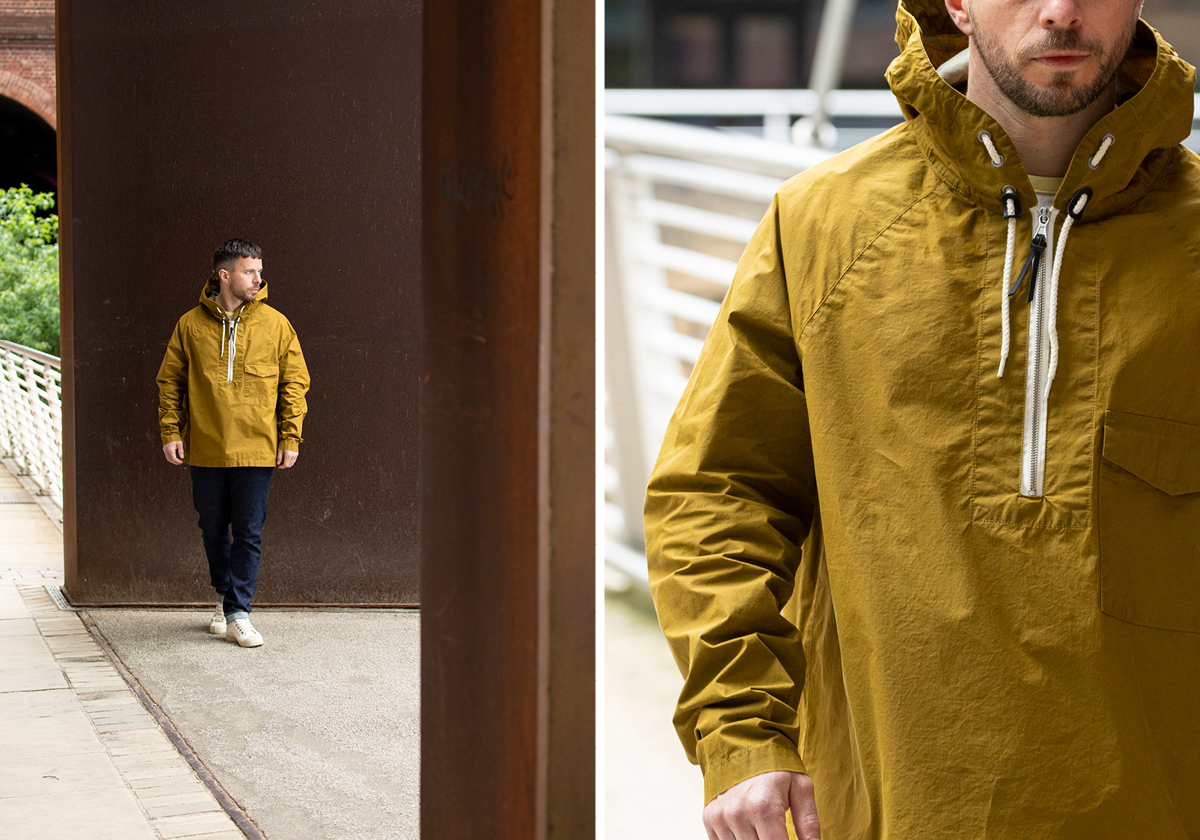 03.
Uniform Bridge Smock Anorak
For unpredictable weather conditions (which, lets face it, are quite common during the British summertime) opt for the Uniform Bridge Smock Anorak Jacket. Slightly heavier than its counterparts, the anorak is guaranteed to protect you from a multitude of different conditions, and features a hidden half zip closure with a snap button placket. Similarly, if you're searching for a more neutral shade, this smock comes in a beautiful earthy tone that promises to be on-trend all year round.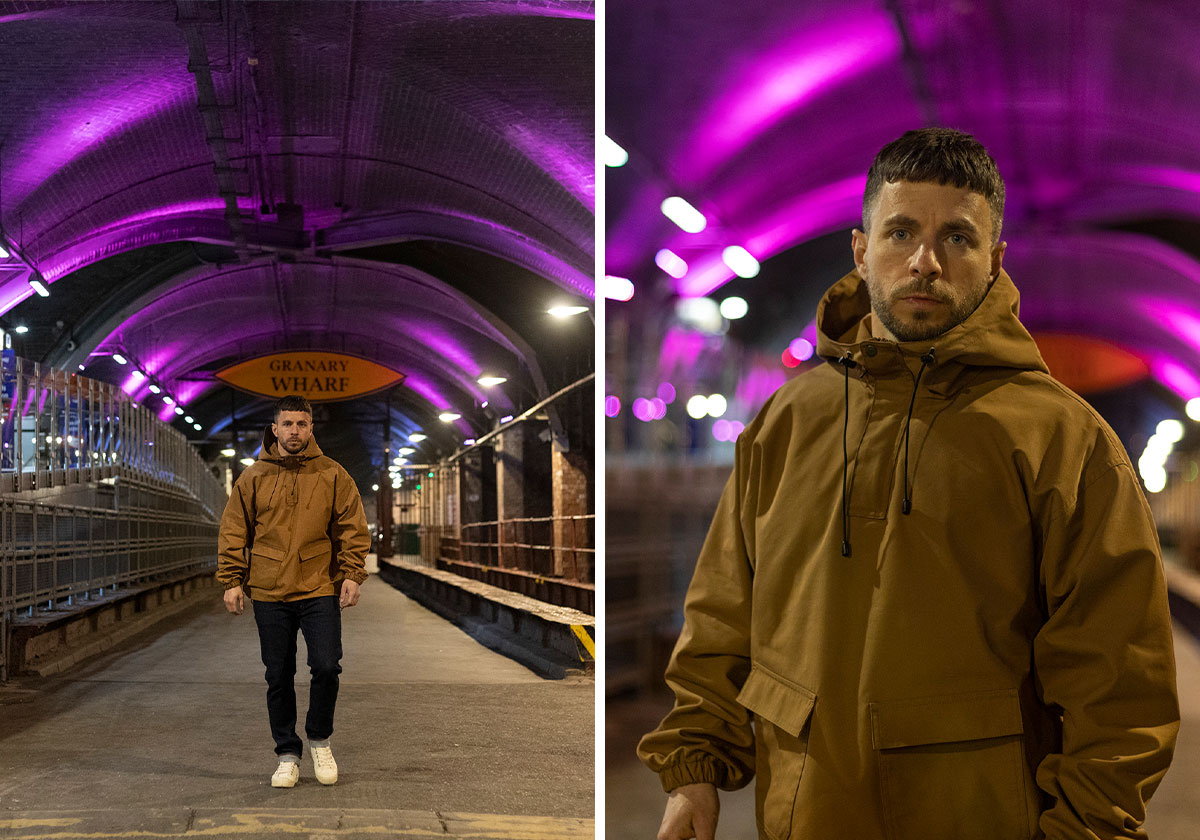 04.
Knickerbocker's Shore Smock
Coming in last but certainly not least is Knickerbocker's Shore Smock. Noticeably different from the other pieces in this round up, the Shore Smock is crafted from 100% cotton poplin and, unlike the others, is a button down style. The lightweight fabric and option to wear it open with a t-shirt underneath means it is perfect for the spring summer season. So don't be fooled by the buttons, drawstrings, and hood, this smock is definitely of the shirt variety, but like the Boardman Smock, takes inspiration from those often spotted out at sea. Just in a slightly different, more unconventional, way.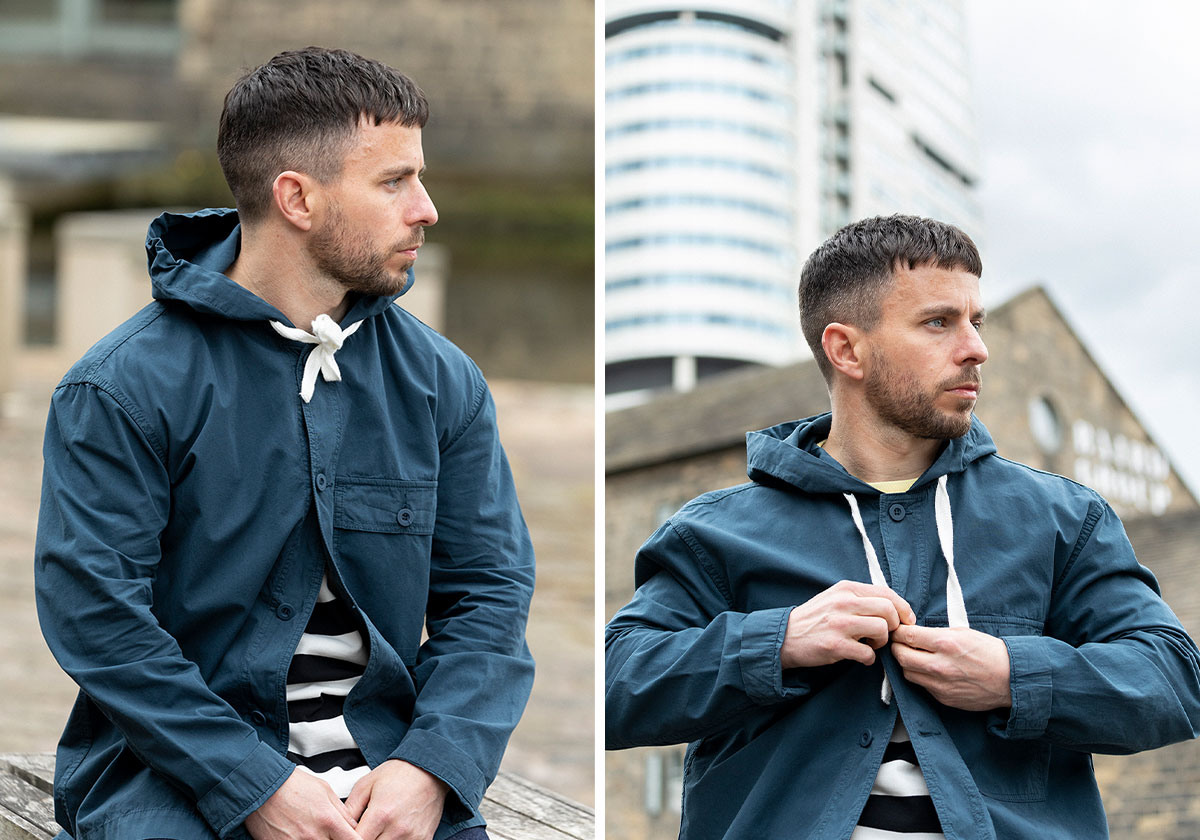 Whatever your style, or indeed plans are for this summer, the 5th believes that a smock - and there are plenty to choose from - is the perfect addition to your wardrobe for not only this season but beyond.