The 5th Brand Stories: Filson
02/17/2021
As we wave farewell to summer and dive into the Autumn Winter season, what better to lift your spirits than a new outdoor wear brand landing at 5th? Now, while they are new to us, North American brand Filson has a legacy that spans almost 125 years and is steeped in a rich history. Their journey began in 1897 when Clinton C Filson, like many others situated in Northern America, witnessed the Klondike Gold Rush. This term refers to the mass migration of people to the Klondike region of Yukon in Canada following the discovery of gold fields in the area in mid 1896. Filson, noticing that many prospectors were ill equipped for this arduous journey, established C.C Filson's Pioneer Alaska Clothing and Blanket Manufacturers to cater to those heading North. As temperatures often plummeted to well below zero on the route, suitable clothing was absolutely crucial and Filson took his role very seriously. In their 1914 catalog, he explains: 'If a man is going North, he should come to us to us for his outfit because we have obtained our ideas of what is best to wear in that country from the experience of the man - not merely one - but hundreds of them'.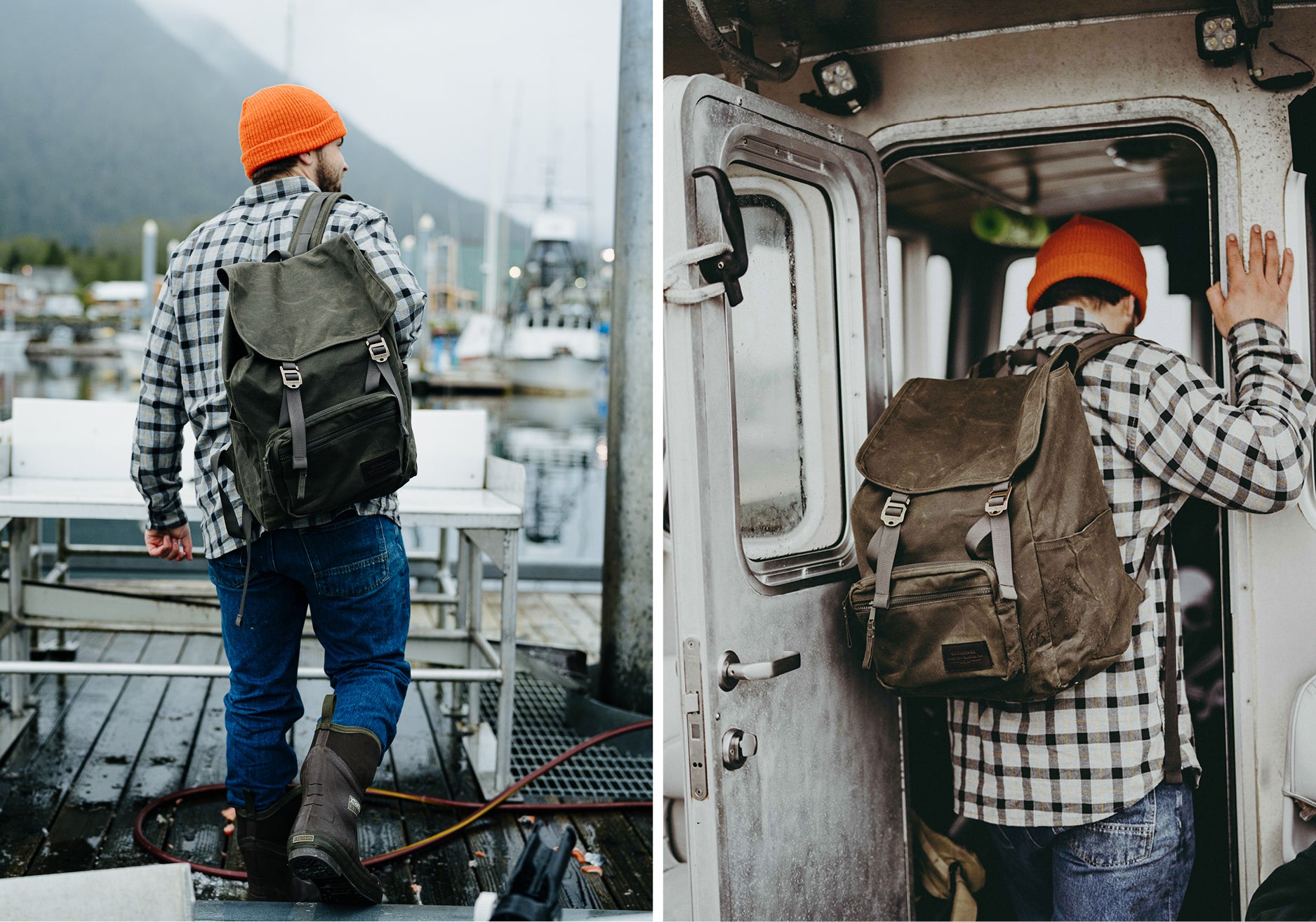 Even as the Gold Rush began to subside in the early 1900s, Filson continued to maintain a strong customer base in outdoorsmen, and later expanded into designing and manufacturing clothing for timber yard workers. So while the clientele may have altered, Filson's ethos remained the same and he was consistently listening to customer feedback in order to further perfect his products. Comfort, protection and durability are at the forefront of Filson's brand, and such qualities never go out of style. Henceforth they are still reflected in today's collections, which simultaneously deliver on Filson's promise of 'Unfailing Goods'. Today, Filson offers a range of premium quality clothing and accessories for outdoor enthusiasts, worn by the likes of hunters, anglers, engineers and explorers.

Pieces available to shop at the 5th include the Logger Caps, the Sherpa Fleece Vest, and the Vintage Flannel Work Shirt, all perfect transitional pieces for the upcoming Autumn Winter season. Each piece is crafted from durable and heavyweight materials to withstand the rugged conditions. Shop Filson at The 5th Store.