The 5th Follows: Our Favourite Design & Style Led Accounts to Follow
28/12/2021
With millions of accounts and billions of photos posted on instagram, scrolling through the feeds to identify the best content creators to follow can be a challenge to say the least. If you have hours of time to burn then carry on scrolling but if that's not the case then luckily, we've done the hard work for you.

We've complied our top 15 instagram accounts here at the 5th that you should be following right now for a refreshing dose of daily inspiration. Our selection includes regular guys from around the world who use their instas to showcase their incredible talents including photography, home styling and curating killer outfits. With a particular focus on men's fashion and outfit inspiration, from footwear to outerwear and everything in between, our favourite accounts will provide you with a daily dose of creative and inspiring content.

01.
@selvedge_suede_wool
Location: London, UK.
With a passion for original materials, Selvedge Suede & Wool consistently showcases innovative looks that draw on styles from years gone by.
Follow for: Outfit inspiration and outfit flat lays.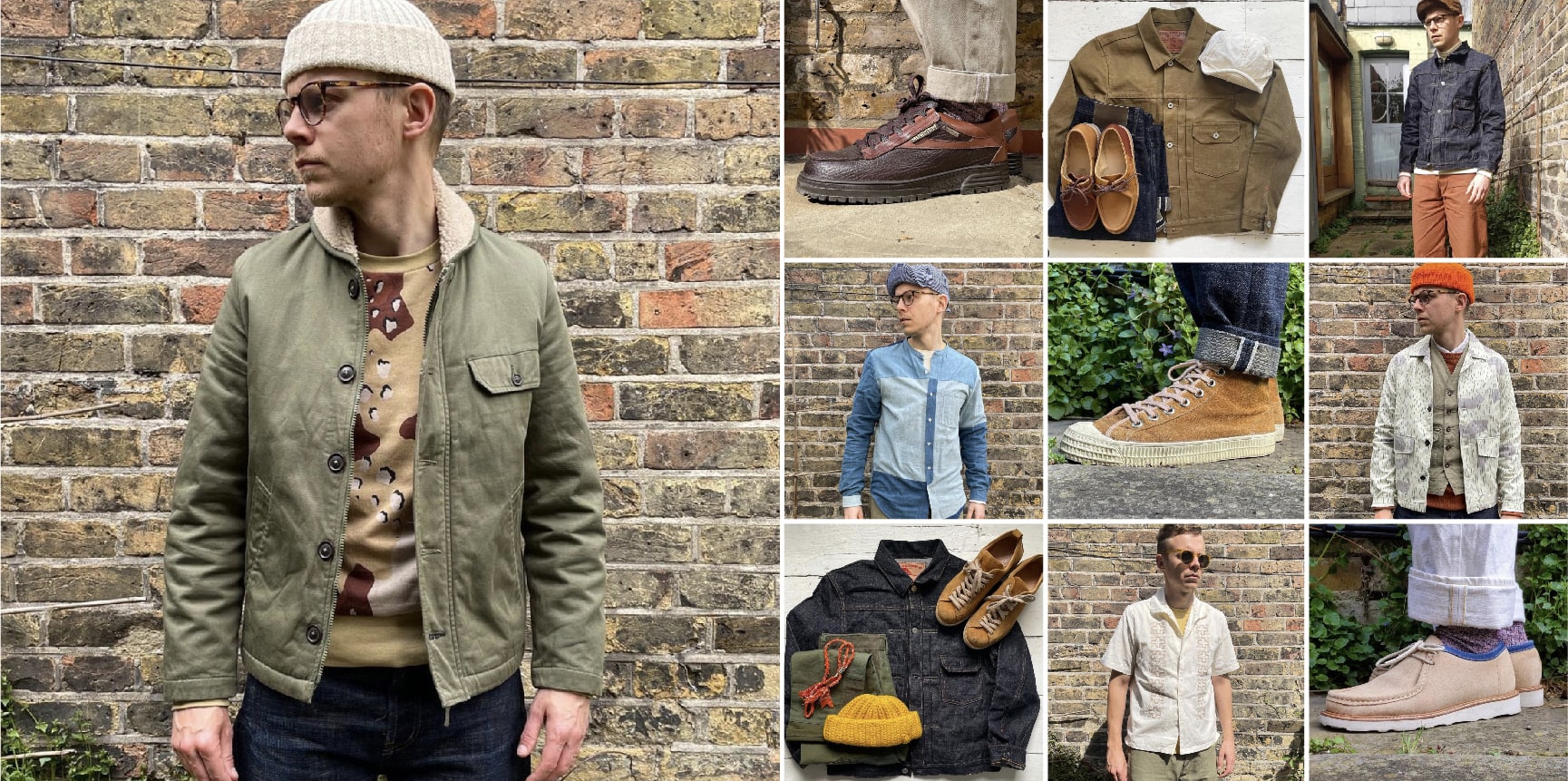 02.
@regards.semblables
Location: Paris, France.
Three words: Lifestyle; Geometric; Contrast.
Julian, the photographer behind Regards Semblables, is inspired by pretty much everything. Talking to the 5th, Julian explains: 'when i go somewhere, when i walk, I am always looking everywhere in order to find a place, a building, colours, which could give me an idea for a photo.'
Highlights include: Intimate cityscapes that capture a different aspect of Paris' varied architecture.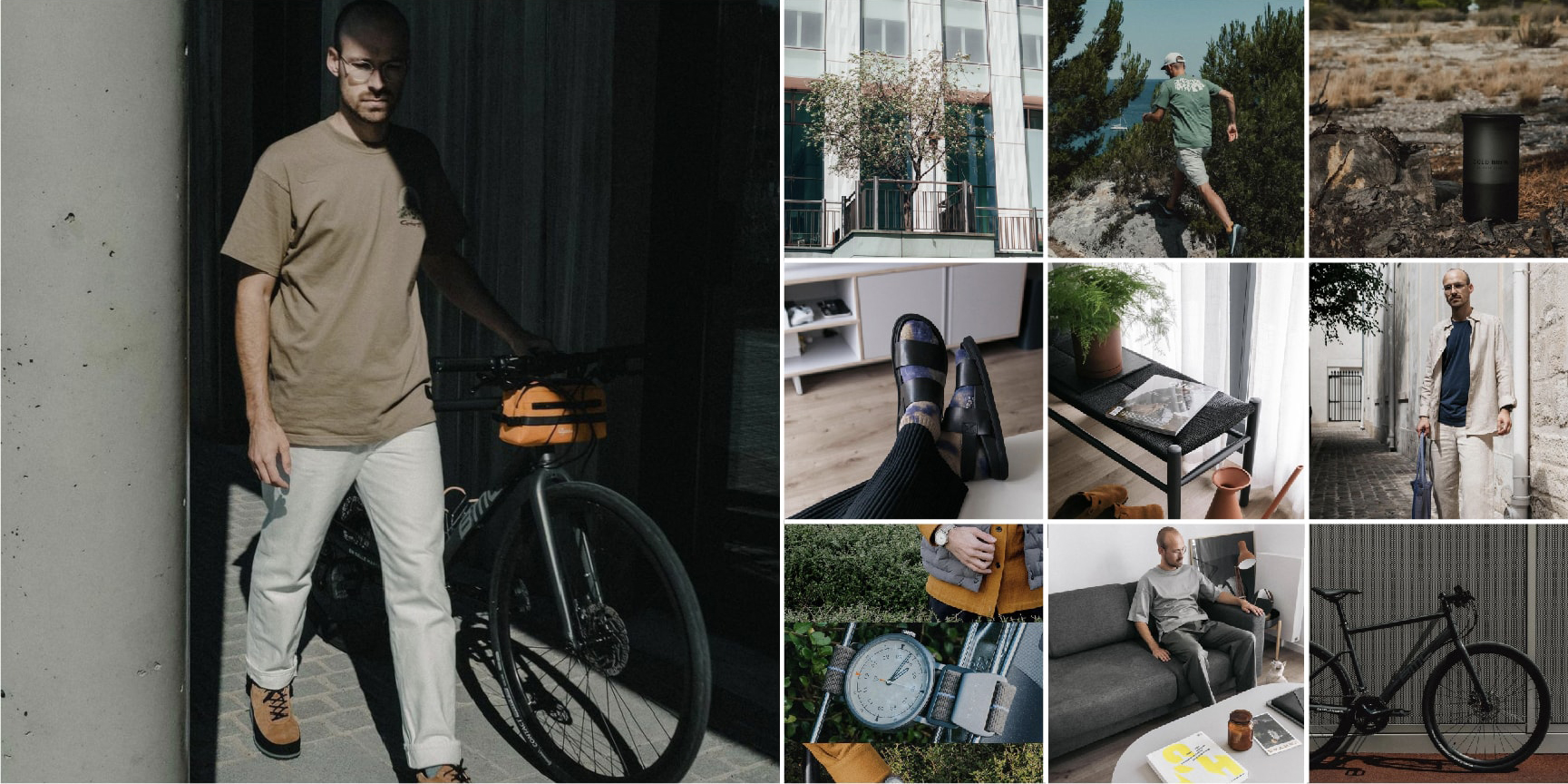 03.
@mono_form
Location: Birmingham, UK.
Three words: Husband; Dad; Music-maker.
You'd be forgiven for steering clear of the wave of 'Dad Influencers', but Craig Howell's account @mono_form is anything but twee. As father to ten year old Jonnie, Howell often posts photos of their outfits and trust us when we say that Jonnie is one of the best dressed kids around.
Follow for: An envy inducing shoe selfie.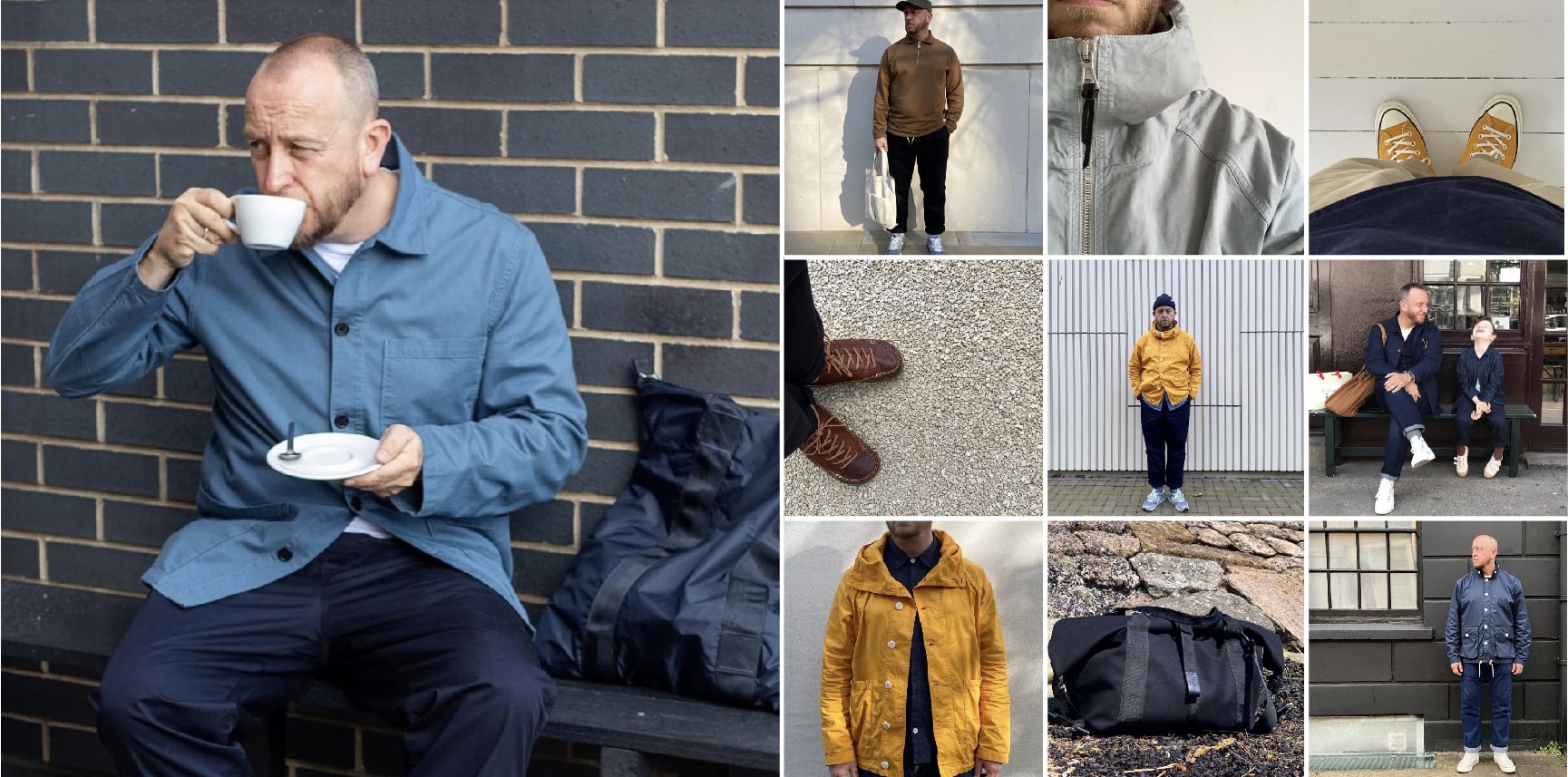 04.
@cedoceltic
Location: Luxembourg
Three words: Street; Heritage; Consistency
Consistency is key when it comes to Cedric's feed, his meticulously created OOTD photos are always set against the same backdrop. Like many purveyors of contemporary menswear, Cedric draws inspiration from Japanese fashion, and he particularly loves using clothing from outdoor brands to tie a look together.
Follow for: Precise outfit details alongside an emphasis on textures and materials.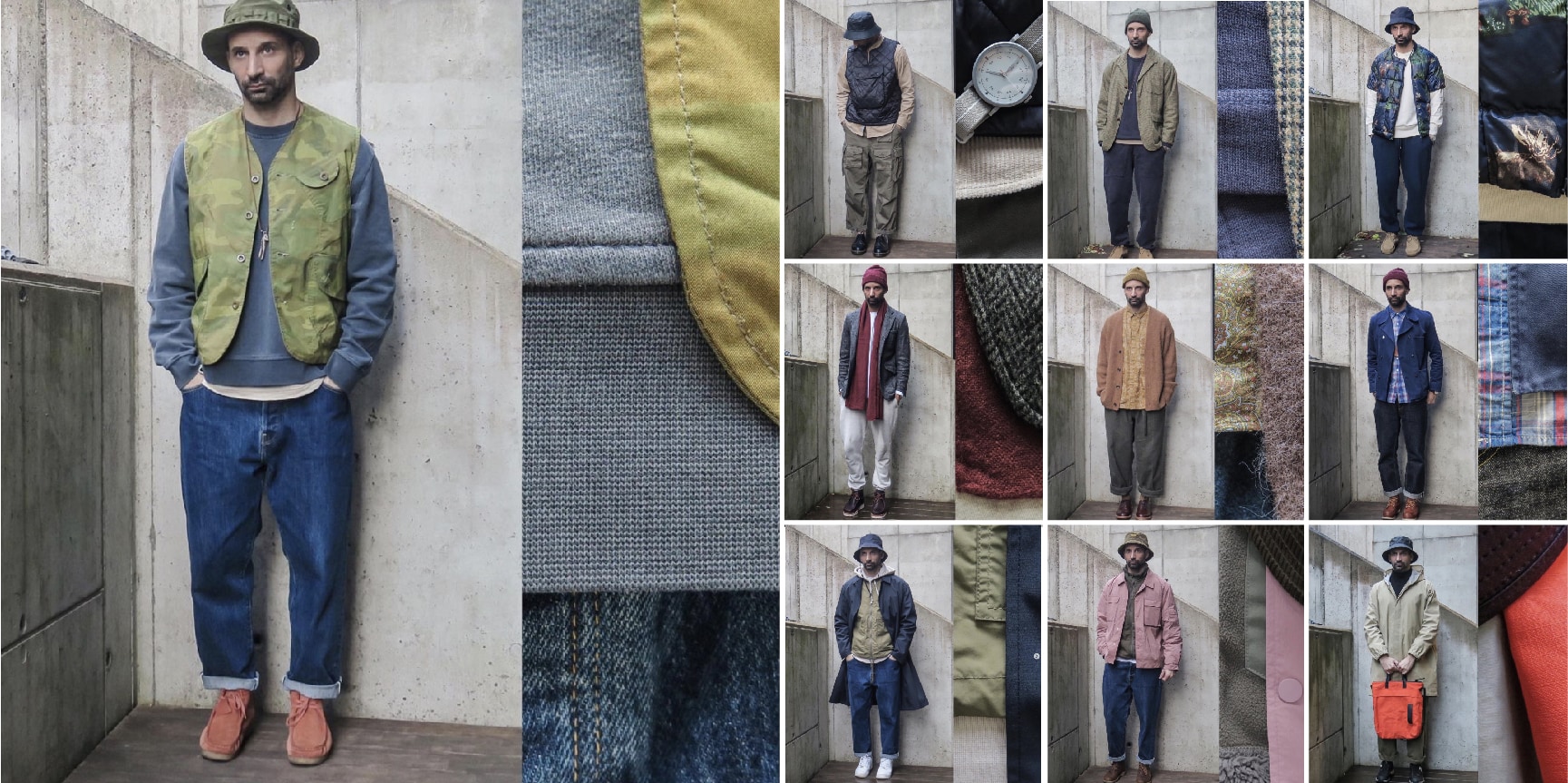 05.
@tomamadeus
Location: Leicester, UK.
Three words: Layers; Footwear; Japanese.
Tom (@tomamadeus) is inspired by his contemporaries on IG, and like Cedric of @cedoceltic, is a big admirer of the (seemingly) effortless styling of Japanese fashion.
Follow for: Here at the 5th, we particularly enjoy Tom's feed as it makes dressing for the unpredictability of the British weather look almost fun. Top tip: layers are key.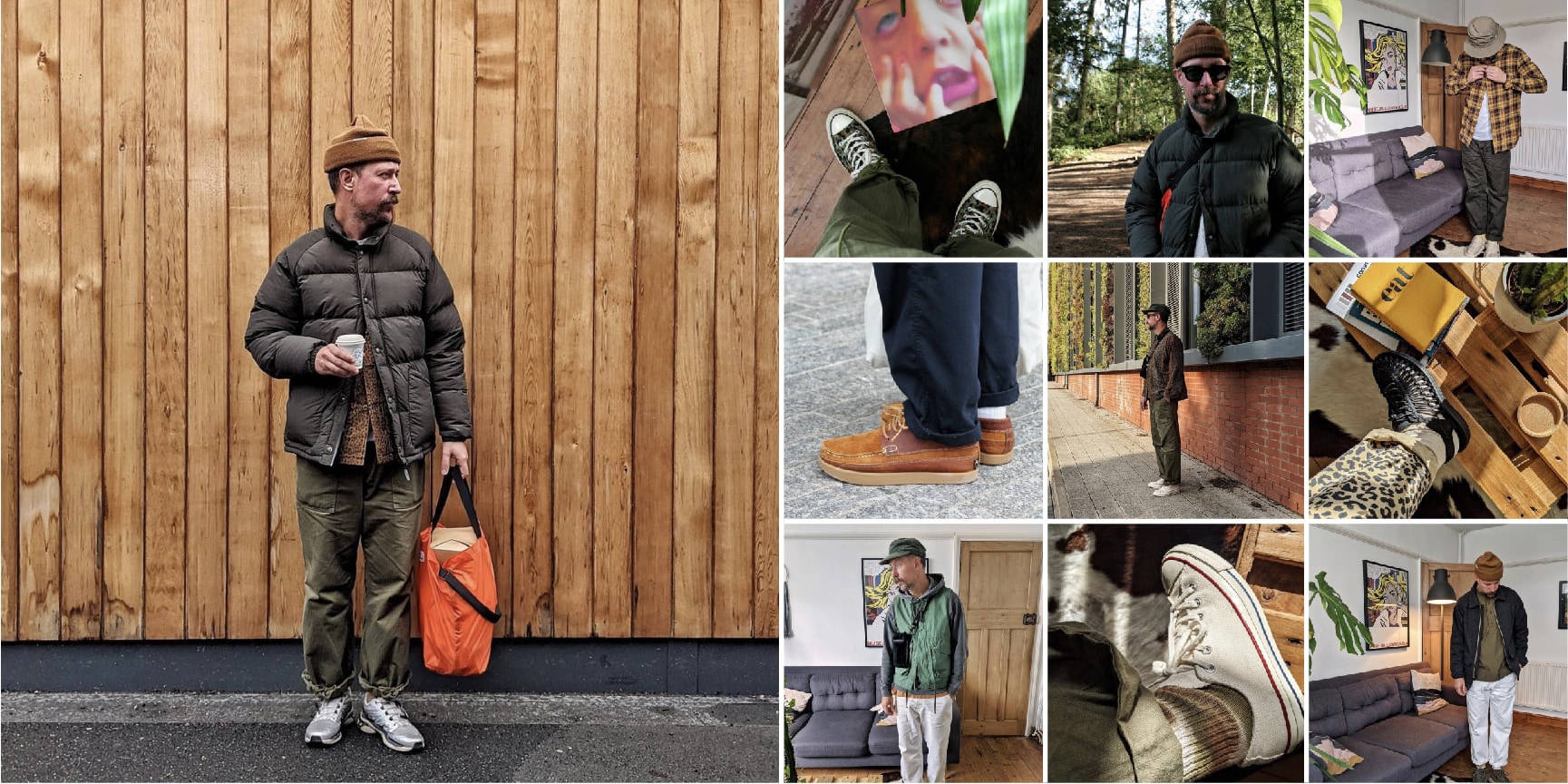 06.
@shaunyness
Location: Liverpool (Originally from Omagh, NI)
Three words: "can I just cheat this by saying (1) things (2) I (3) love?"
With perhaps a greater emphasis on lifestyle than some of the others on this list (if you love coffee you certainly won't be disappointed with the content), Shaun's feed is wonderfully varied. As he simply puts it 'my feed just represents what i'm enjoying at any given time'.
Follow for: Lifestyle bits, daily fits and caffeine hits.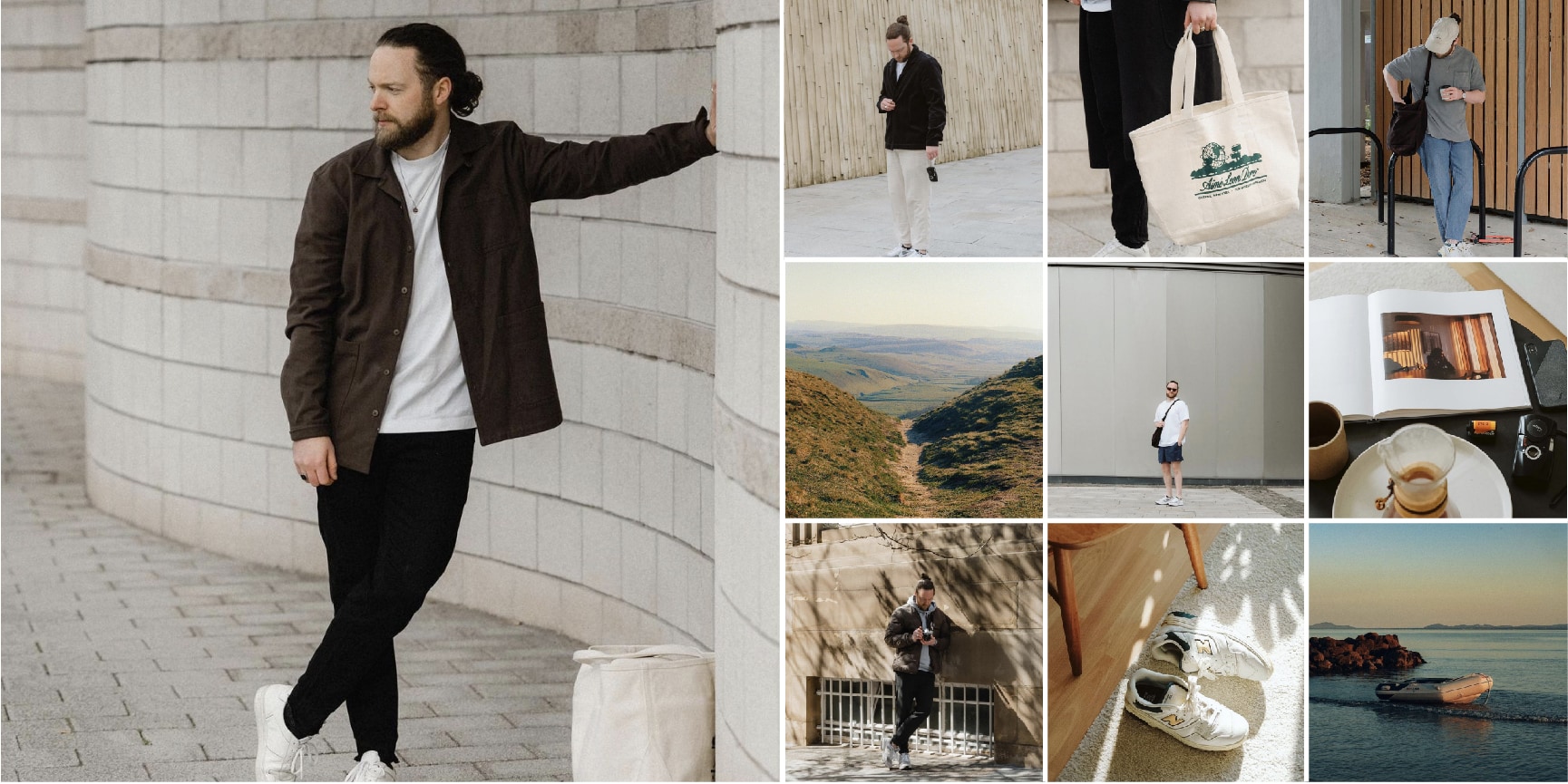 07.
@thedenimmind
Location: Sète, France.
Three words: Personal; Style; Focus
You guessed it, @thedenimmind primarily focuses on denim but they still draw inspiration from a wide range of things such as people (his friends and girlfriend), places (he previously lived in Tokyo and Melbourne) and films/tv shows.
Follow for: Outfit flat lays, creative styling inspo and the occasional vintage car.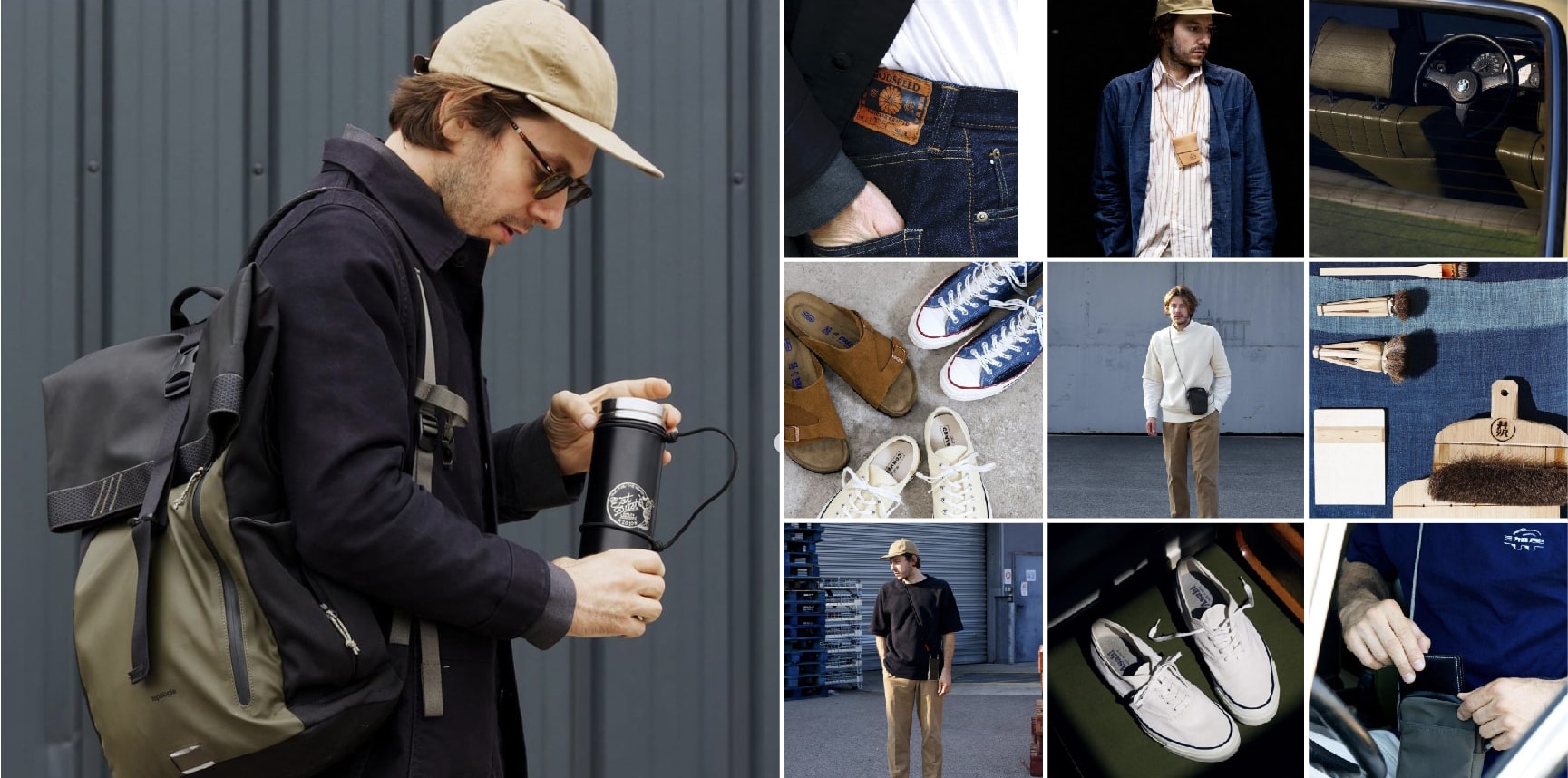 08.
@welldresseddad
Location: Tonberg, Norway (notably the oldest town in Norway and ancient home of the Vikings)
Three words: 'Slower menswear with a story!'
Nick of @welldresseddad is passionate about enacting change and calling out the detrimental impact of fast fashion on the environment. He even has his own podcast @garmologypodcast in which he discusses and advocates for a slower approach to fashion.
Follow for: An interesting mix of styles derived from a variety of different eras.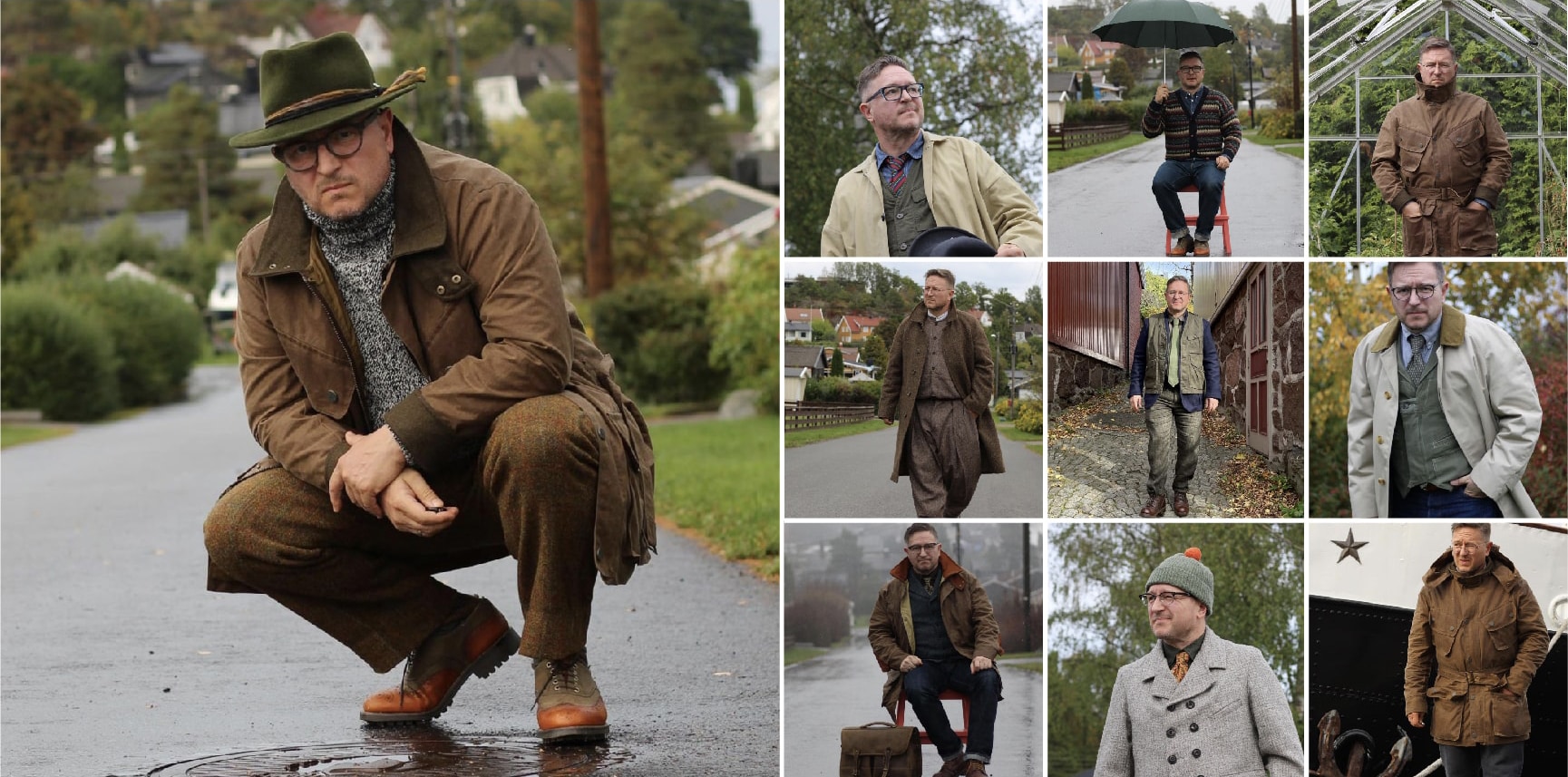 09.
@olvh
Location: London, UK.
Three words: Considered physical activity.
If you're looking for someone to follow that combines a love of menswear with a love of physical activity then Oliver Hooson is your man. His account is also peppered with plenty of interiors if you're looking for inspiration.
Follow for: Clean photography, architecture and outdoor activities.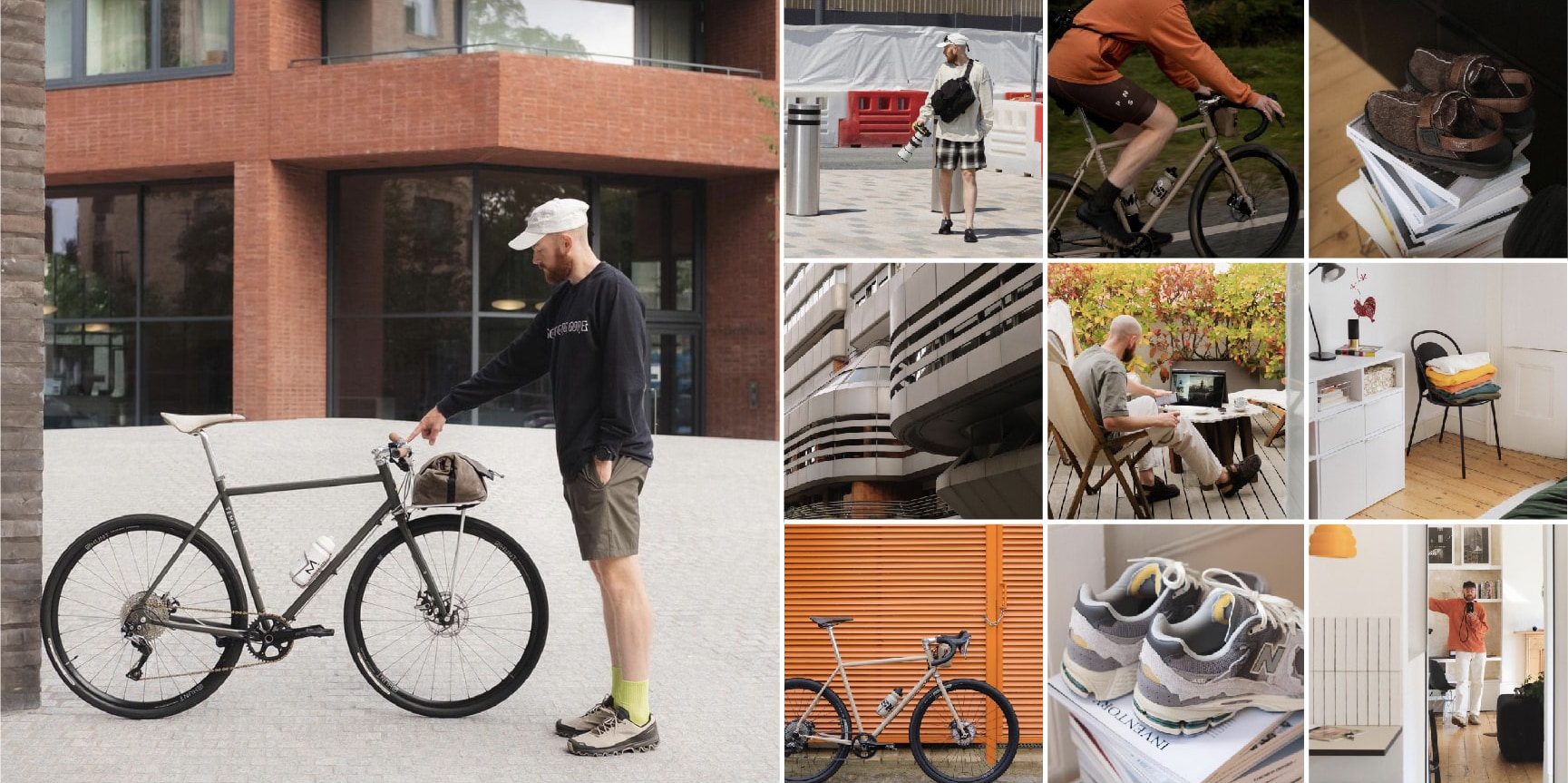 10.
@mat_buckets
Location: Blackpool, UK.
Three words: easy breezy; colour-driven; design-in-mind
When asked by the 5th what inspires your content, Matthew Spade (@mat_buckets) replied 'people who enjoy what they do, regardless of limitations, those who champion the unexpected, looking for beauty in everyday life, colour combinations, smiles and manners, the constant search for finding out what makes you happy'. Whilst there's no 'right' answer to this question, this is certainly one of our favourites as it perfectly articulates what @mat_buckets (and other accounts) achieve through their beautifully curated pages.
Follow for: Functional fashion and home renovation.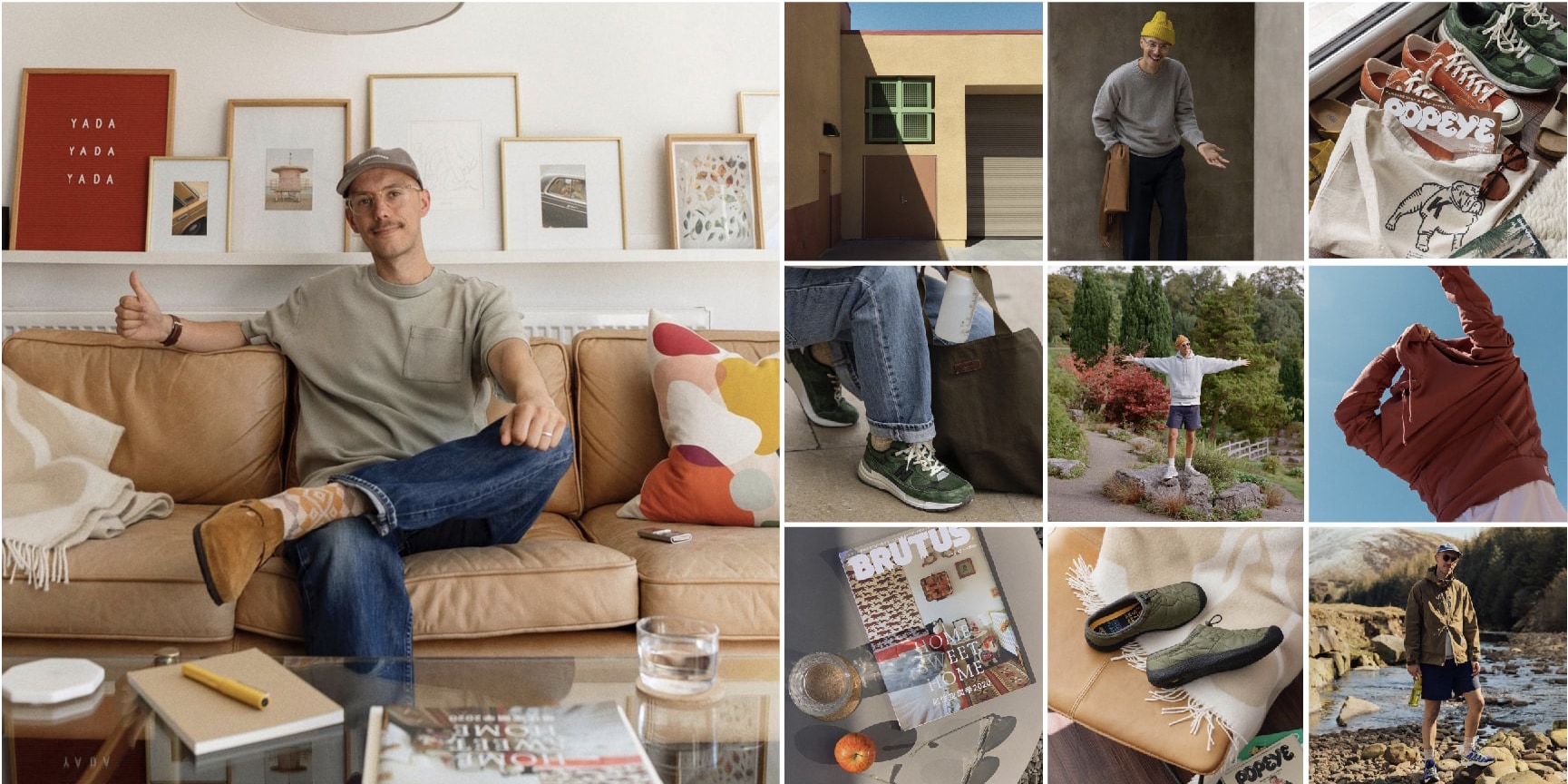 11.
@deliberateindifference
Location: Sunderland, UK.
Three words: Photos; Drawings; Stairs
Simon (@deliberateindifference) is a hugely talented illustrator (check out the wonderful doodle he created for the 5th) and when he's not posting his illustrations, he's usually sharing photos of his outfits (which, more often than not are against the backdrop of his much photographed stairs).
Follow for: Wonderfully creative and colourful illustrations.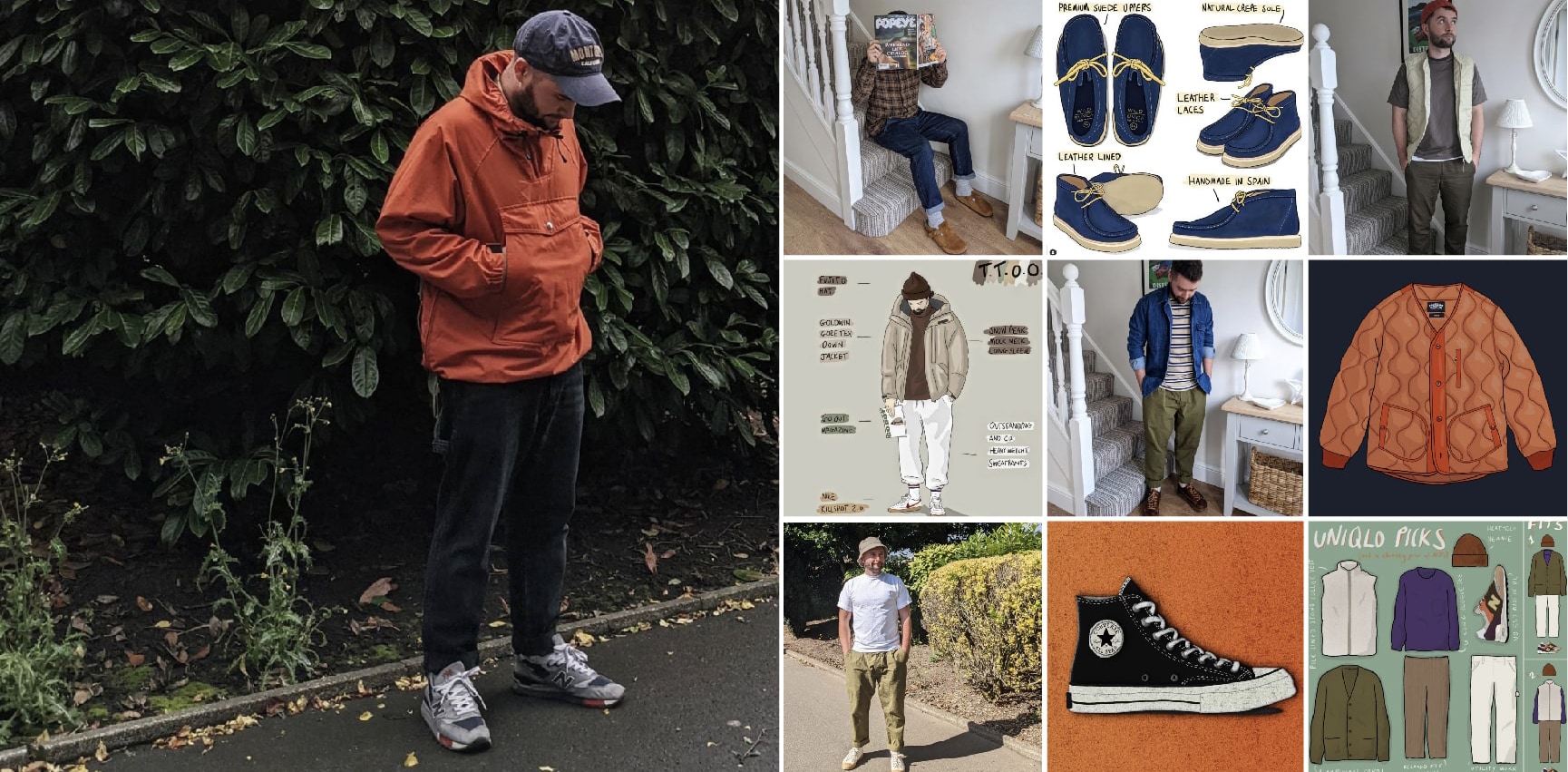 12.
@out_of_indigo
Location: Ft Worth, Texas.
Three words: Dad wear; Loose; Colours
Tired of the expectations placed on men to dress a certain way once they become dads ('you're middle aged now, time to dress like it), Daniel set up @out_of_indigo to celebrate the clothes he loves to wear and emphasise that you don't need to conform to the stereotypical 'dad wear' if you don't want to. His look is dominated by loose styles and great colours, he is a self confessed colour geek and loves finding colour inspiration from everyday items - be it a street sign, nature or an old magazine.
Follow for: Great style, and a gentle reminder that style needn't cost the earth.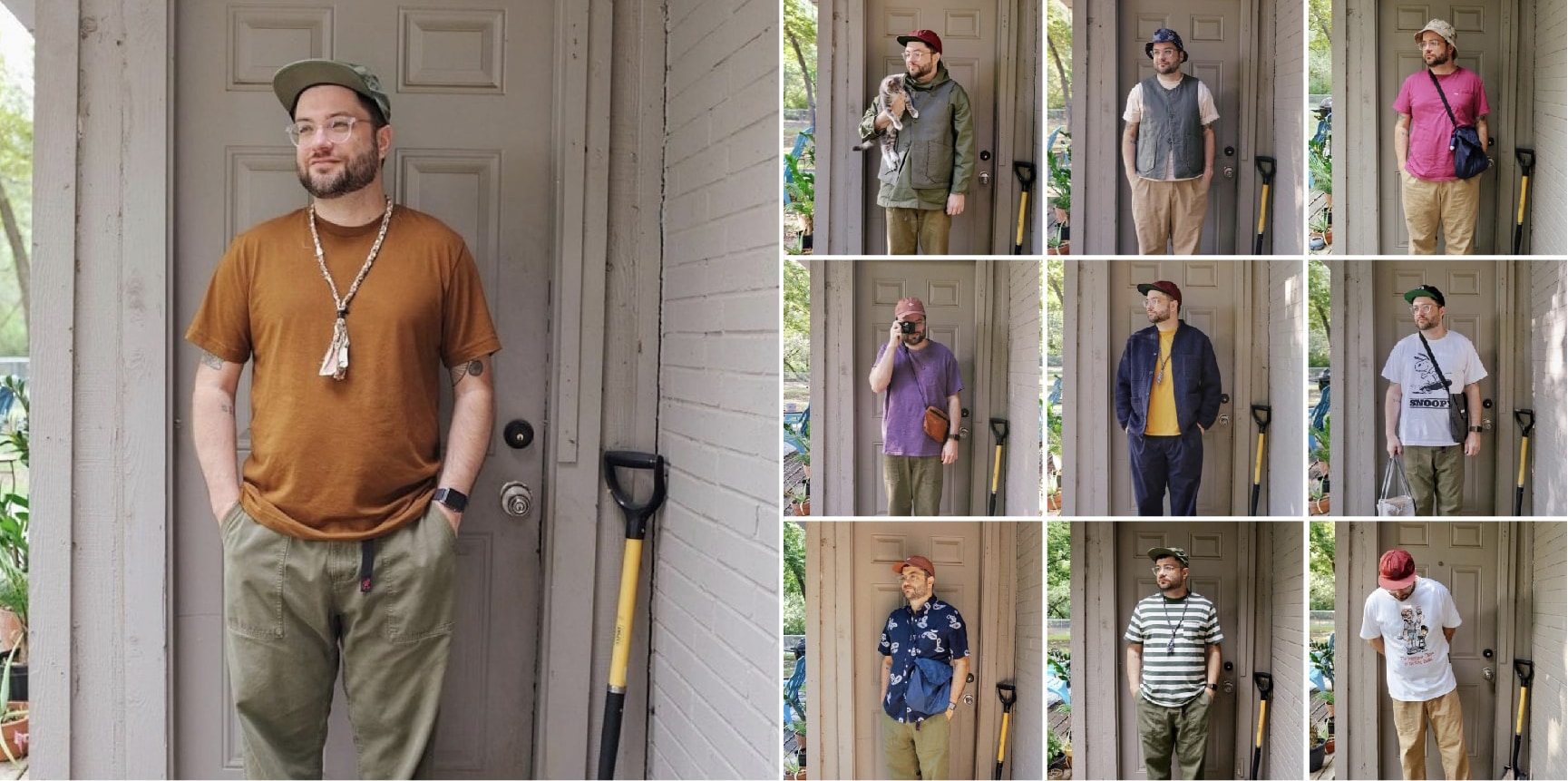 13.
@unclemaryy
Location: Busan, South Korea.
Three words: Military; Vintage; Mixed up
Certainly the most stylish dog walker we've encountered, @unclemaryy draws inspiration from old military workwear and reproduced clothing. Moreover, he is passionate about clothing that has a story behind it. We think this is an extremely important sentiment in this culture of fast fashion.
Follow for: Denim, layering and military style.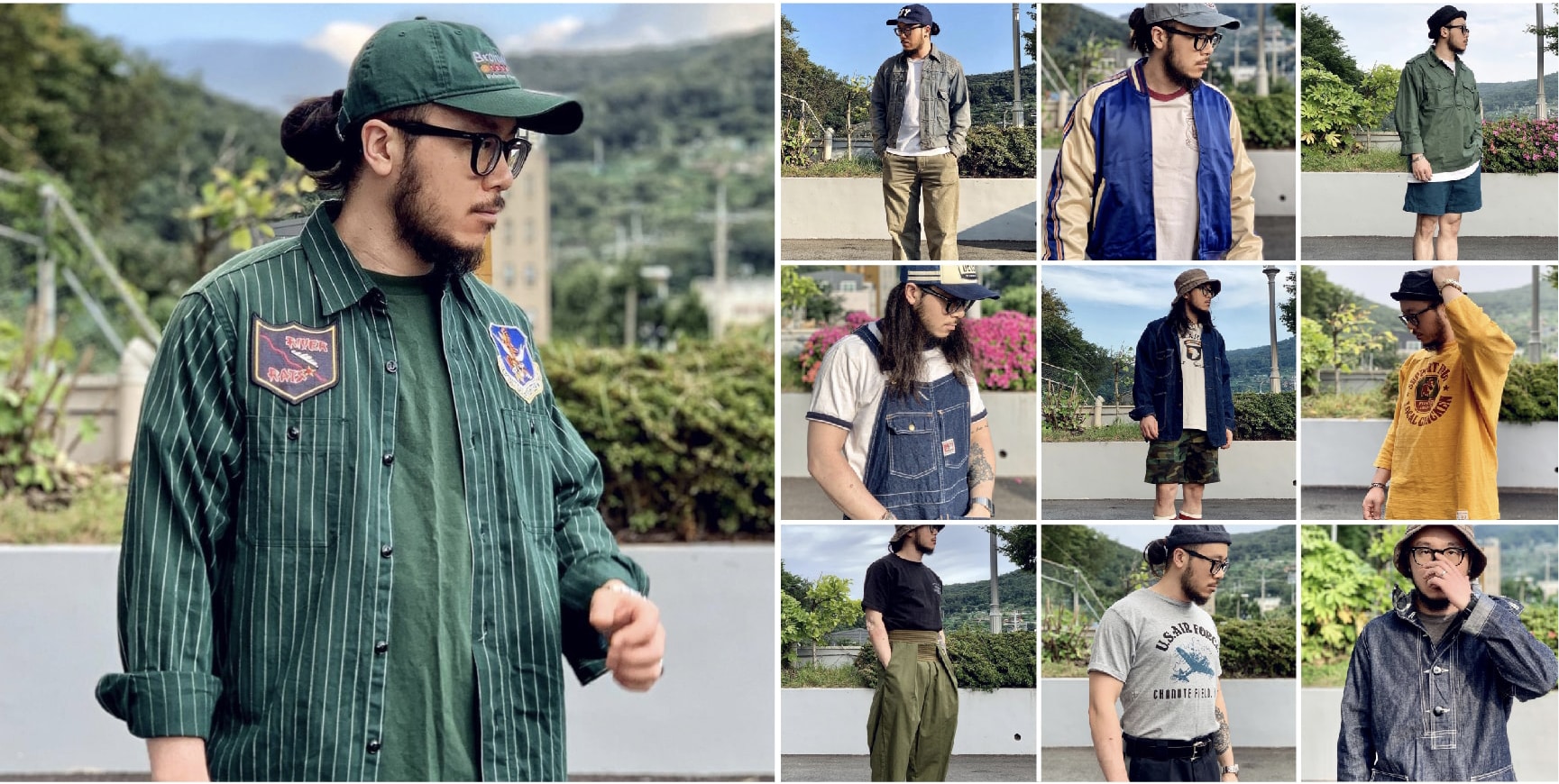 14.
@illcutz
Location: London, UK.
Three words: Workwear; Heritage; Military Style (yes, we know that's four words)
Illya (@illcutz) definitely takes the prize for best beard on this list, but his IG is about so much more - he's big on heritage clothing, and building his collection through sustainable purchases. Think vintage pieces and clothing made to last.
Follow for: @illcutz is worth a follow based on his impressive collection of hats alone.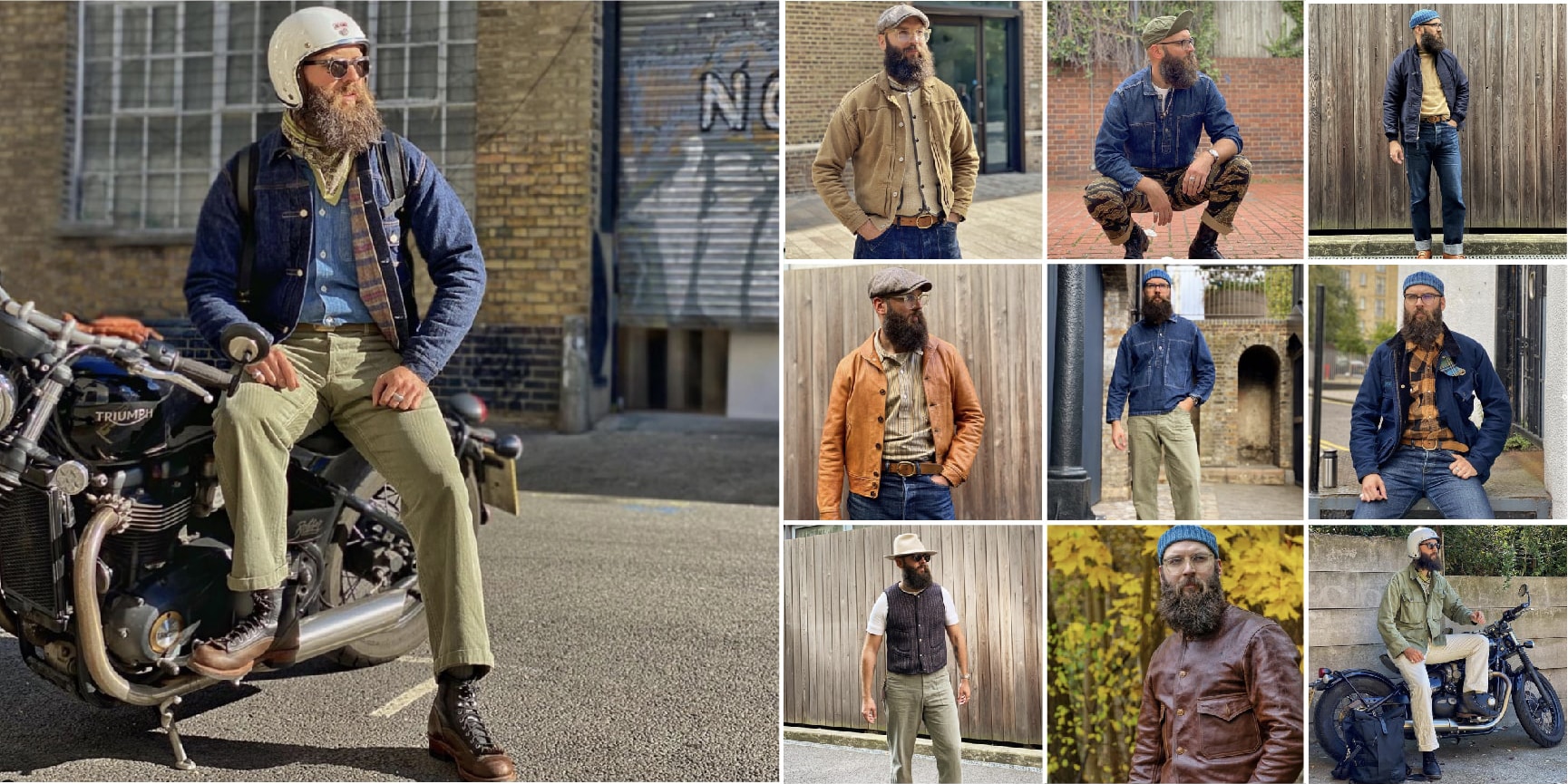 15.
@migigp
Location: Glasgow, UK. (originally from southwest Finland)
Three words: Timeless; Heritage; Vintage Inspired; Ethically and Responsibly (yes, we know that's more than three words)
Mikko (@migigp) is all about slow and secondhand menswear. His content regularly features beautiful rural backdrops and more often than not, a smile (which believe it or not is quite a rarity on Instagram)
Follow for: Earth tones, plenty of denim and some great scenery.