The 5th Follows: Our Top 10 Men's Style Accounts to Follow
28/00/2022
We're back for round two of 'The 5th Follows' to offer you a dose of captivating content from our favourite Instagram accounts. Sharing their talents in content creation, illustration and styling including sharing their #ootd, new purchases and go-to pieces, we've gathered together a selection of superbly curated accounts that will give your feed a significant style uplift.
Featuring outdoorwear & techwear to streetwear & workwear, plus everything in between, here's a run down of our top 10 men's style accounts that you need to be following right now.
And if you're not following us too, you're missing out. Follow @the.5th.store on Instagram.
01.
@t.sikawuti
Thando created his account in order to document his fashion journey in switching to a more ethical and sustainable way of dressing. Based in Oslo Norway, his style is heavily influenced by Scandinavian and Japanese fashion with a big focus on timeless design, sustainability and ethics. A self-proclaimed 'warrior for sustainability' every piece that he has acquired for the past two years have been well considered pieces.
Featured Brands: Samsoe Samsoe | Tiger of Sweden | Yogi
Follow @t.sikawuti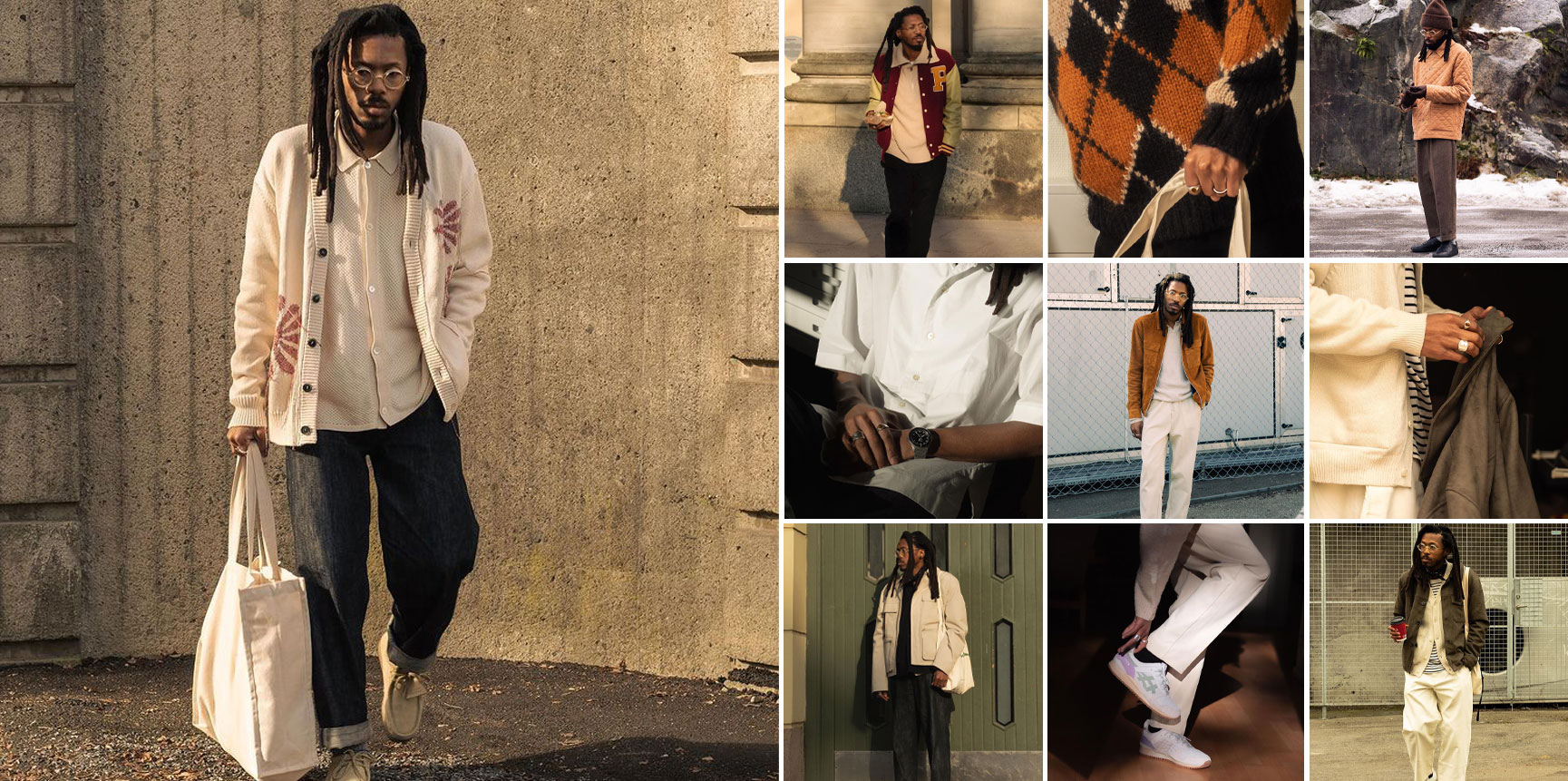 02.
@a_fit_a_day
Kristan documents his daily fits from the same spot in his garden come rain or shine. If you were to catch him on the school run, you'd see him wearing loose fits, well curated layers and the occasional funky print. He has an enviable footwear collection and a signature well kempt top-knot.
You can also catch him on our feed, modelling some of our latest drops.
Featured Brands: Taion | Albam | Comfy Outdoor Garment | New Balance | Nike
Follow @a_fit_a_day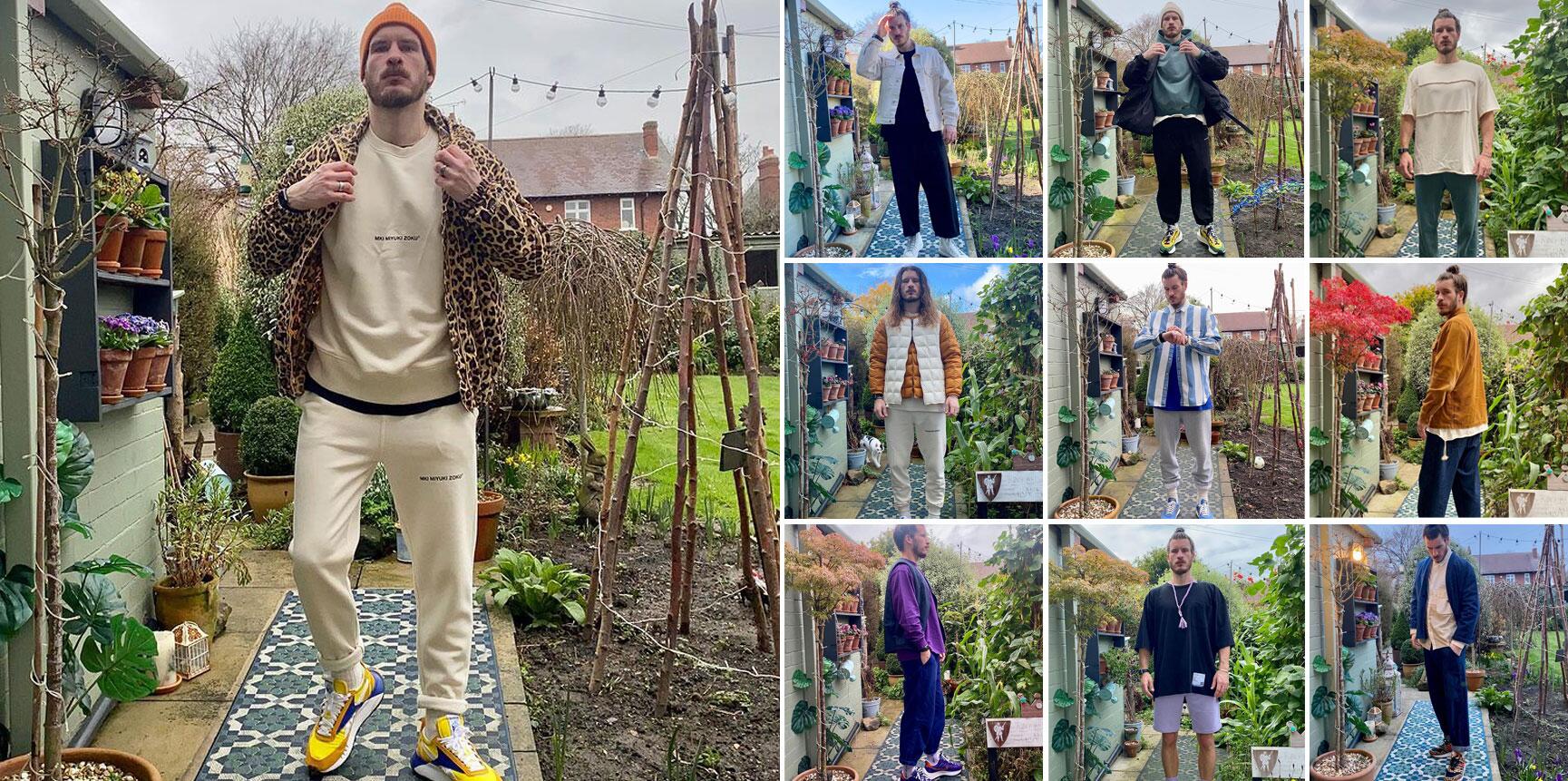 03.
@propermag
Born out of a passion for fashion and culture, Proper Mag began as a fanzine and grew into a magazine which continues to evolve today. Working with brands they love, their feed is packed full of trainers and coats. The lads at Proper are well known for their banter so as well as providing you with info on the best new clobber, their feed is guaranteed to give you a laugh too.
Featured Brands: C.P. Company | Hikerdelic | Stone Island | Paul & Shark | Danner
Follow @propermag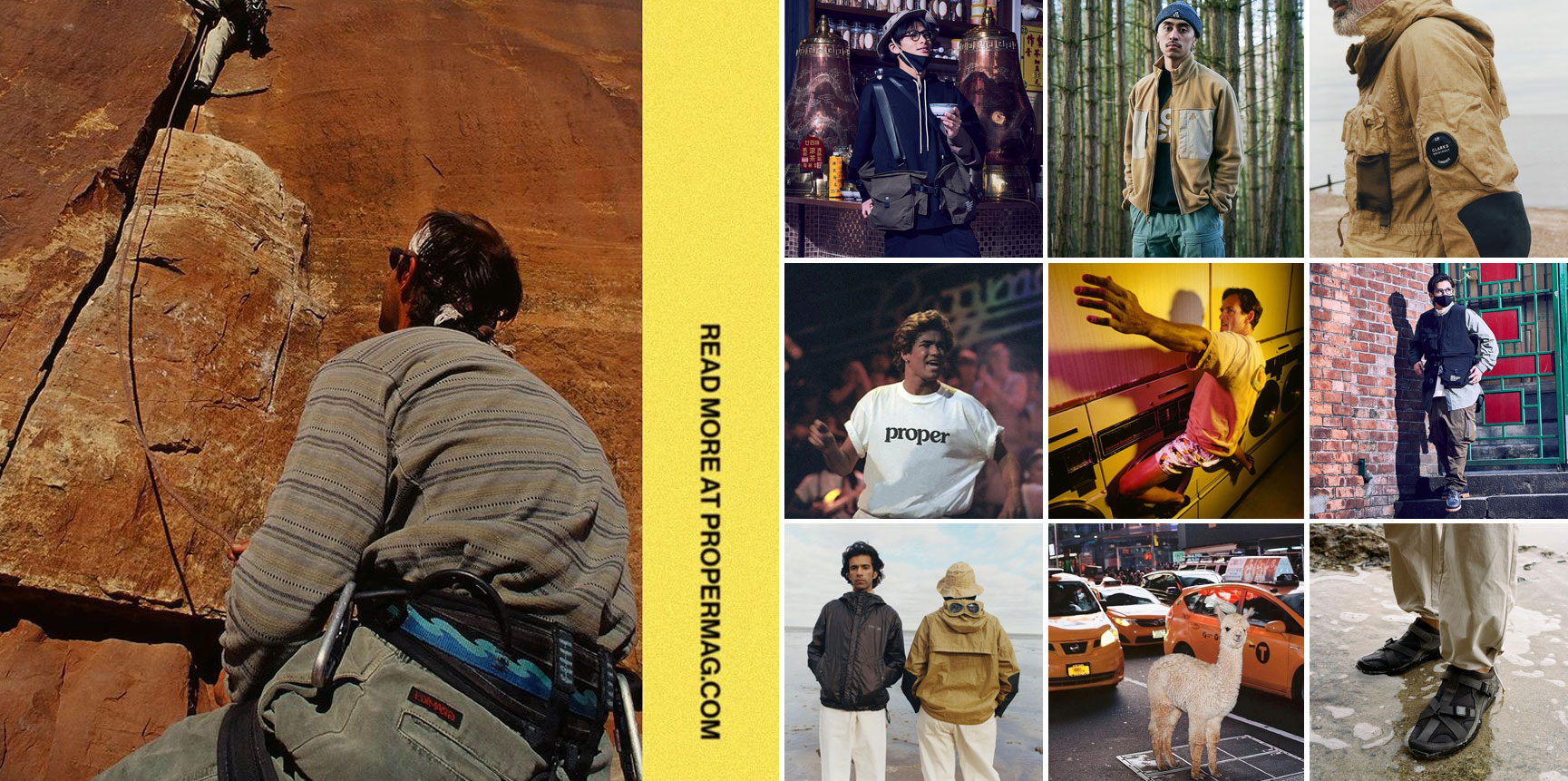 04.
@stephent16
If you're a fan of outdoor kits and serious outerwear, then Stephen is your man to follow. A dedicated outdoorsman, you'll often see him wearing his technical get-up on hiking expeditions or on walks with his dog Larry. To describe his style in a few words we'd say: Good Ol' Raisins and Peanuts - If you know, you know.
Featured Brands: Kestin | Gramicci | Universal Works | Engineered Garments
Follow @stephent16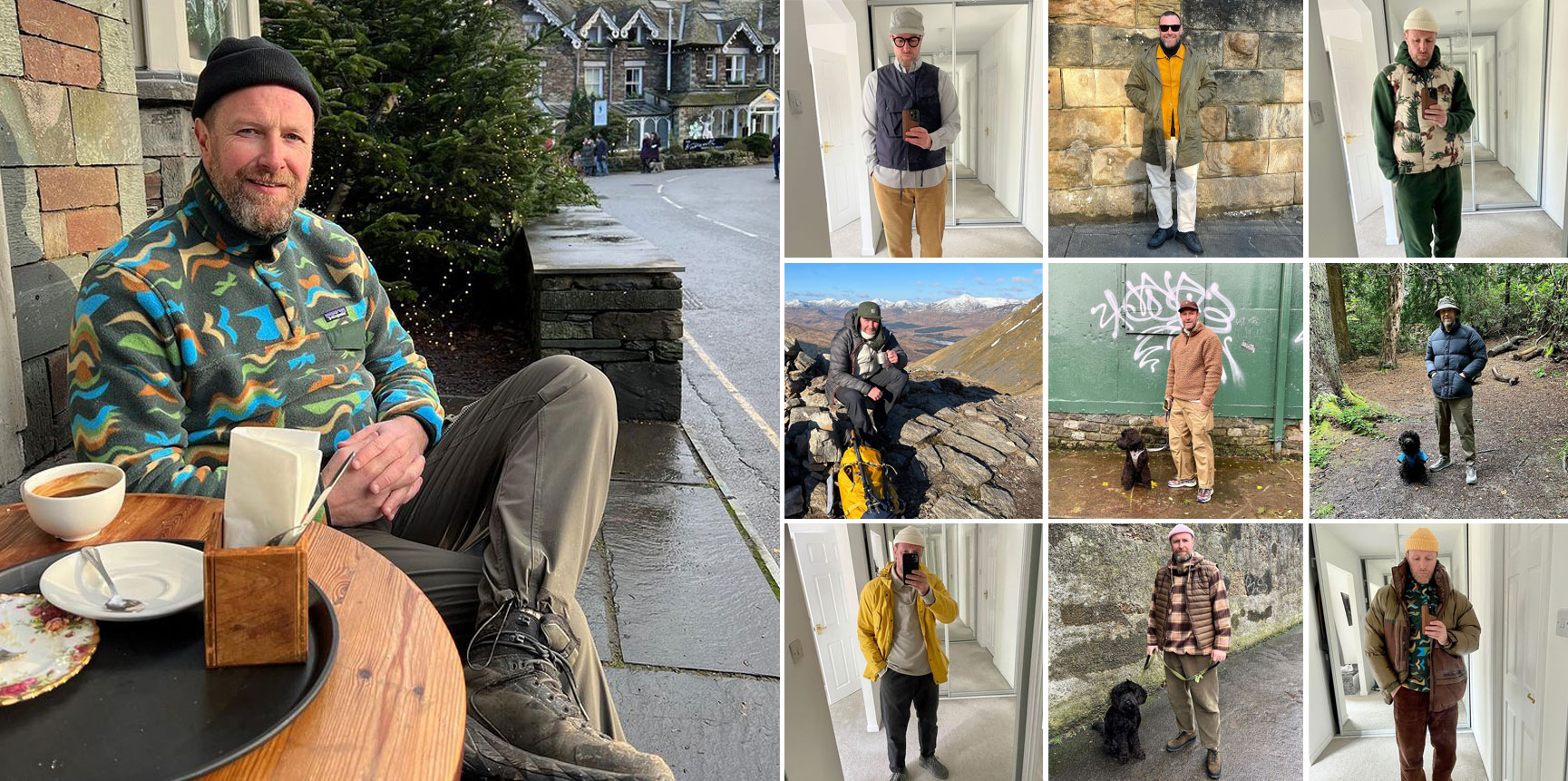 05.
@rawanddapper
With an impressive following of 11k, it's clear that Simon of Raw and Dapper knows his stuff when it comes to dressing well. Describing his own approach to dressing as 'no style menswear' he mixes rugged style with bold colours and heritage tailoring.
Featured Brands: Fujito | Nigel Cabourn | Barbour | Paraboot
Follow @rawanddapper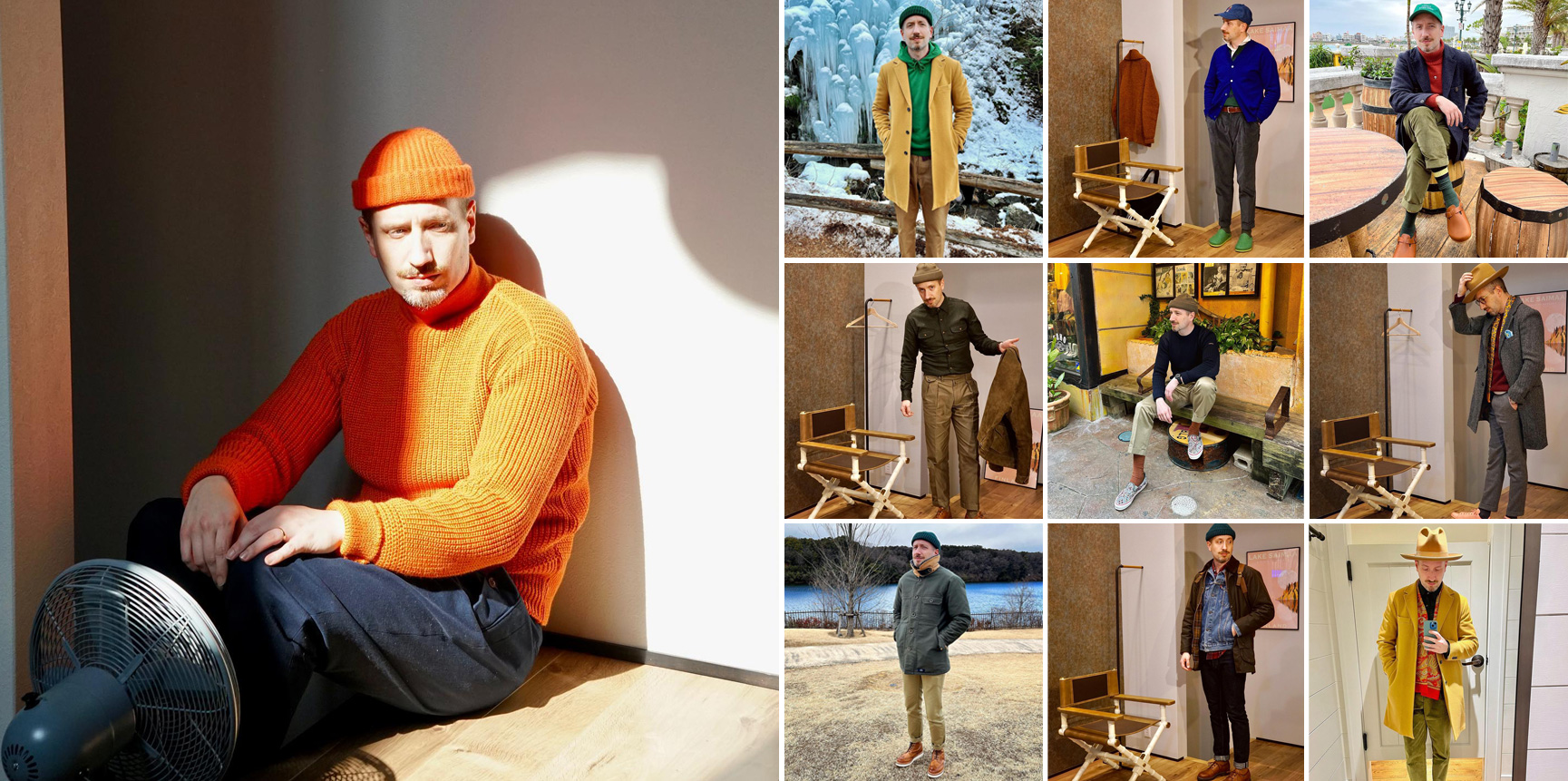 06.
@kennth_sylvester
Simple fits, denim and workwear come to mind when scrolling through Kenneth's account. His array of looks feature earth tones, pastels and a pop of colour, usually in the form of a cap or a beanie. His outfits are regularly shot against urban backdrops which work perfectly with his laid back, casual style.
To sum up his account in his own words: 'Clean and simple - that's what I like.'
Featured Brands: Beams plus | Engineered Garments | Universal Works | Paraboot
Follow @kennth_sylvester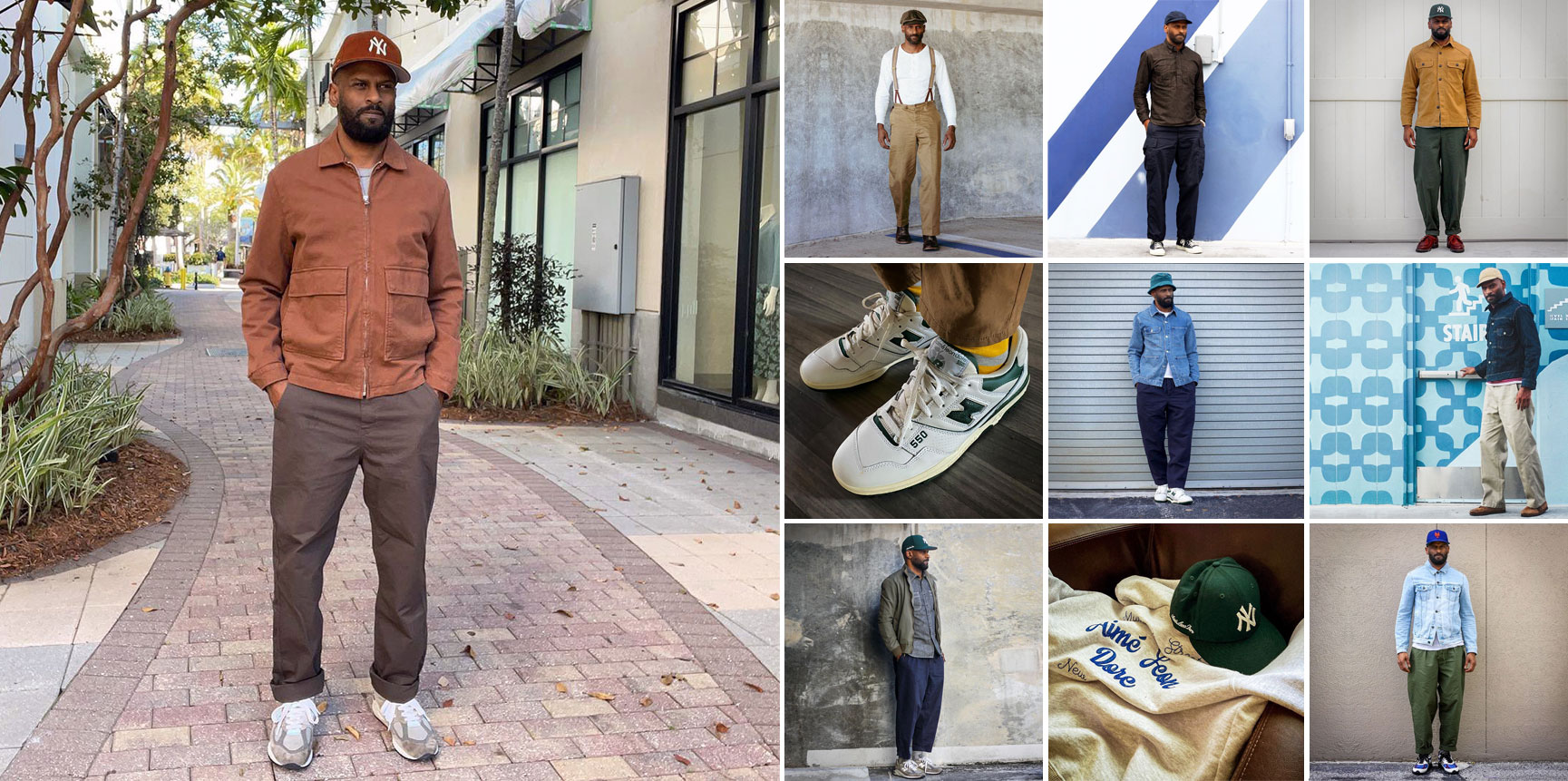 07.
@aligeorgehinkins
Ali is a freelance writer and brand consultant. He has a passion for technical outerwear and a love of Japanese clothing and workwear which really shines through when he's talking about fashion. On his feed you'll find tons of technical clothing, performance wear and various posts of him putting functional gear to the test (although you'll never see his face.)
Featured Brands: and Wander | Arc'teryx | The North Face | Salomon
Follow @aligeorgehinkins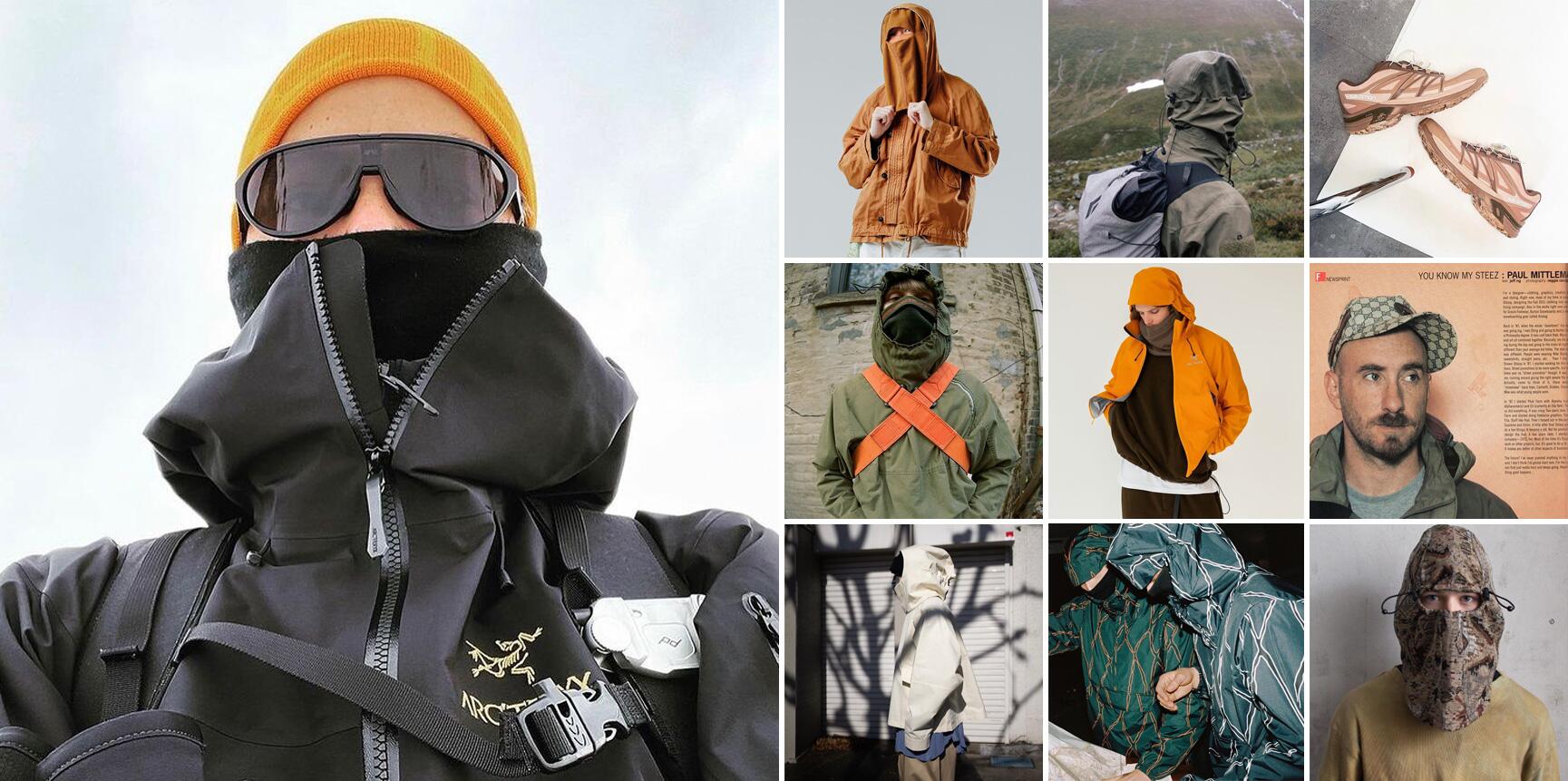 08.
@joe_rasera
Joe has created a unique and cohesive aesthetic with his feed that features neutral tones and a calming vibe. Slowly building a wardrobe made up of staple pieces for everyday wear, his simplistic approach to dressing results in a relaxed and comfy look. As well as his affection for clothing, he has a passion for good coffee and city travelling.
Featured Brands: Colorful Standard | Organic Basics | Universal Works | Taion
Follow @joe_rasera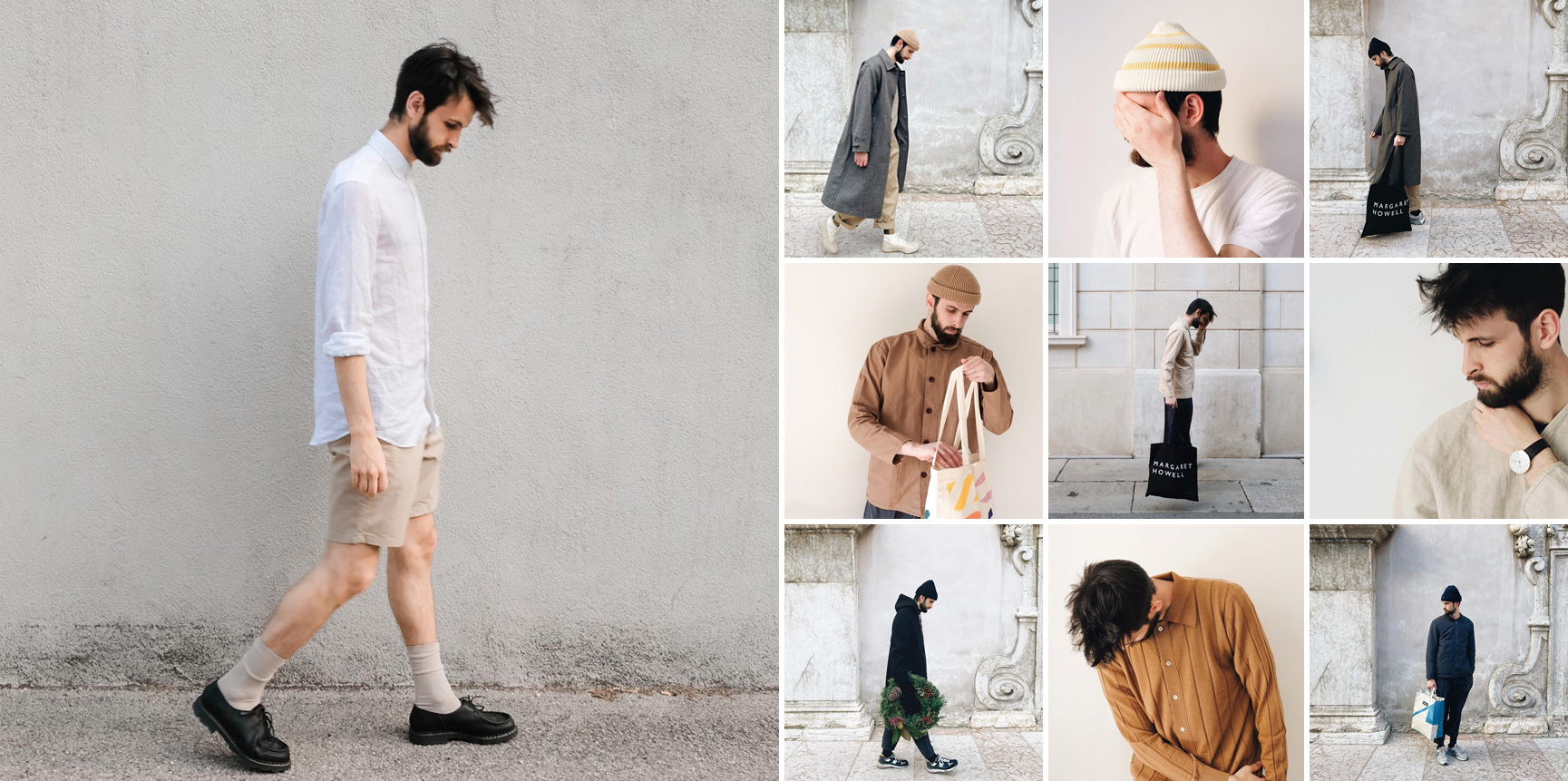 09.
@richainsworth
Rich is a talented freelance illustrator and self confessed clothing obsessive . His amazing digital illustrations feature branded outfit inspiration often on a bold coloured backdrop. As well as drawing Insta style icons and curations from his favourite independents, he also posts his own rig-outs along with the hashtag #whatimwearingtoday
Featured Brands: Gramicci | Albam | Danton | Brain Dead | Birkenstock
Follow @richainsworth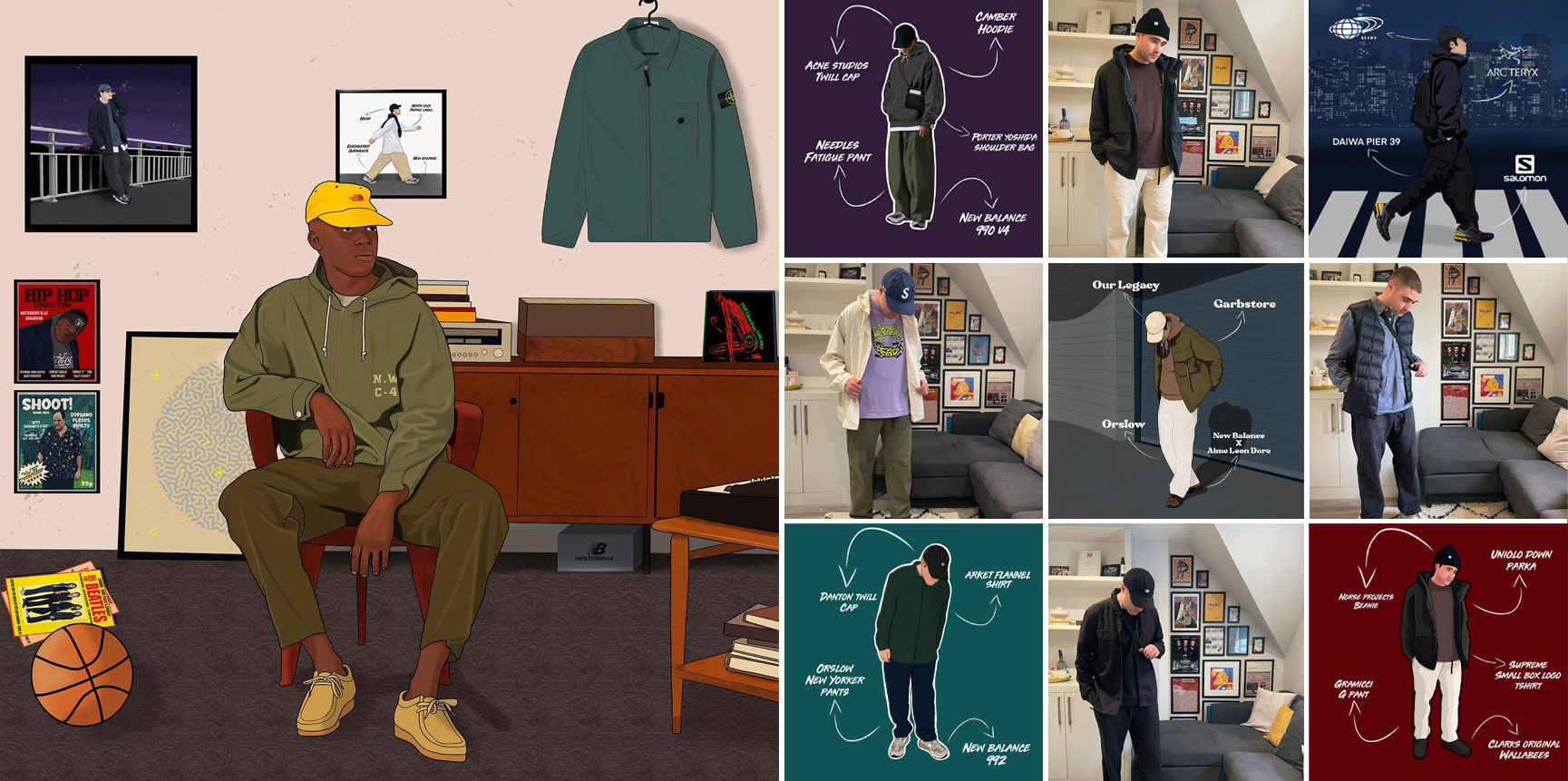 10.
@mr.panesar.archived
Mr Panesar uses his account to archive 365 days of mostly #thrifted fits. Mixing streetwear and workwear to create his looks, he is passionate about sustainable dressing and pre-loved style, often giving details on where he thrifted his latest finds from including Charity shops, eBay, Depop and independents. Proving that you don't need to buy the latest releases to look on point, his outfits feature great colour combinations, interesting textures and expert layering.
Featured Brands: Levi's | Carhartt | Folk | Adidas | Dr. Martens
Follow @mr.panesar.archived