THE 5TH BRAND STORIES: PORTUGUESE FLANNEL
09/54/2021
Brand new at the 5th for the Spring Summer season, let us introduce Portuguese Flannel. While the quality of their collection speaks for itself here at the 5th we love to delve deeper into the history behind each brand and discover what made them who they are today.
Antonio and Manuel Magalhaes founded Portuguese Flannel less than ten years ago, but their affinity with the textile industry goes back much further. The brothers grew up with their father at the helm of the family textile business - Textil Vizela - which was founded back in 1935 by their great grandfather Joao Periera de Magalhaes. Since the very beginning, Textil Vizela placed a strong emphasis on community and the wellbeing of their workers, they even had facilities such as kindergartens and nurseries, which at the time was quite a rarity. From an early age, the brothers recognised this sense of community as an integral part of Textil Vizela: 'I remember when I was a kid something that astonished me was the amount of workers that were there. Maybe that was what touched me most ... I remember my father used to speak about the value they saw in the workforce and how much they cherished them'.

Sadly, when the brothers were still children, their father passed away and almost simultaneously their grandfather gave away his shares in the company to his brothers. So from 1990 the brothers ceased to have any involvement in the textile industry. It was only when they began to build their own business, Portuguese Flannel, that memories from their childhood came flooding back: 'the smell of fabrics… It's something I never forgot. I have been disconnected from it for a long time. As soon as I went in again (to a textile factory) the smell was present as if it had been yesterday'. The legacy created by their forebears is not only important to the brothers on a personal level ('it seems like it is something inside of us. We have always felt a special connection with fabrics and clothing in general') but it was also instrumental in helping them grow their business: 'We, by being part of the family, have access to an array of fabrics that is indescribable. Probably one of the biggest in Europe. And to have access to an archive that goes all the way back to 1930 is something rare for a brand to have that opportunity'.

As well as expressing great pride in their heritage, the brothers are also (the clues in the name) incredibly patriotic and keen to emphasise Portugal's impressive credentials when it comes to the textile industry: 'I think Portugal is, without a doubt, one of the best countries in the world to make a clothing brand. People in general, no longer see Portugal as that rural, undeveloped country like they used to, twenty or thirty years ago, now they look at it with a certain curiosity. Nowadays, I think what people value a lot is authenticity and genuine things and I think we have that to offer the world'. Authenticity is key to Portuguese Flannel, and their affinity with Portugal is more than just a platform to build their brand, all their fabrics are designed in-house and produced in certified Portuguese textile companies. Their aim (along with creating great clothes of course) is to 'elevate Portuguese knowledge to a place where it was forgotten - a place of value and authenticity'. This message is reinforced front and centre of the brand's website 'Portuguese Flannel - Knowledge in the New World'.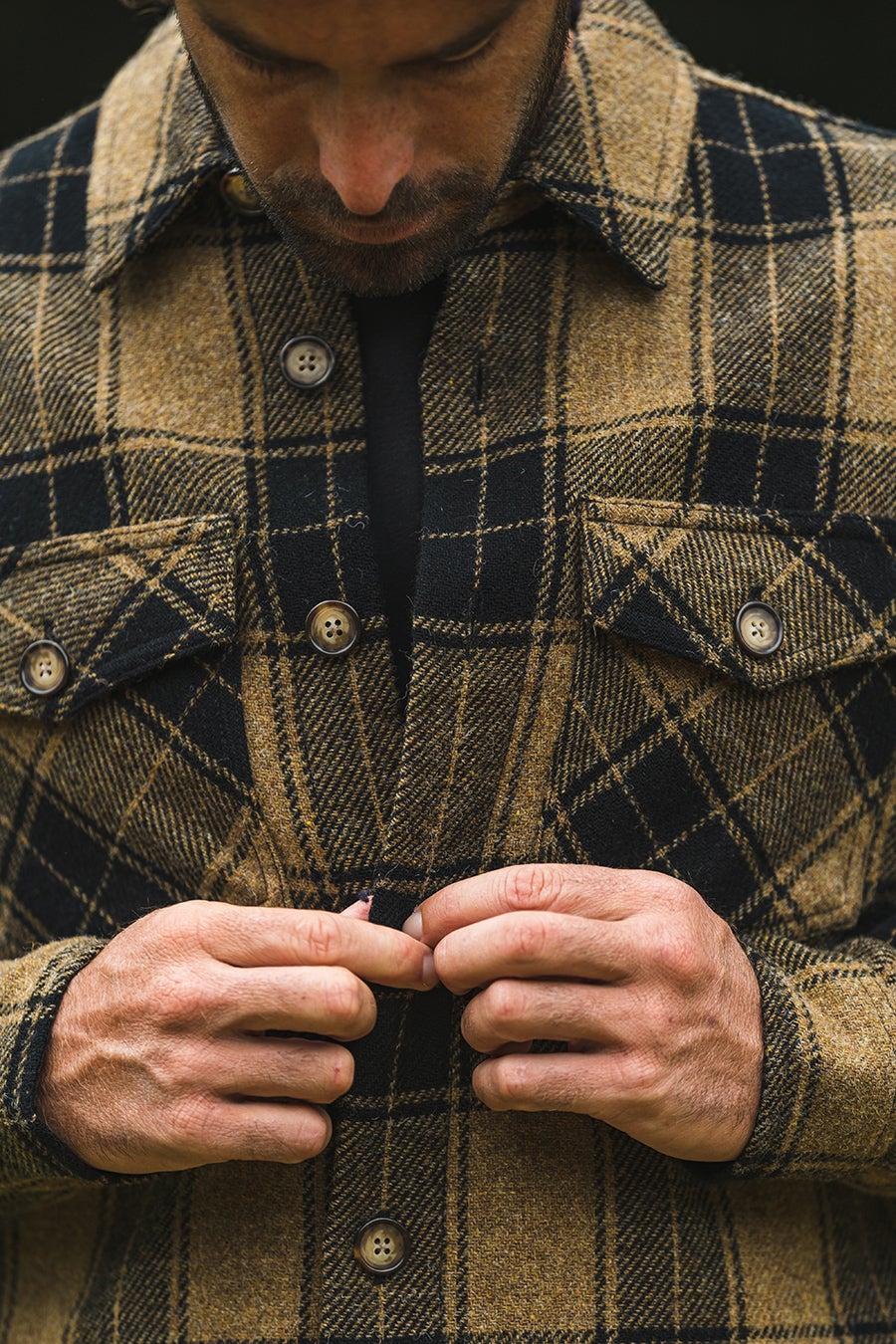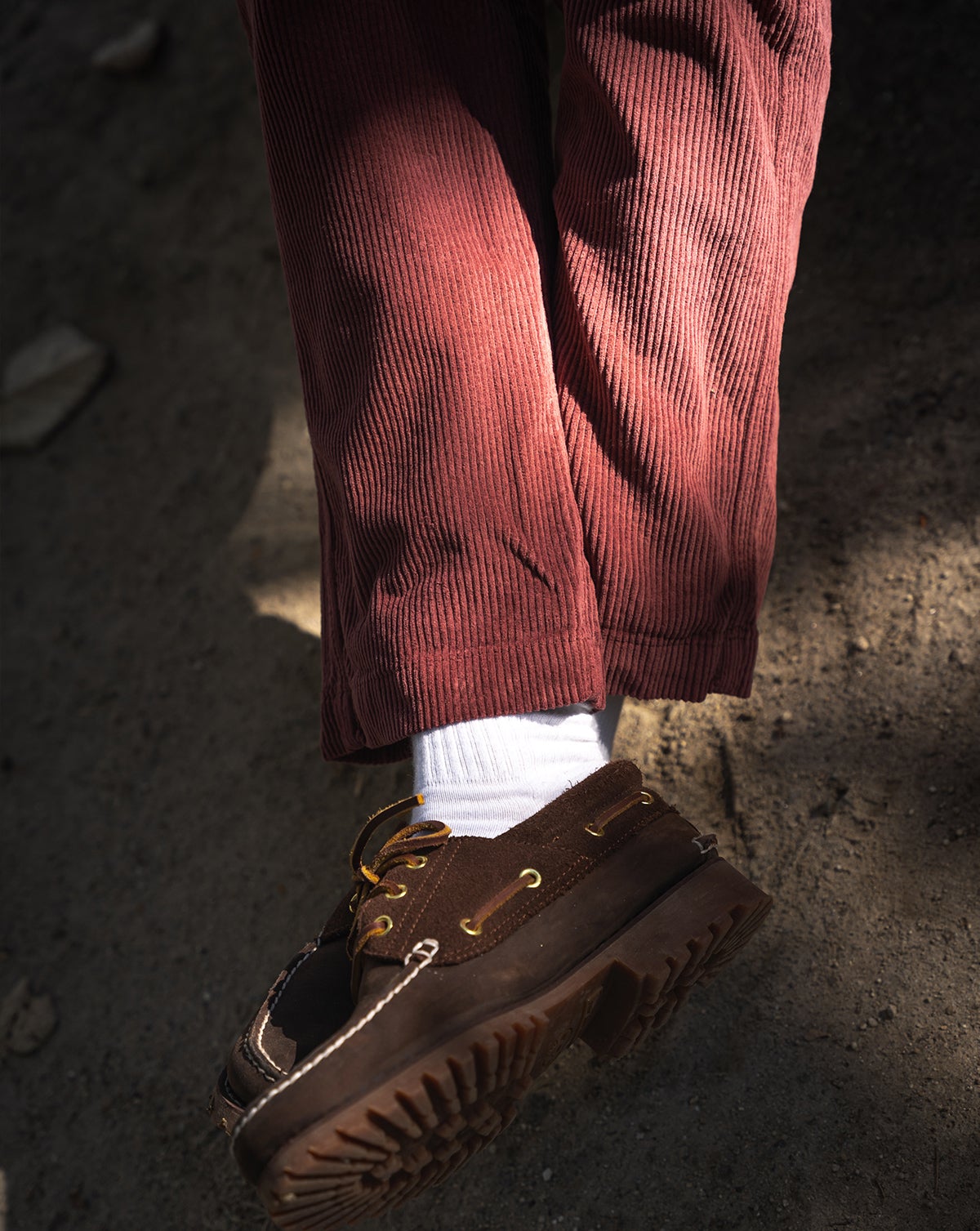 As a brand, they strike the perfect balance in terms of maintaining the integrity of authentic Portuguese culture while also embracing globalisation, or as the brothers refer to it as 'looking out into the world' - presumably from the beautiful Portuguese coastline. This stance is very much reflected in the clothing they produce, which all possess the typical sensibilities associated with Portuguese style (laidback style, lightweight fabrics) but are still contemporary and suited to modern life, wherever you are in the world. The Belavista shirt is office appropriate, but still has that perfect relaxed feel that makes it ideal for the warmer months. Likewise, the folks are Portuguese Flannel don't shy away from the odd bold print now and again, and the short sleeved shirts from the Spring Summer collection definitely don't disappoint in this regard. The SS Shirt in 'Drop' is wonderfully retro, think 80's style, except without the highly flammable materials. For more casual, day-to-day wear, opt for the short sleeve polo - effortlessly cool, it comes in unique shades that are reminiscent of those found in the beautiful Portuguese landscape.
The 5th Picks
PORTUGUESE FLANNEL