The 5th Brand Stories:and Wander
21/44/2021
Since we launched, and Wander has been a firm favourite and the popularity of the Japanese brand has only increased in the last year as more people started engaging in outdoor activities like hiking and camping which increased the need for men's outdoor clothing including walking pants, waterproof jackets and technical backpacks. We thought why not find out a bit more about the brand that has, for us at least, made walking (in the unpredictable British weather no less) the perfect opportunity to show off new garms.
Celebrating their tenth anniversary this year, and Wander the modern Japanese outdoor brand was founded back in 2011 by Keita Ikeuchi and Mihoko Mori. Formerly at Issey Miyake, the duo were inspired by their time at the brand and considered Miyake a key player in communicating the beauty of the modern Japanese aesthetic to a global audience. But the real inspiration for and Wander came from Mori and Ikeuchi's weekend camping trips to the picturesque Japanese Mountains.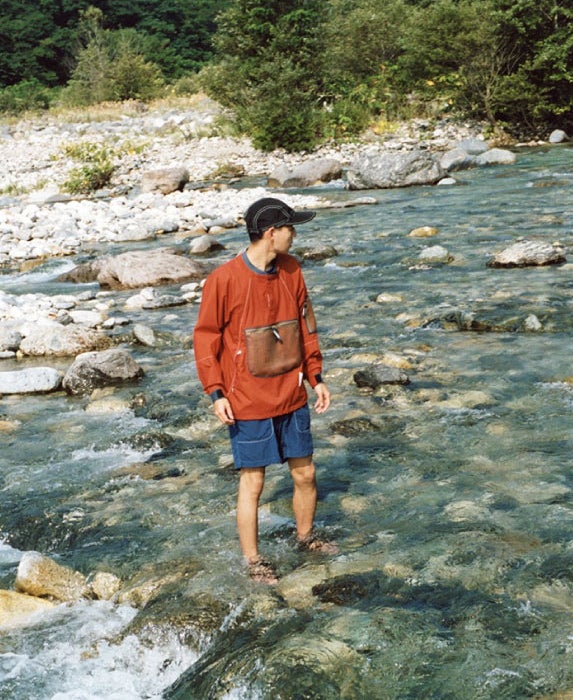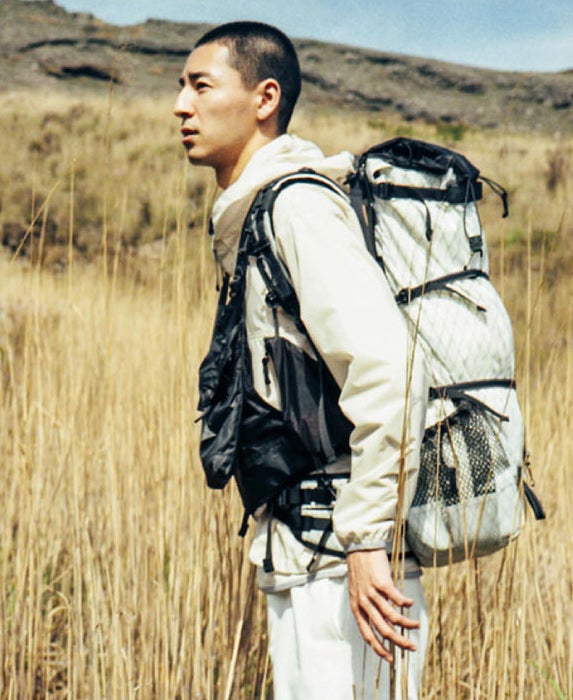 Although we tend to think of camping as a family activity, or reserved for the likes of festivals, it is actually a relatively common pastime for young professionals in Japan. Speaking to Hypebeast in 2018, Lisa Yamai of Snowpeak notes that in Japan, people living in big cities often utilise weekends and vacations to escape the fast paced nature of urban life and embrace nature. This has given rise to what Yamai, along with others, describes as the Japanese subculture of outdoor style, the purpose of which is to surround yourself with nature in comfort. and Wander clothing is all about comfort and functionality, but they also seek to bring the typical sensibilities of fashion to the outdoors. Not unlike other menswear outdoor brands like Gramicci, the team at and Wander believe that style shouldn't have to be compromised no matter the activity:
'they wanted to feel the same feelings of pleasure, fun and comfort in the mountains as they did when wearing their favourite clothes in the city'.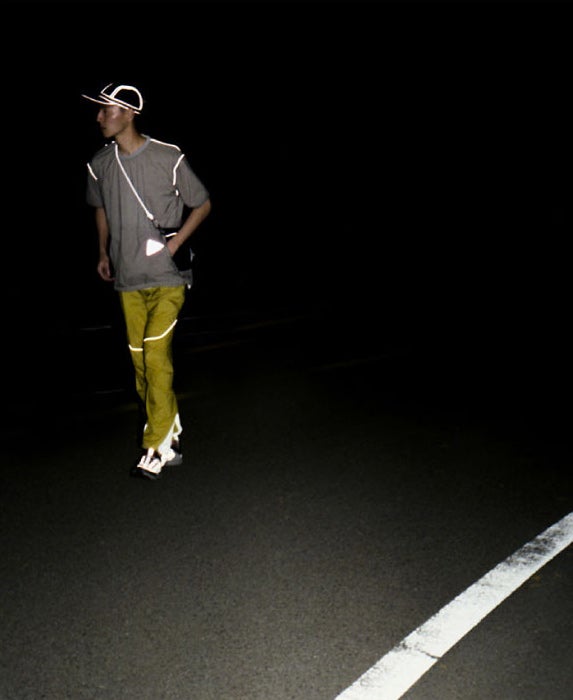 Over the past few years and Wander have teamed up other big names in the outerwear industry such as Salomon and Barbour, and thanks to their own technical prowess they have created a name for themselves within an increasingly crowded market. Unsurprisingly, the brand has devotees all across the globe, so irregardless of the climate and Wander has the perfect technical pieces. For the Spring Summer season at the 5th, we have an array of and Wander styles available to shop including the Pertex wind Tee. That's right, at and Wander the latest innovations in technical materials aren't just reserved for outerwear, all their garment base layers are crafted with care and precision for optimum functionality. The Pertex Wind Tee is made from Pertex Quantum Air fabrics which, owing to its openly woven structure, enables a consistent airflow that helps to regulate your body heat and keep you comfortable for longer. Needless to say that with these characteristics, it is the ideal tee for intense mountain pursuits, and with a durable water repellant (DWR) finish it is definitely suited to the unpredictable British weather.

For less strenuous activities, the collection includes graphic t-shirts, some of which feature wonderful original prints by illustrator Yuko Sakei. Even the classic t-shirts are equipped with features such as the 'deodorant stitch' (a type of sewing thread that neutralises odor causing factors at a molecular level). Such detailing really is what makes and Wander a force to be reckoned with in the field of technical menswear, and it's how we know we can always rely on their pieces come rain or shine.
So whether you've got some big adventures planned this season, or simply love what and Wander are all about, be sure to check them out at The 5th.
The 5th Favourites
and Wander