Our Guide to Summer Shirts
29/41/2021
Summer is finally here and the season isn't complete without a Summer Shirt or two. We've brought together 5 of our favourite picks to help you build your summer wardrobe.
01.
NATIVE NORTH | JOHN STRIPED SHIRT
Summer shirts doesn't always have to mean bright colours or bold prints, and this Native North John Striped Shirt proves just that. Crafted from a lightweight fabric, the shirt features an asymmetrical vertical pattern that exudes Scandi summer style.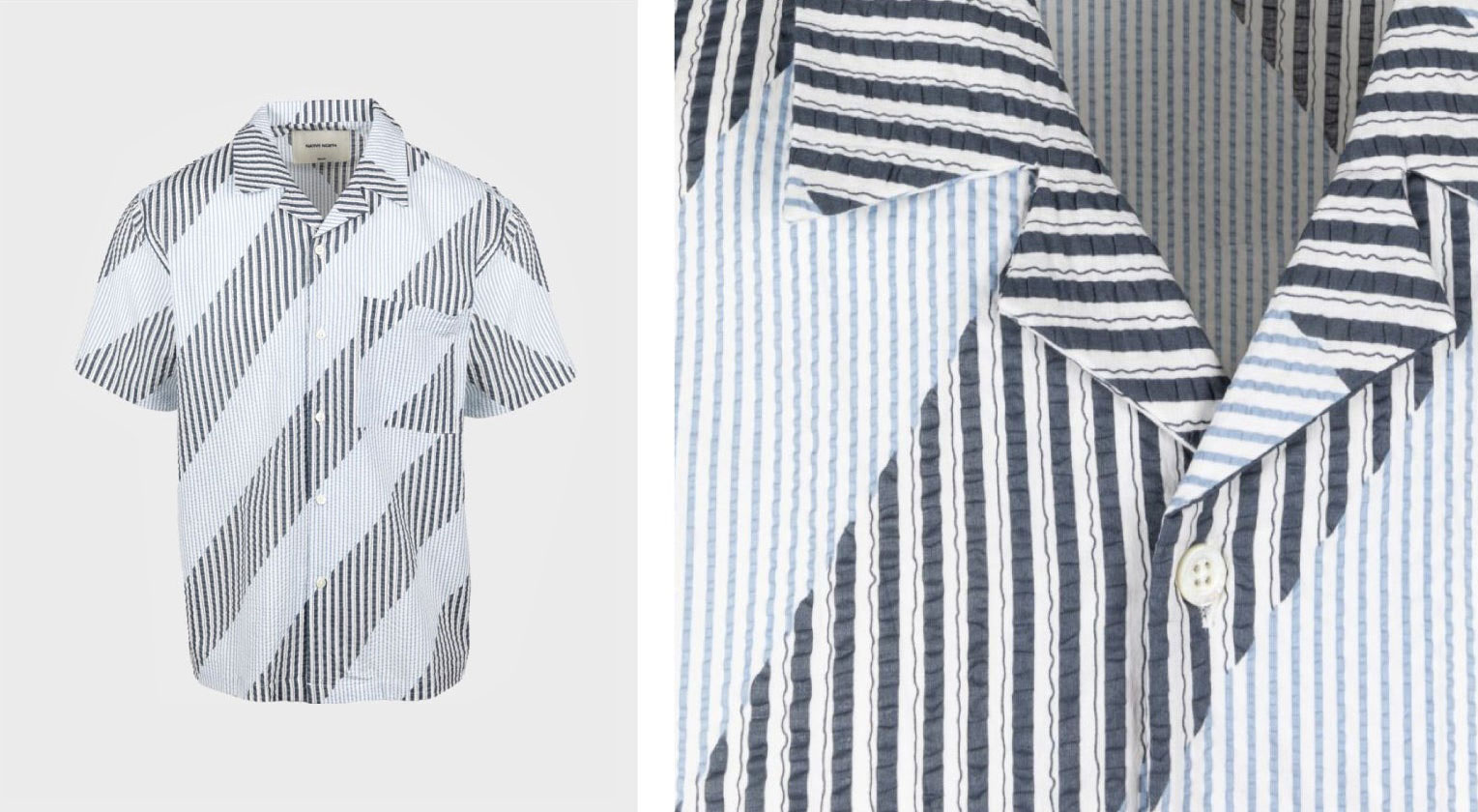 02.
ORSLOW | BOWLING SHIRT
We all need a bit of sunshine in our lives, and the orSlow Bowling Shirt does just that. In a striking yellow, it's not for the fainthearted but if you're a fan of bright colours over busy prints then this is definitely the summer shirt for you. Also, in true bowling style, the shirt features brand embroidery on the back and front pocket.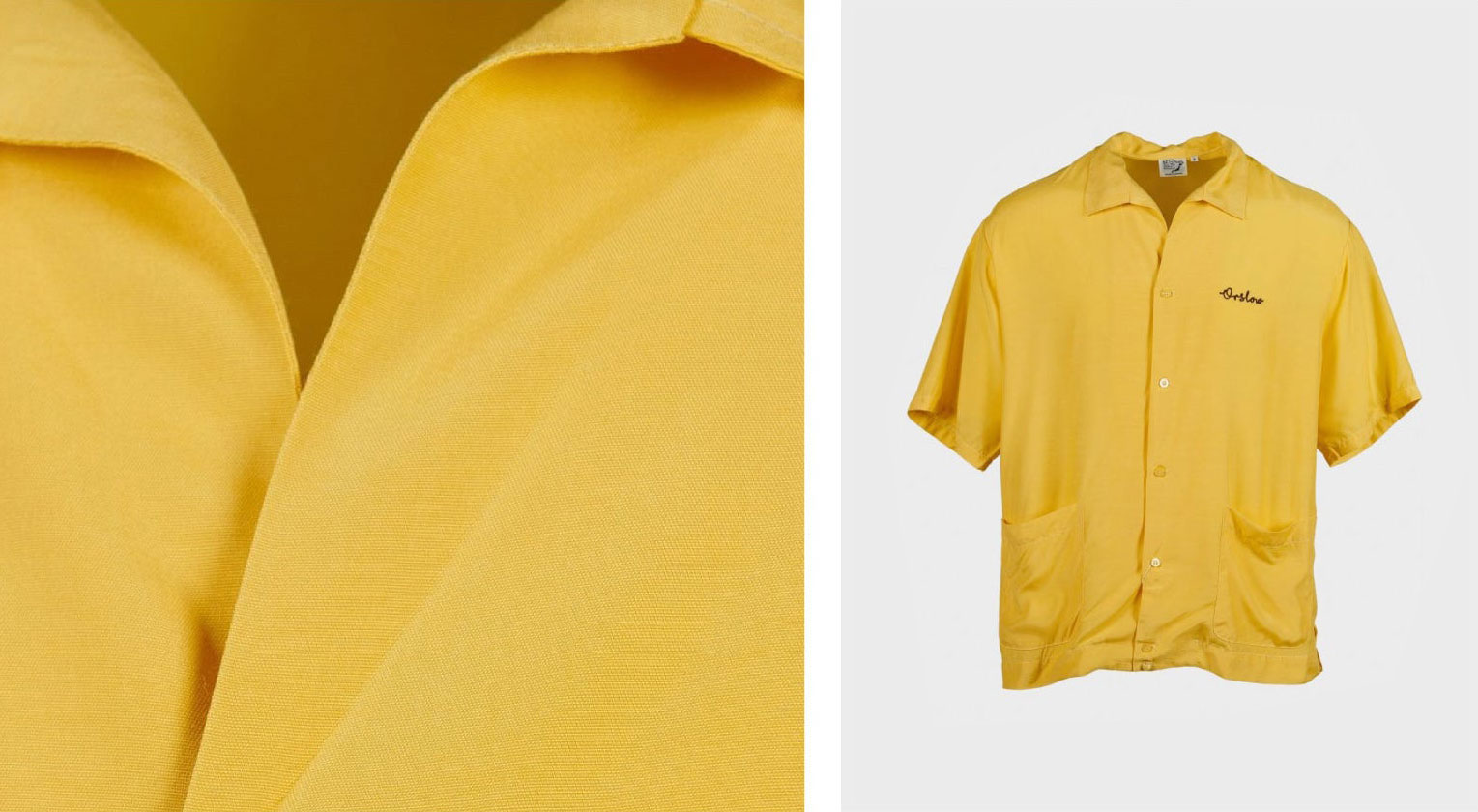 03.
REYN SPOONER | HAWAII GOLD SHIRT
A classic in the field of summer shirts, the Hawaiian shirt has been around for decades. The Reyn Spooner Hawaii Gold Shirt features a unique pineapple print against a beautiful teal backdrop. Pineapples, which although not native to Hawaii, have long been associated with the island as an expression of their hospitality. So while we may not be able to travel to Hawaii at the moment, this shirt brings the vibrant energy of the island to you.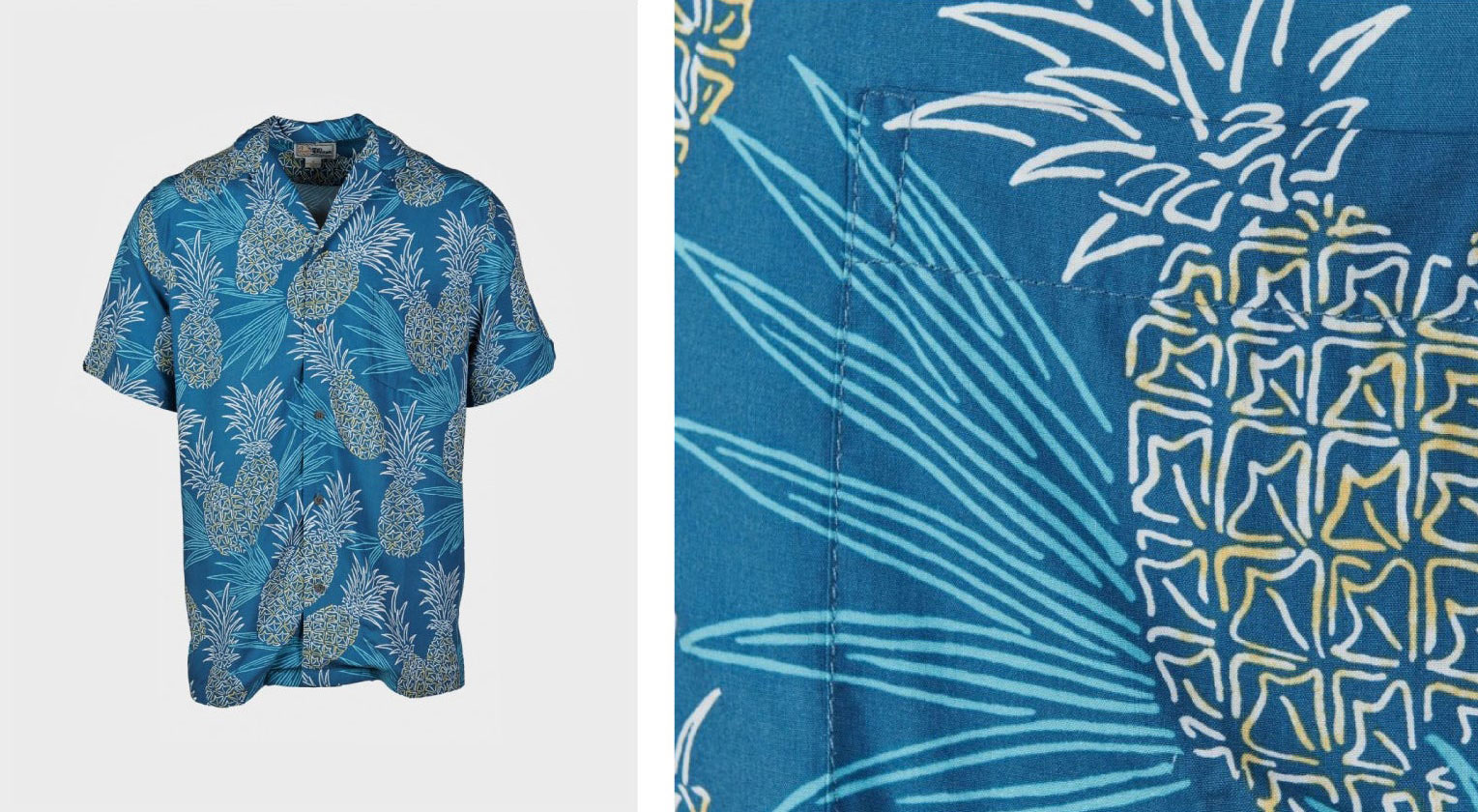 04.
ALBAM | SS MILE SHIRT
A contemporary take on the 'holiday' print, the Album SS Mile Shirt is crafted from a lightweight cotton using a brand new modernist print sourced from the archive of Liberty of London. While it is classically modernist - featuring an abundance of geometric shapes - the shirts colour scheme, a combination of muted and pastel tones, gives it that contemporary edge. Pair with chinos, and some plain white trainers for a casual evening look.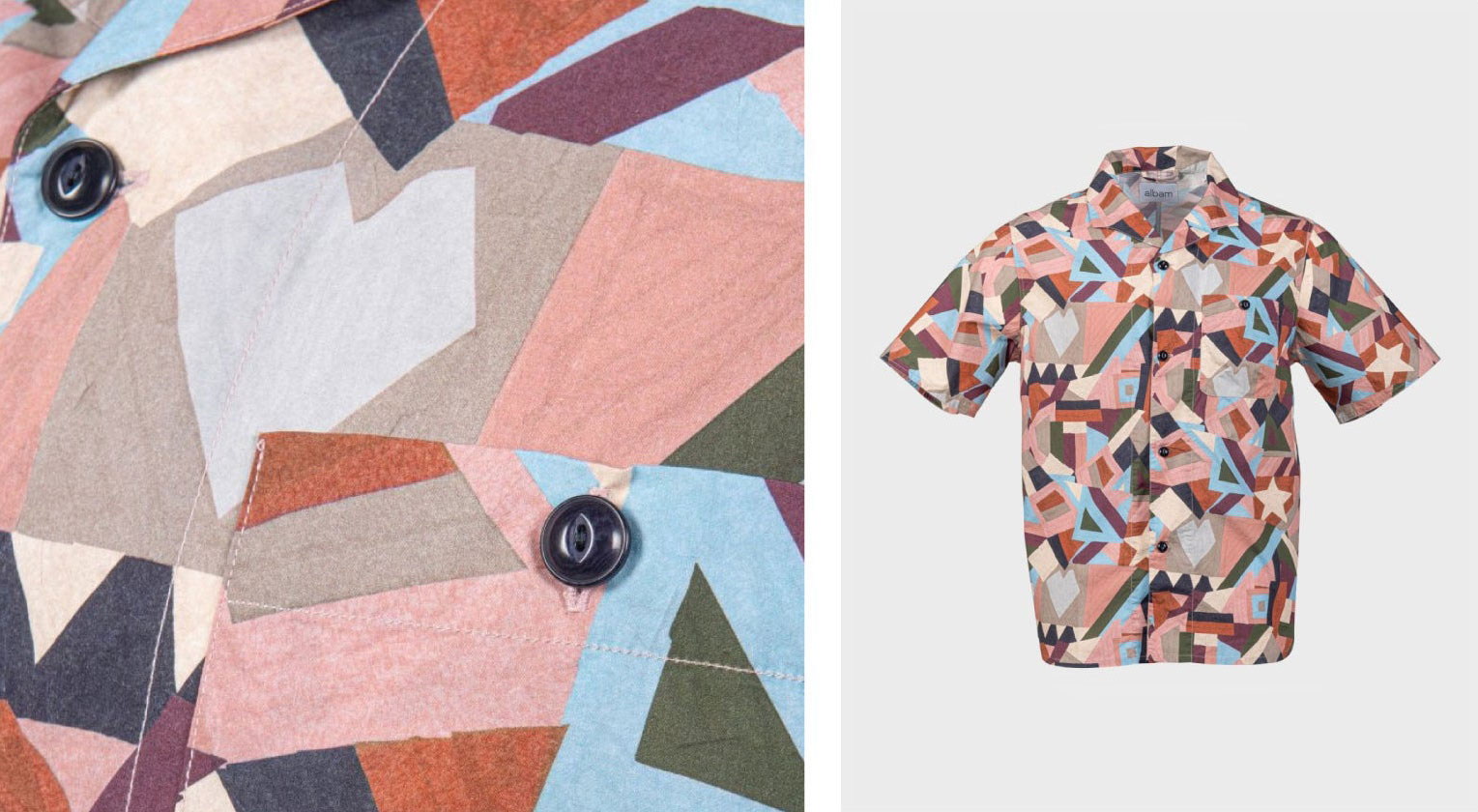 05.
LEVI'S VINTAGE CLOTHING | DIAMOND SHIRT
For many, stripes are absolutely essential when it comes to summer dressing, and it's not hard to see why, they exude a relaxed South of France vibe. So why not incorporate classic stripes into your summer shirt collection with the Levi's Vintage Clothing Diamond Shirt in melon orange and white. Crafted from 70% cotton and 30% linen, the shirt has an oversized feel (perfect for hot weather) in the style of the Manchester acid house scene.