KESTIN AW21 at The 5th Store
26/38/2021
One of our favourites here at the 5th, Kestin was founded in 2015 by designer Kestin Hare. The premium brand, which is based in Edinburgh, is all about redefining modern Scottish design by blending innovation with tradition. They achieve this, all the while placing a strong emphasis on sustainability and using high-quality, durable fabrics. Each season Kestin provides something new while staying true to their original mission statement. Furthermore, each collection has its own inspiration and story behind it - this AW21 season is no different. In a statement, Kestin cites Bernat Klein and his 'rich and varied work' as a source of endless inspiration. Klein (1915 - 2015), a Serbian artist, colourist and textile designer was an incredibly impressive character and it's not difficult to see why Kestin is so inspired by his work. Klein established his business on the Scottish border in 1952, and constantly sought to break new ground within the industry, for instance, he experimented for years to perfect the process of 'space dying' which allows a single cloth to contain multiple colours.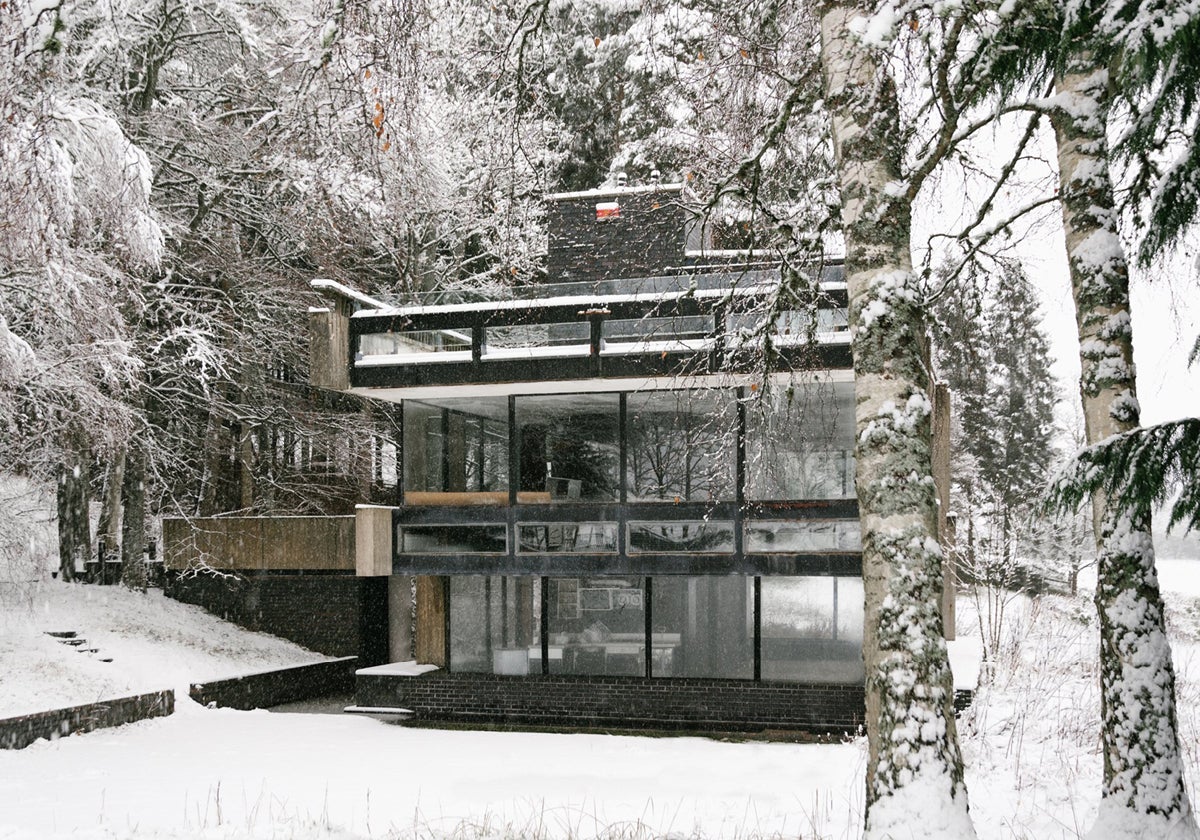 Klein's influence can be seen throughout Kestin's AW21 collection, but perhaps none more so than the Insulated Reversible Fala Vest in Black Jacquard. As Kestin explains, the tonal black patterned jacquard references the brutalist architecture of Bernat Klein's studio and the mid-century interiors of his home. The Vest is, as a result, soft and textured, but nonetheless incredibly durable and heavyweight at the same time. Other stand out pieces from the collection include the Pathhead Puffer Coat, the Appin Pant and the Sunderland Smock. Some of these pieces, like the Appin Pant, are classic styles which have simply been updated with more technical detailing. These water repellant trousers feature a straight leg and are crafted from a Italian cotton and nylon blend. The Sunderland Smock on the other hand, is inspired by and a technical interpretation of the vintage WW2 US Navy Gunner Smock. This transitional piece is a great wardrobe staple, and with fully taped seams, it is both windproof and waterproof. If you're searching for that perfect winter warmer however, opt for the Pathhead Puffer Coat. With technical detailing including a waterproof front zip fastening with press stud closure storm flap and 100% recycled polyester filling, you can rest assured that you'll be protected from all the elements this season.
The final stand out piece from the collection (and arguably our favourite) is the Dryrange Smock Jacket. Like the Sunderland Smock, this too is inspired by military wear, specifically the circa 1950s Army Dennison. Made from a premium cotton nylon blend fabric, this jacket is a wonderful ochre yellow - sure to brighten up those dull Autumn Winter days - and is designed to be worn over light layers. Kestin AW21 is available to shop now at The 5th Store.