Functional Fashion: The Best Outdoor Wear Brands for Hiking
16/07/2021
Over the past few years the outerwear market has completely transformed. It has seen massive growth and there been a noticeable shift in the way it is perceived - no longer is it on the fringes of mainstream fashion but centre stage on both the high street and within high end fashion houses like Balenciaga. The outerwear boom has also been exacerbated by the pandemic, as more and more people (us included) took to outdoor pursuits like hiking to ease their boredom. Regardless of how people came to hiking (whether you're a recent convert or you've been hiking for years) there's no denying that it is hugely popular right now, so we thought we'd give you a run down of the best outdoor wear brands for hiking. While all of these brands take great pride in their aesthetic, functionality is the aim of the game and these are amongst the best performing on the market to ensure you can enjoy yourself without the added stress of an ill fitting backpack or a leaking jacket.
For trousers, look no further than Gramicci: the brand was founded back in 1982 by former Stonemaster Mike Graham after he grew frustrated with the lack of flexibility and the general style of trousers marketed at climbers. Graham therefore sought to create a brand that catered to the functional element needed for climbers but also reflected the lifestyle element that was so crucial to the Stonemasters (read more about the story behind the brand here). Their signature trousers and shorts feature a unique crotch gusset that allows for greater movement of the legs, needless to say this is particularly useful especially when hiking on a incline.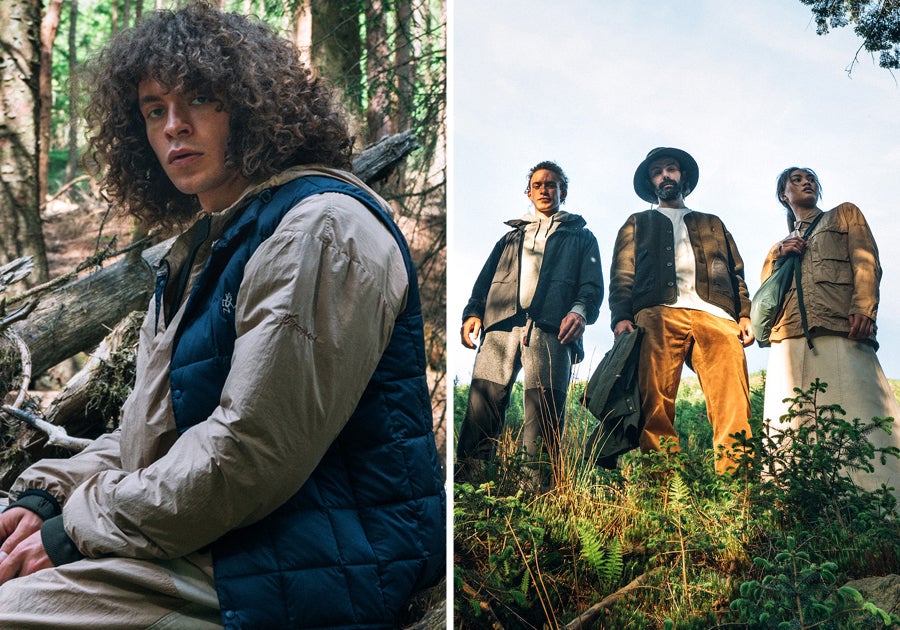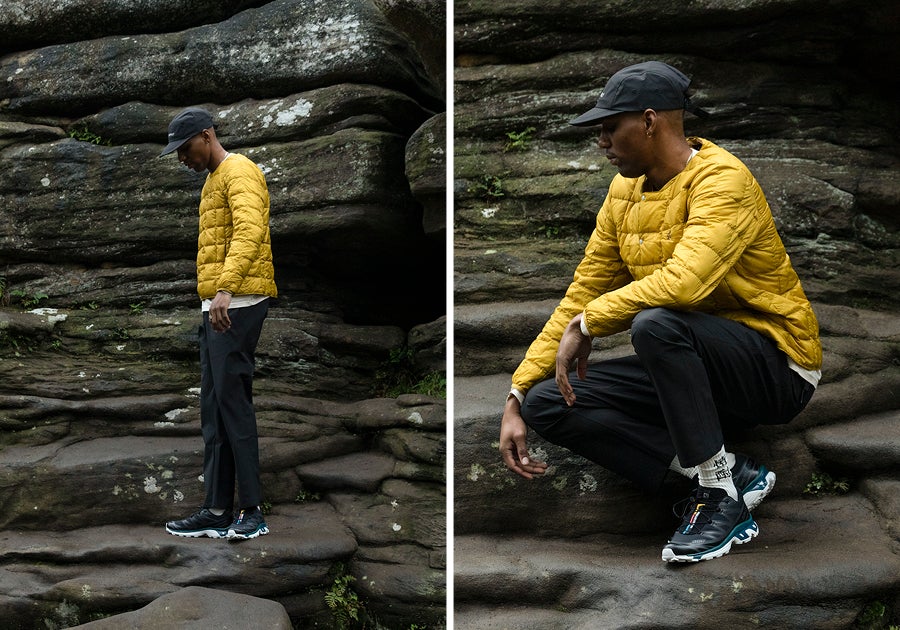 Now it's no secret that here at the 5th we're big admirers of the Japanese outdoor brand and Wander, they are definitely our go-to when it comes to the latest innovations in technical details and performance fabrics. The brand, which celebrated its tenth anniversary this year, is all about comfort and functionality but they also aim to bring the typical sensibilities of fashion to the outdoors. All of the pieces in their collection look and feel just as appropriate for the city as they do the mountains, meaning you certainly won't be compromising in the style stakes. For hiking, we love the lightweight style of the 3L UL Rain Jacket which is crafted from PERTEX shield fabric which is ultra thin with a PU coating to prevent rain and snow penetration. As well as protecting you from the elements, the jacket also releases inner moisture to the outside quickly meaning it is a great option for when undertaking strenuous hikes.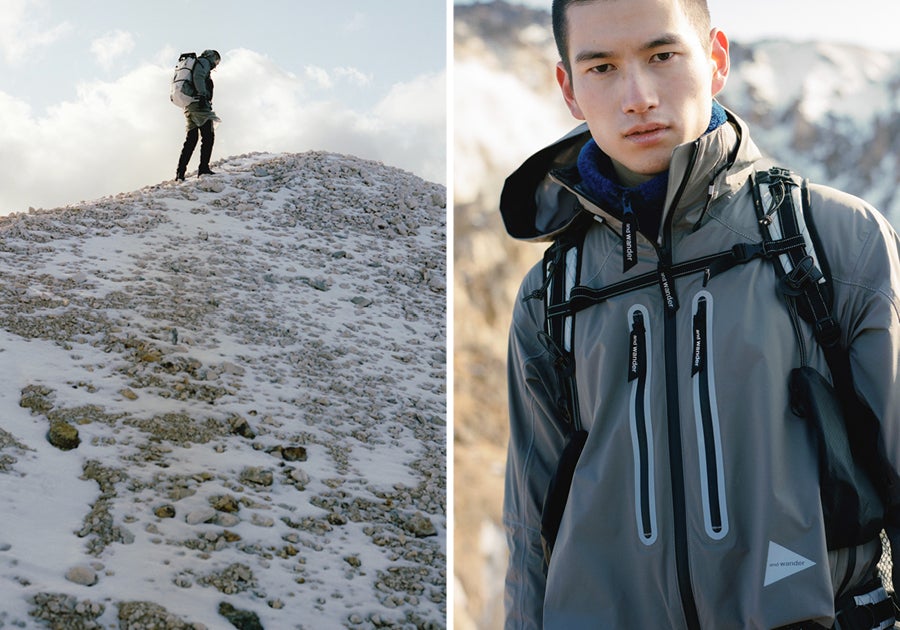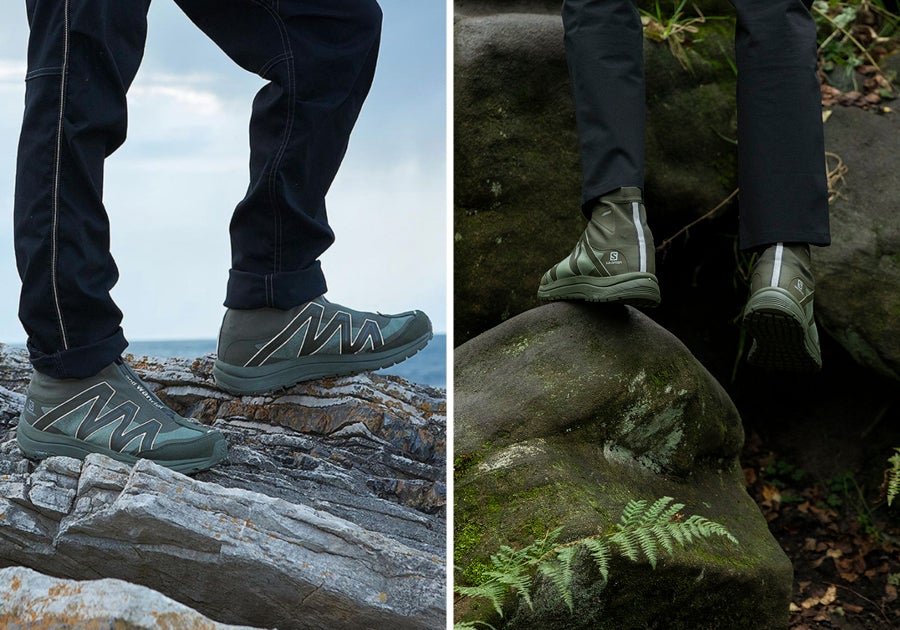 If you're serious about hiking you'll already know (perhaps from past experience) that the right pair of shoes and socks are of paramount importance, and that's why we're big advocates for RoToTo. Their hiker collection includes a range of socks from short and mid length styles to classic crews, our favourites are the Hiker Trash 'Hike & Run' Socks. Available in two sizes, these socks are crafted from shrink resistant merino wool and a special stretch yarn, and are suitable for both hiking and trail running. They even come with a carabiner and corresponding hole, which makes for a great addition especially if you're camping and need to hang them up to dry.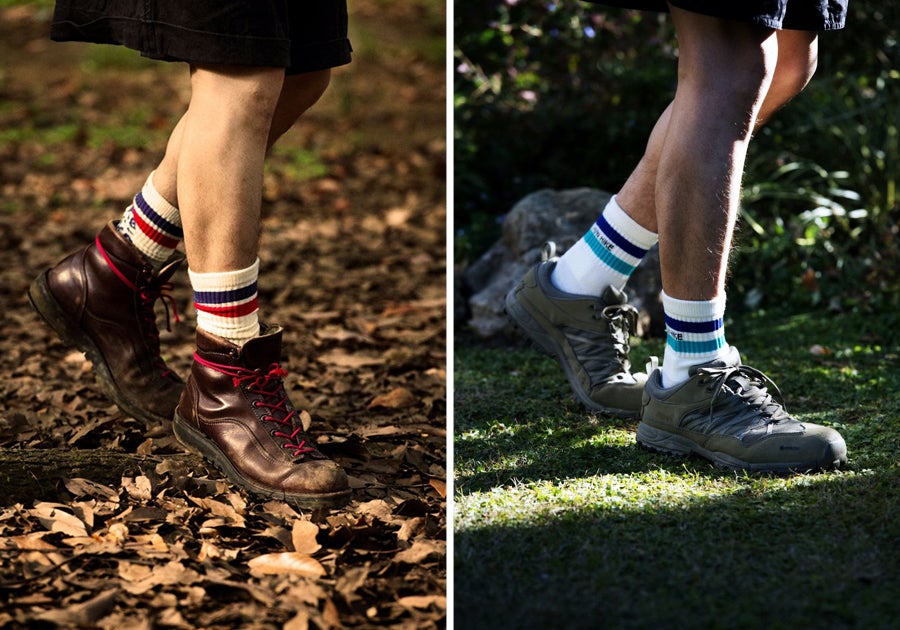 Now we're sure you don't need us to tell you the importance of staying hydrated when you're hiking, so don't worry we won't bore you with that but we will tell you that having a bottle that keeps your drink either hot or cold is very much a necessity (in our eyes anyway). Moreover, having a bottle that you can trust not to leak is an absolute must as there are few things more annoying when hiking than finding out your water has spilt all over your backpack. That's why we repeatedly but our faith in Japanese lifestyle brand Kinto, specifically their Active Tumbler. With a easy to drink from straw type spout, it is the perfect option for when you're on the move and thanks to its double walled insulation, it is sure to keep your drink cool for hours on end.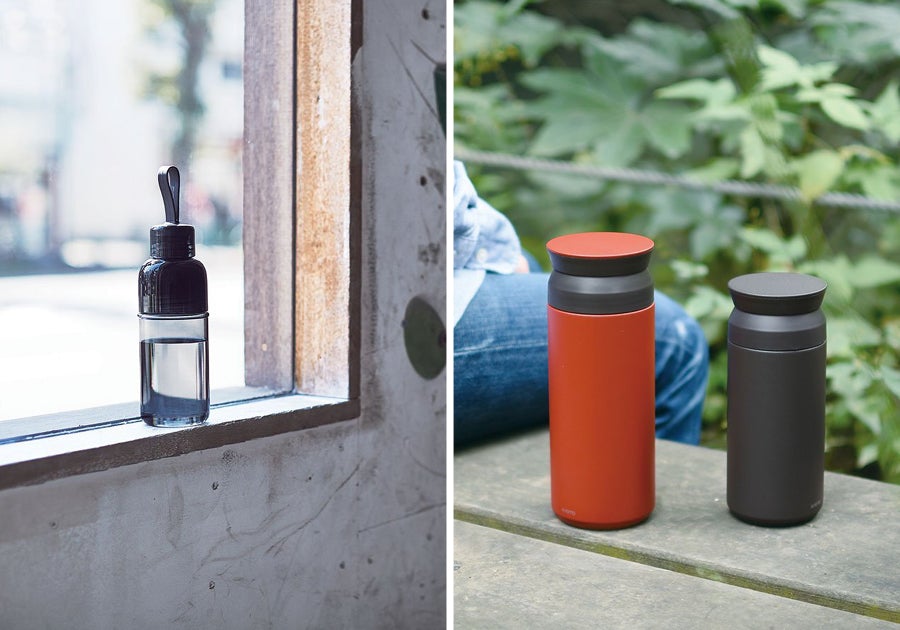 Family owned Italian brand Fracap are our go-to when it comes to footwear. Their handcrafted leather hiking boots are extremely durable and available with a variety of different soles including their signature Cristi Sole. Much like and Wander's pieces, Fracap's footwear is both fashionable and functional, meaning they won't look out of place weather you choose to wear them on the mountains or the short hike to the pub.