The Great British Staycation: What to Wear This Summer
11/44/2021
Whether you're still working from home or not, there's no denying that much of 2021 (so far) has been spent within the same four walls. But now many of us are finally able to escape the daily grind and get away for a much needed change of scenery, and whilst a holiday abroad may still be off the cards, rest assured there are still plenty of options closer to home.
For obvious reasons, the 'staycation' was a widely popular option last summer and now that restrictions on domestic travel have been lifted, it looks to be just as sought after among holidaymakers this year. Although you're not guaranteed round the clock sunshine, there are many benefits to the staycation including their eco-friendly credentials and of course, the wide range of choice. So whether you're after a city break, coastal retreat or maybe something nestled in the countryside, chances are there's a staycation that's perfect for you.
So once you've decided where to go, the next question is what to pack. That's why we've put together a handy style guide, pairing popular staycation destinations with great clothes that are perfectly suited to every eventuality.
01.
CITY | EDINBURGH
VISIT: For those fortunate enough to live near green open spaces during lockdown, you may have had your fill of outdoor activities, so a city break is the perfect change of pace and scenery. While London may seem the obvious choice, Edinburgh is our go-to for something a little different: it has all the traditional city amenities (great shops, restaurants, bars etc) but is also steeped in history, and has a host of outdoor spaces to explore (a walk up Carlton Hill or to the iconic Arthurs seat is a must).
WEAR: We've all committed the faux pas of wearing beach clothes in the city at one point or other, but for a city break you're best bet is to opt for classic street style brands like Knickerbocker and Samsoe Samsoe to create a versatile base for your outfits. Be sure to check out Edinburgh based brand Kestin at the 5th too, their technical overshirts are great for exploring the city in the daytime and can easily be dressed up with a pair of chinos for the evening.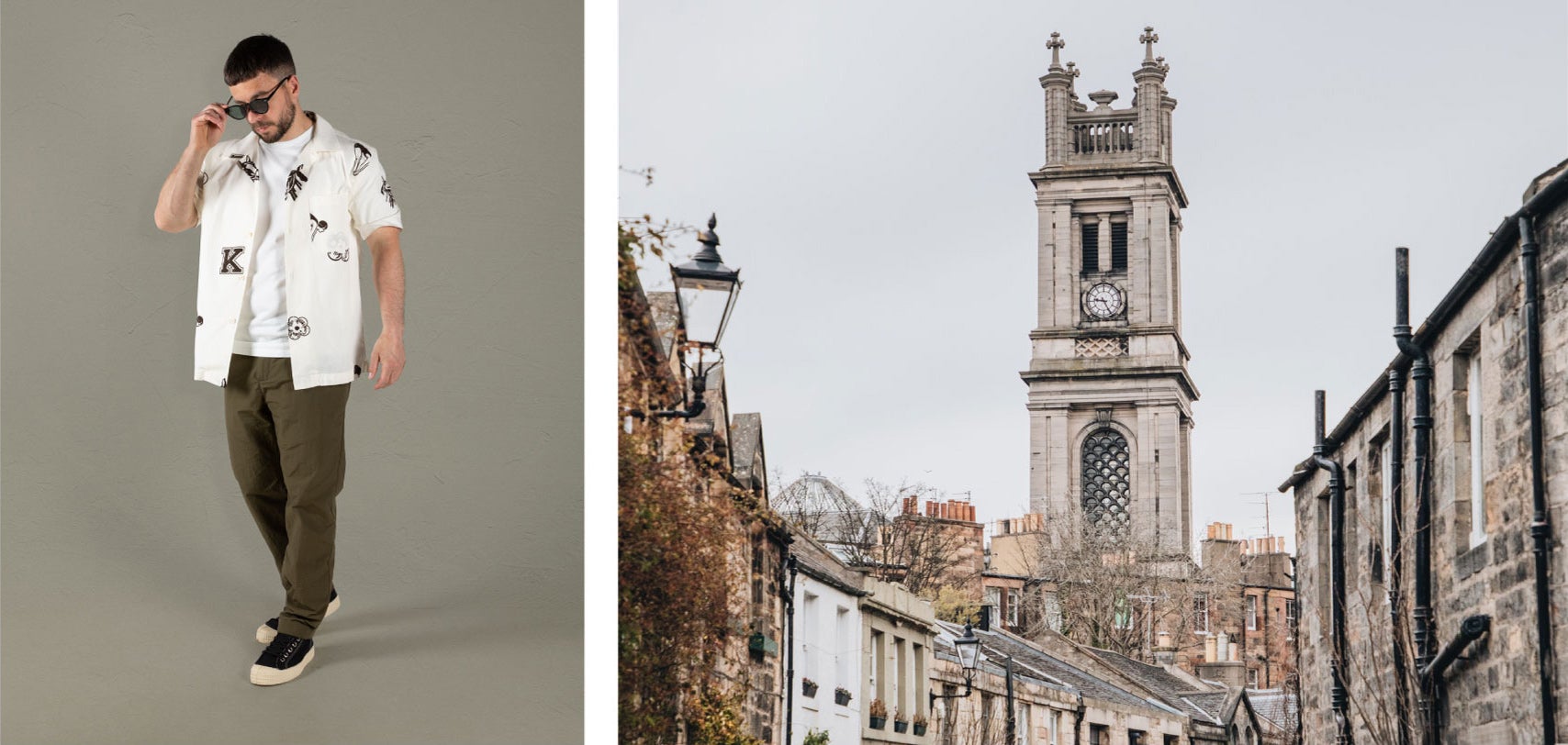 02.
COASTAL | CORNWALL
VISIT: If you're looking to replicate a holiday abroad without the airfare, a trip to the picturesque Cornish coast is just the ticket and with it dubbed the destination of the summer, it's no surprise that there have been numerous new openings like Rick Stein's coffee shop in Padstow and Tarquin's Gin school located in St Ives. This season has also seen various new places to stay, both hotels and rental properties, meaning there is all the more choice for prospective holidaymakers. And with an abundance of beaches, there really is something for everyone - keen surfers, families with young children, you name it.
WEAR: Of course no seaside holiday is complete without some OTT swim shorts, and the Hawaii Gold pair by Reyn Spooner are just the ticket, be sure to style with a simple top for a laid back look. Portuguese Brand La Paz has some great lightweight options, and for those breezy evenings add one of their 100% cotton sweatshirts to tie around your shoulders for the perfect off duty style. Lastly, even though round the clock sunshine isn't guaranteed with a staycation, sunglasses (and SPF!) are still very much essential. if you're searching for classic yet contemporary styles that will last for many summers to come, then look no further than Monokel Eyewear. Our favourites are the Forest Glasses in Havana with blue gradient lens, but there's many to choose from and all lens are 100% UV protective.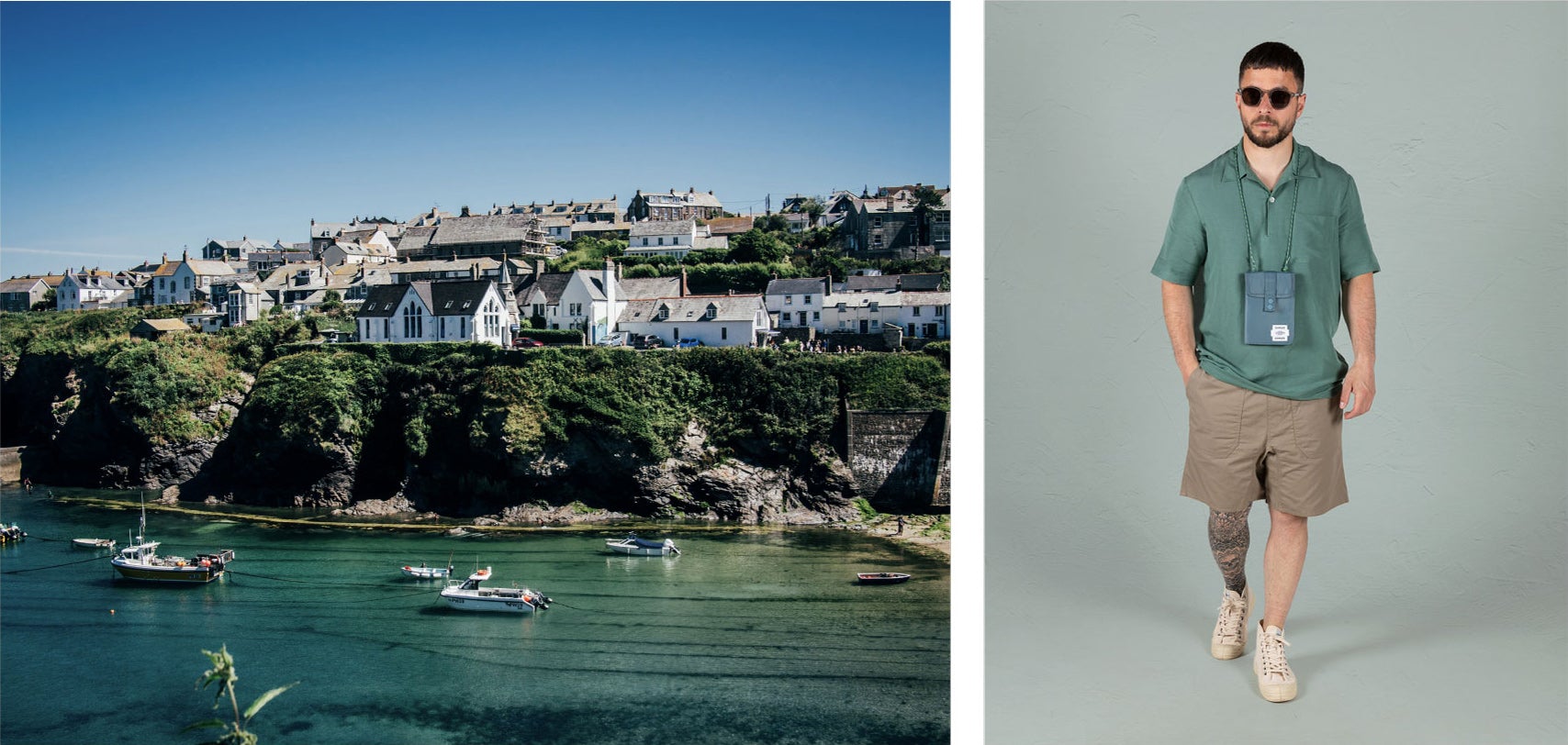 03.
COUNTRYSIDE | THE LAKE DISTRICT
VISIT: Many of us have rediscovered the joys of nature during lockdown, and so countryside staycations are on the up. These are great if perhaps you're not ready to be surrounded by loads of people, or maybe you simply want to enjoy some hiking and other outdoor pursuits. The Lake District reigns supreme for all of the above, and while it has become increasingly busy during peak season, it is over 900 sq miles so there are plenty of less populated areas to explore.
WEAR: Hiking gear can be tricky to get right, especially in warmer weather. Ultimately you're after functional clothing, but not something that will have you looking like a geography teacher. Gramicci shorts are not only stylish, but they also out perform many conventional hiking shorts due to various technical details including a gusseted crotch for ease of movement. The shorts also have a handy integrated belt, which means one less thing to pack (or in our case, forget to pack). Japanese brand and Wander are also a must when it comes to outdoor gear and, like Gramicci, there's no compromising on the style front with the brand seeking to bring the traditional sensibilities of fashion to the outdoors. Some of our favourite summer pieces include the Dry Rip Shirt Jacket, which is crafted from a lightweight cotton polyester mix, and of course, no hiking trip is complete without a well stocked backpack. For the serious hikers among you, opt for the and Wander X-Pac 30L backpack, which is not only incredibly lightweight but also offers water resistance of over 10,000mm - perfect for the unpredictability of the British summertime!