Sustainable Care Products from Attirecare
01/13/2022
The environmental impact of our outfit choices are a growing concern in the clothing industry because we are consuming and discarding more clothes than ever before. At The 5th Store we believe in buying better and buying less which makes caring for our clothing a really important topic.
Attirecare is a clothing, shoe and home care brand that focuses on prolonging the life of our favourite possessions through environmentally friendly products. The brand use only organic ingredients with no harsh chemicals to create all of their formulas, ensuring that they are kind to the planet, ethically made and biodegradable. Continuing to keep their environmental footprint in mind, their products come in recycled glass bottles, with recycled bottle tops and cardboard sourced from responsible forests.
Attirecare products in their entirety are sustainable in the way they are used, promote longevity and prevent clothing and shoes from going to landfills unnecessarily. Here at the 5th we're big advocates for looking after our clothing and Attirecare is our go-to for helping us do so. So whether it's denim, leather, suede or anything else, Attirecare can help to refresh and protect them. Here is a run down of our favourite products...
ATTIRECARE | Denim Spray
The Attirecare Denim Spray is an eco-friendly formula that is designed to kill bacteria and neutralise bad smelling odours on the surface of denim. Denim fibres begin break down if you wash them too frequently which goes on to limit the lifespan of your jeans. This spray helps to prolong time between washes without damaging the fabric and is specially formulated with Ylang Ylang, Birch & Orange Blossom essential oils to give a fragrant boost to the fabric.
Shop Here
01.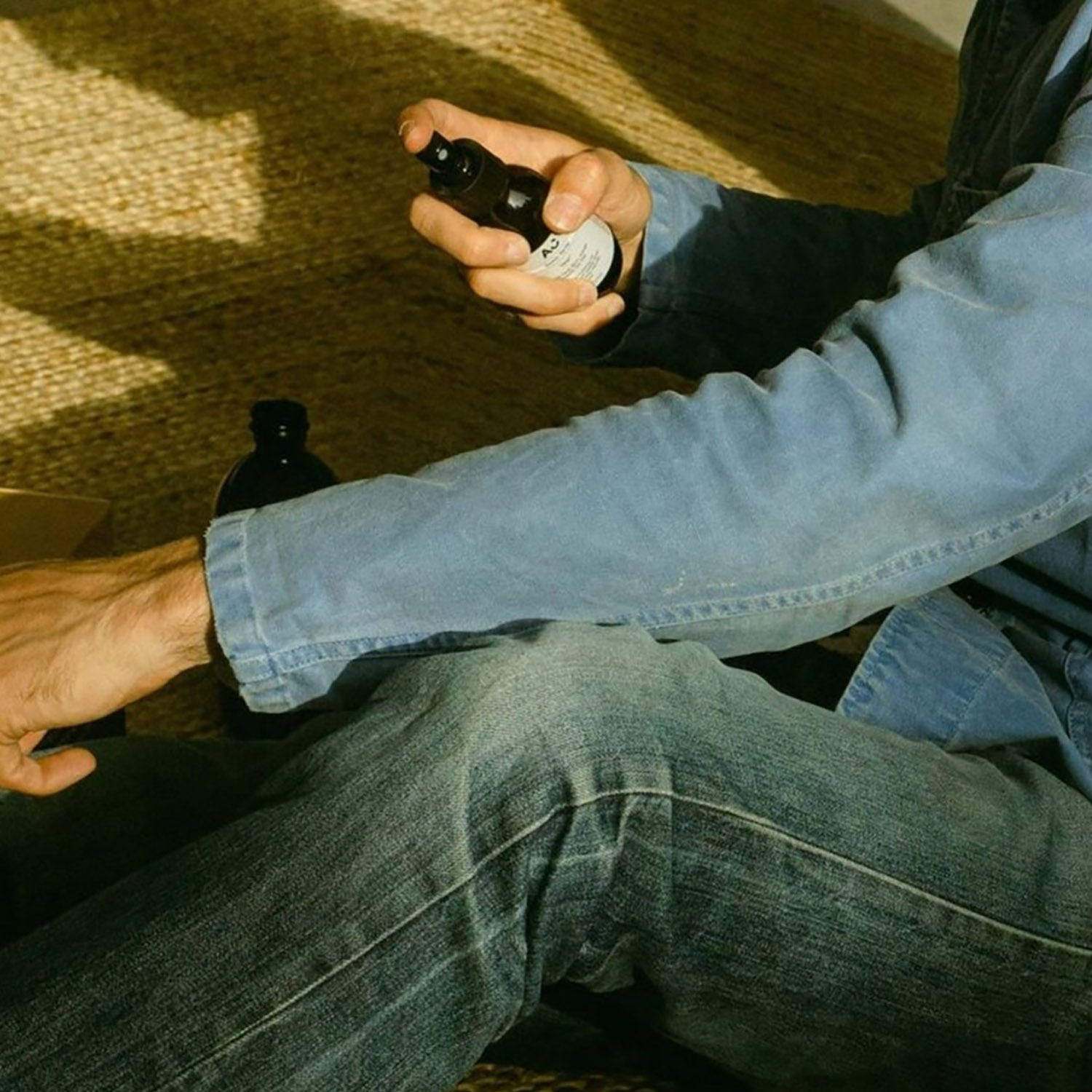 ATTIRECARE | Shoe Cleaning Set
The Attirecare Shoe Cleaning set includes cleaning solution, a soft cleaning brush, a premium organic cotton cleaning towel and a handy travel pouch. The solution creates a gentle foam that cleans dirt and stains from all material types. The sustainable plant-based formula is made with no harsh chemicals to ensure that it does not damage the shoes being treated.
Shop Here
02.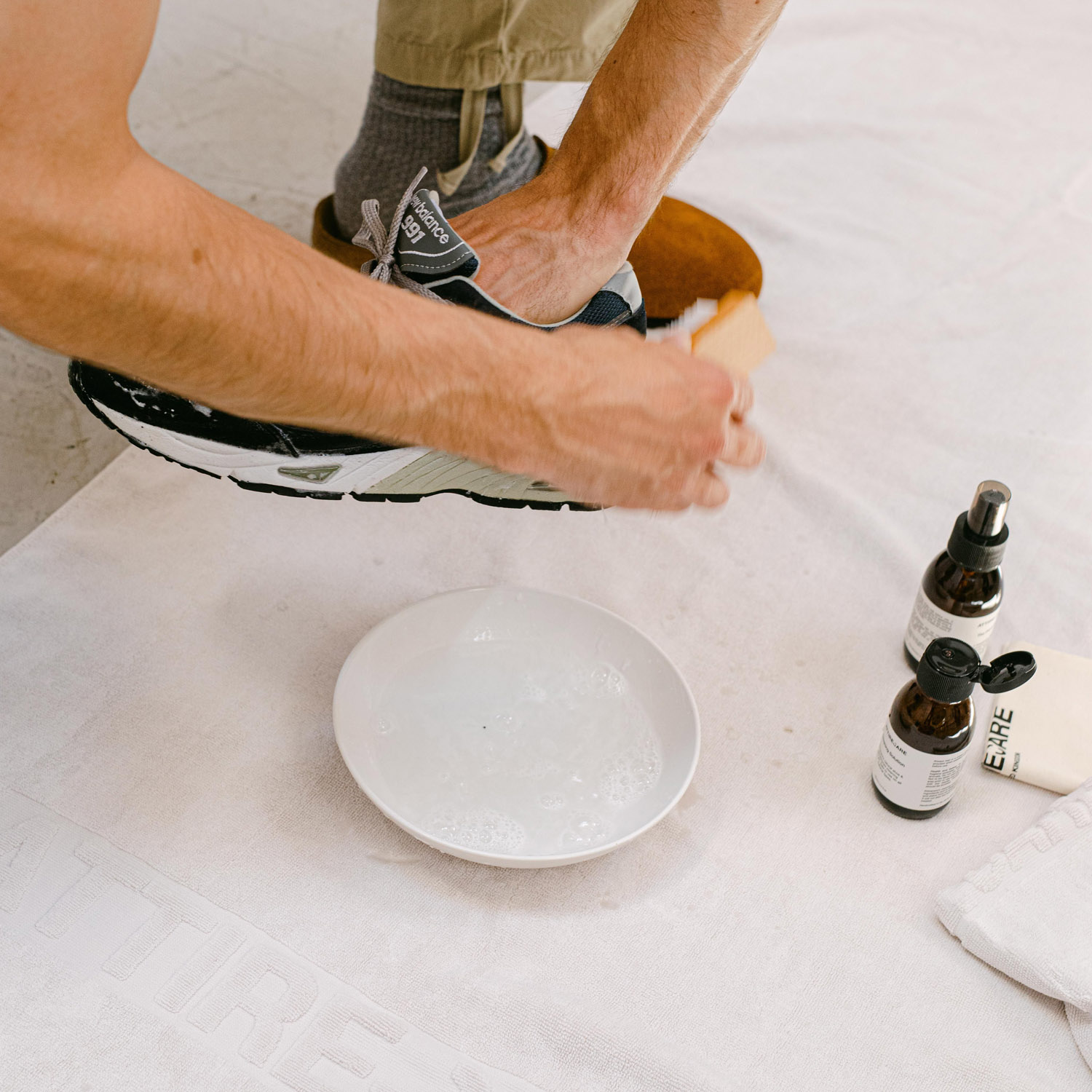 ATTIRECARE | Leather Cream
The Attirecare Leather Cream will protect your favourite pair of leather shoes to keep them looking better for longer. Handmade in the UK, the cream works to clean and protect the leather, removing any unwanted dirt and oils sitting on the surface. The formula has been blended with fresh Eucalyptus to help bolster the cleaning effectiveness whilst also naturally carrying great disinfectant properties.
Shop Here
03.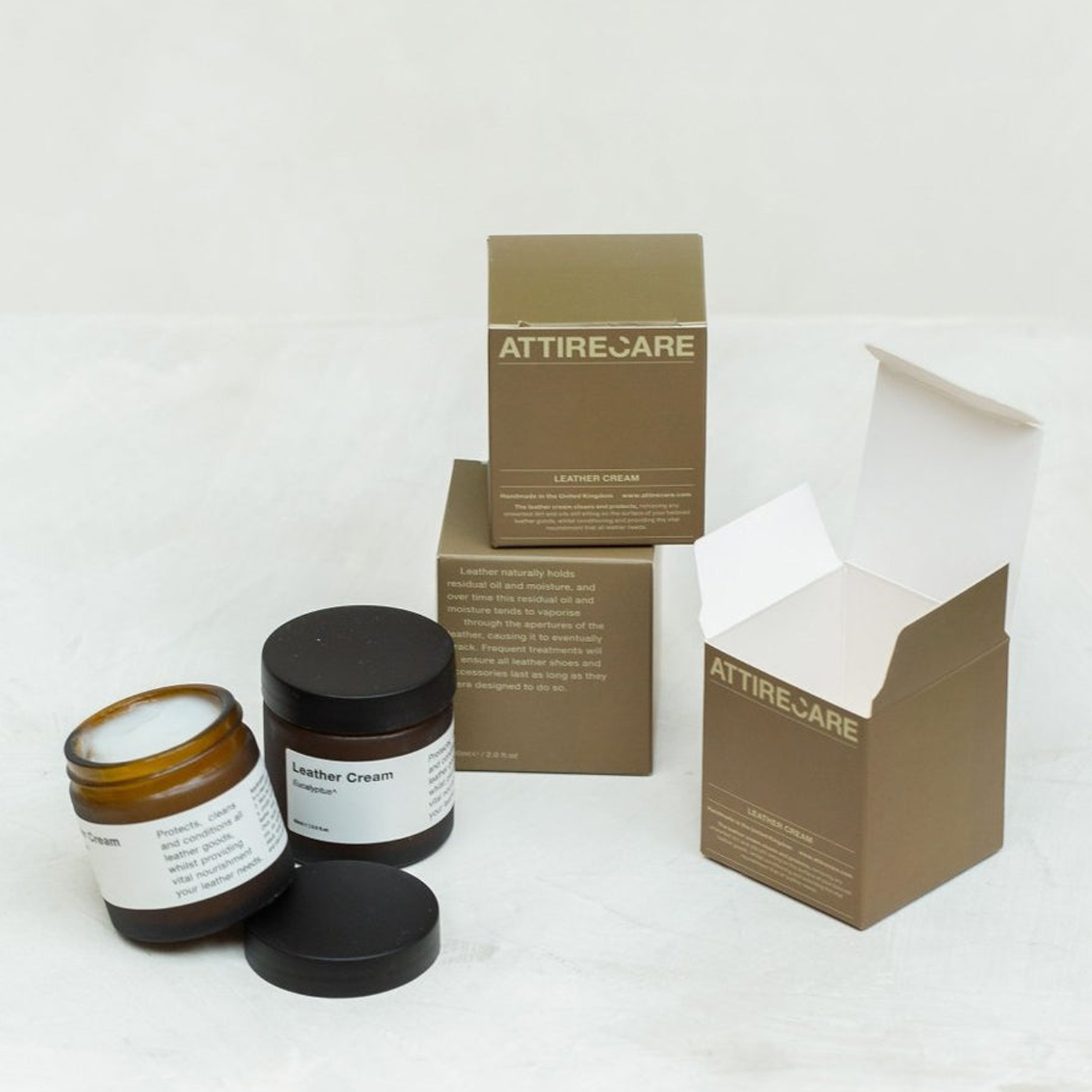 ATTIRECARE | Garment Spray
The Attirecare Garment Spray is made from a blend of natural ingredients, containing no harsh chemicals or synthetic fragrances. It has been specially designed to neutralise odours, eliminating any bad-smelling bacteria from the surface of the fabric in order to prolong wear between washes. Its eco-friendly and biodegradable and has a pleasant scent of sandalwood, cedarwood, rosemary, lavender & pine.
Shop Here
04.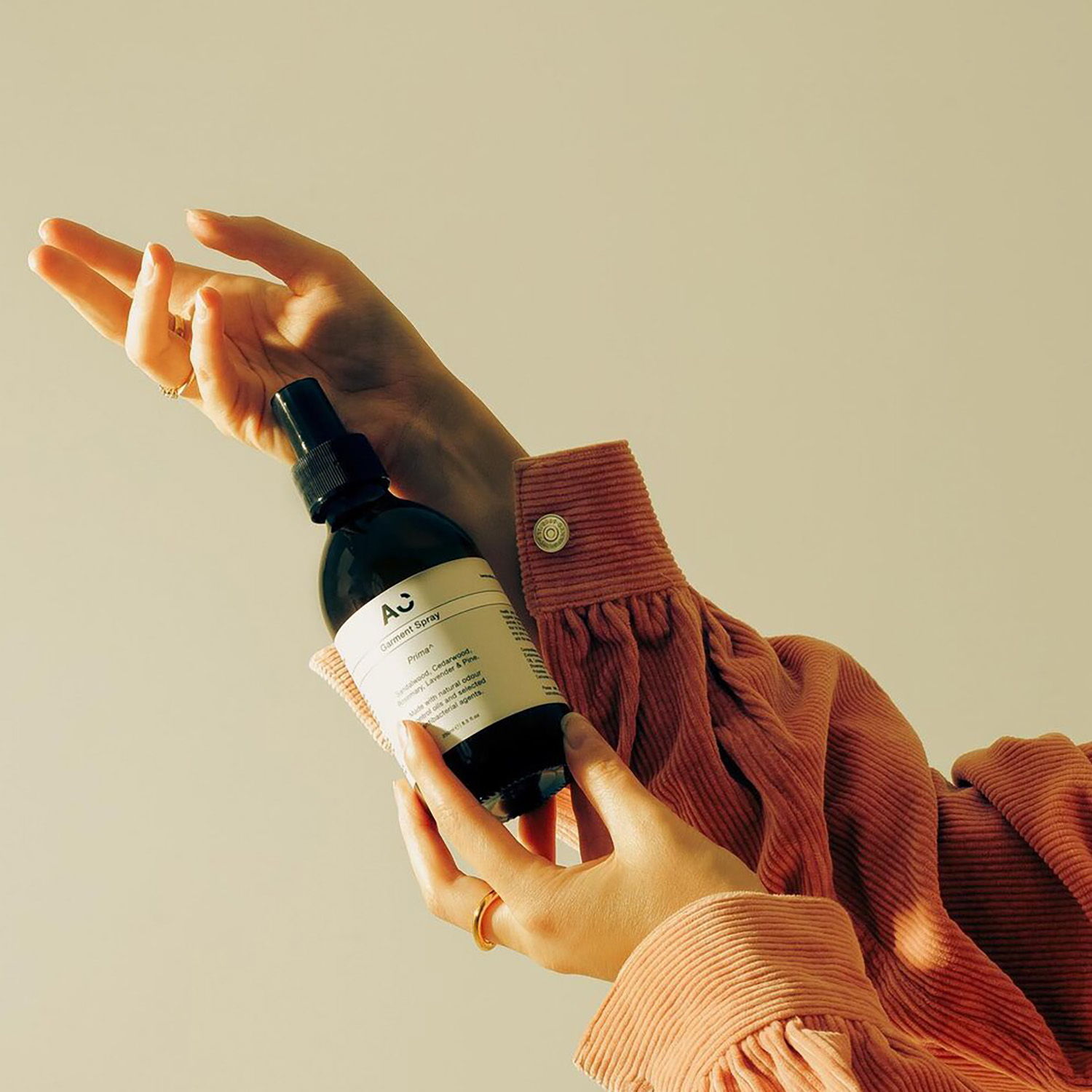 ATTIRECARE | Garment Protector
The Attirecare Garment Protector creates an invisible barrier which once sprayed, coats a layer on top of the material to protect against unwanted dirt and stains. It is a reliable, non-solvent, breathable barrier that is odourless and environmentally friendly. The formula can be used on all materials including Wool, Linen, Leather, Cotton and more.
Shop Here
05.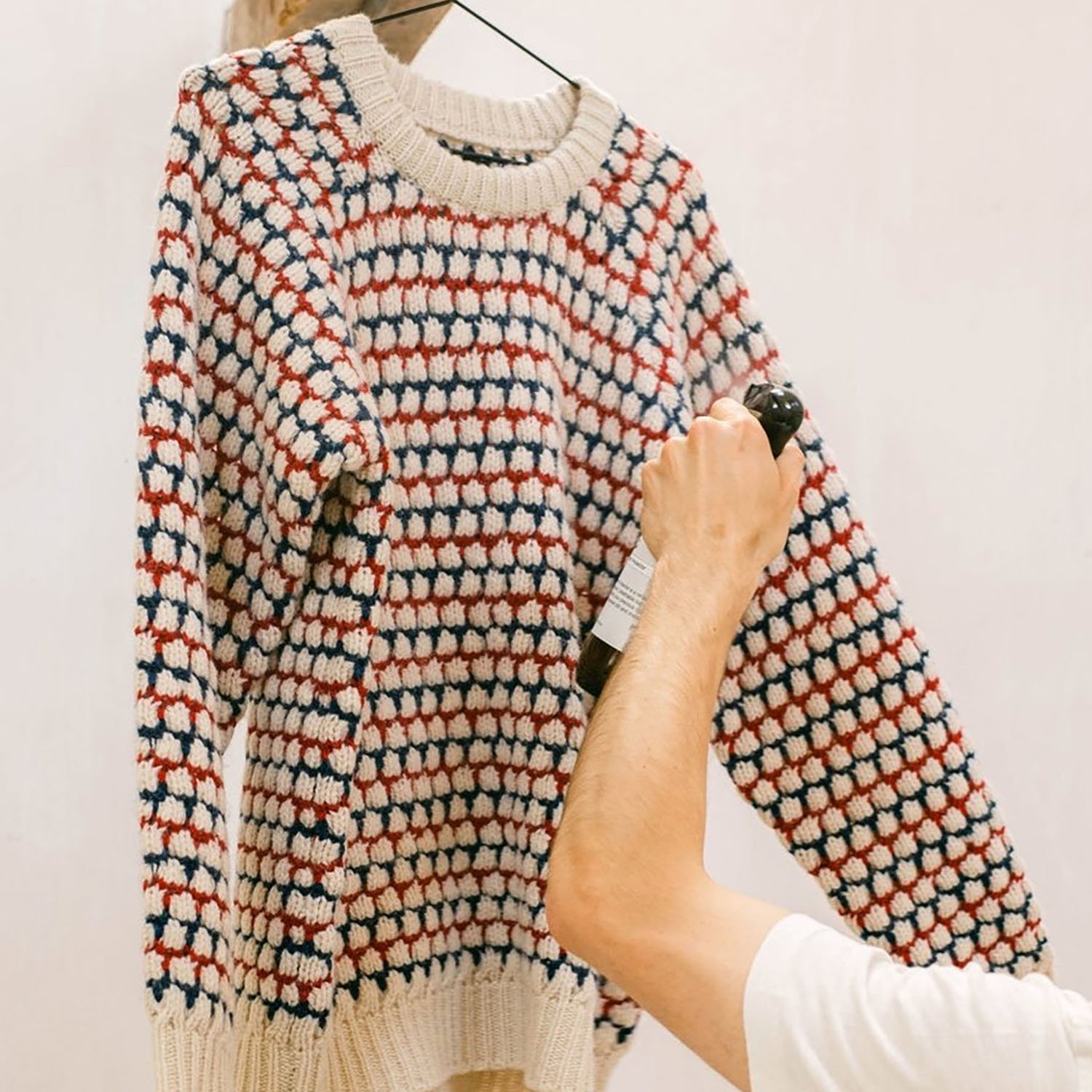 ATTIRECARE | The Protector
The Attirecare Shoe Protector is an invisible and odourless formula designed to repel liquids and protect your footwear from unwanted stains. This innovative spray creates a protective coating that prevents damage to your shoes or trainers from everyday spills and stains. It has a gentle, solvent-free formula which is contained in a recycled amber glass bottle.

Shop Here
06.