Saucony SS22: Earth Pack
18/44/2022
This season Saucony are celebrating the release of what is touted to be their most sustainable capsule collection yet: the Earth Pack. The collection consists of updated versions - with a strong emphasis on sustainability - of three of the brand's most popular designs: the Jazz Court, the Jazz 81 and the Shadow 6000.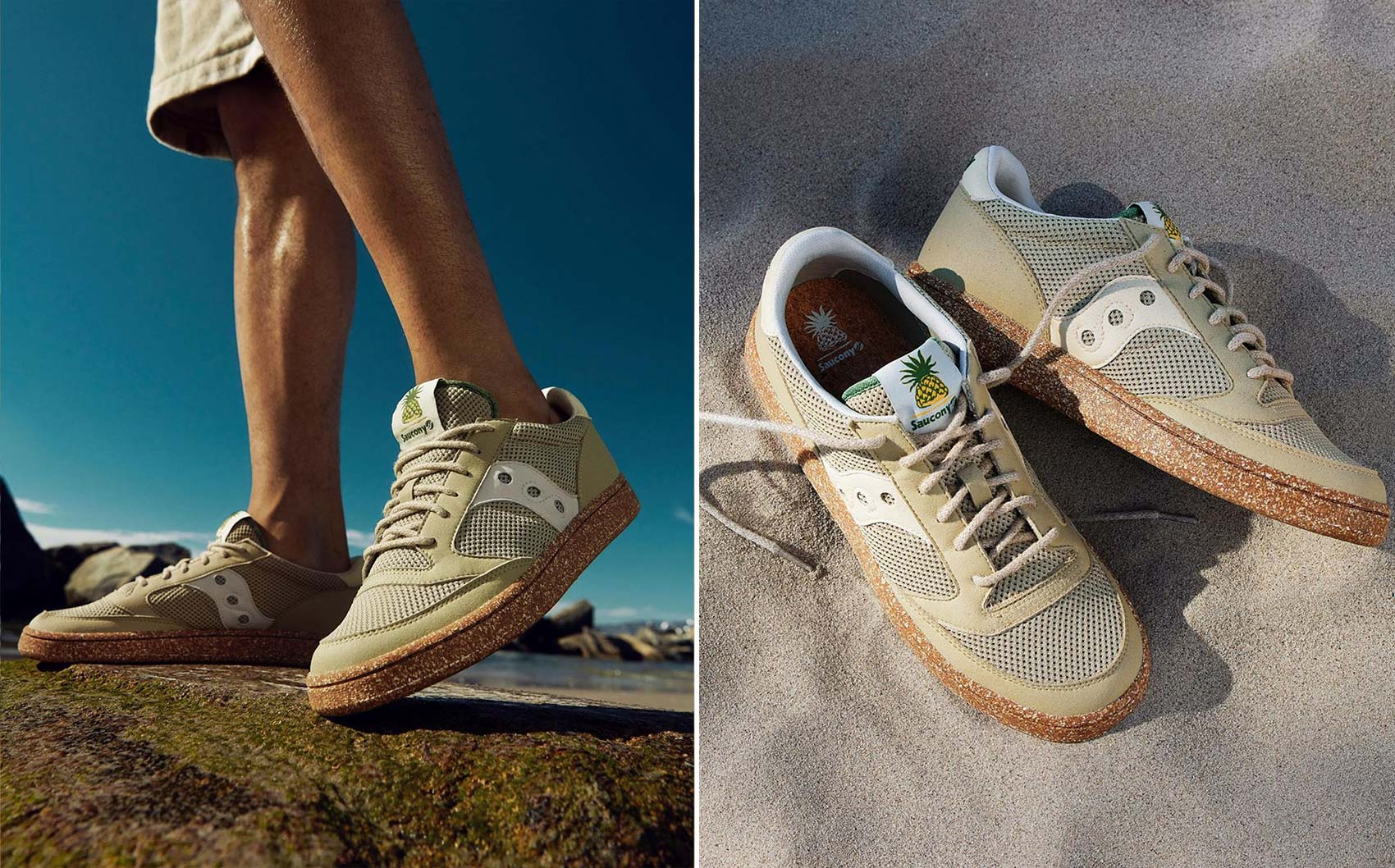 The Earth Pack edition of the Jazz Court pairs the original iconic silhouette with a classic cupsole bottom, with the overall colourway a neutral sage green. The pineapple image on the tongue is a nod to the overlay, which was crafted from Pinatex - otherwise known as pineapple waste. Pinatex has become increasingly popular over recent years and its natural durability means it is considered by many as a viable, plant-based alternative to leather. The remaining upper of the Jazz Court is also crafted from recycled materials.
Saucony's Jazz 81 is a timeless design that makes for the perfect everyday sneaker. This special edition features the aforementioned Pinatex overlays and the newly crafted hemp laces. Much like the Jazz Court, the Earth Pack edition of the Jazz 81 comes in a neutral green/cream colourway that could be paired with pretty much anything. It's not all about style though, the Jazz 81's are renowned for being amongst Saucony's comfiest designs thanks to the moulded EVA sole that is both soft and extremely durable.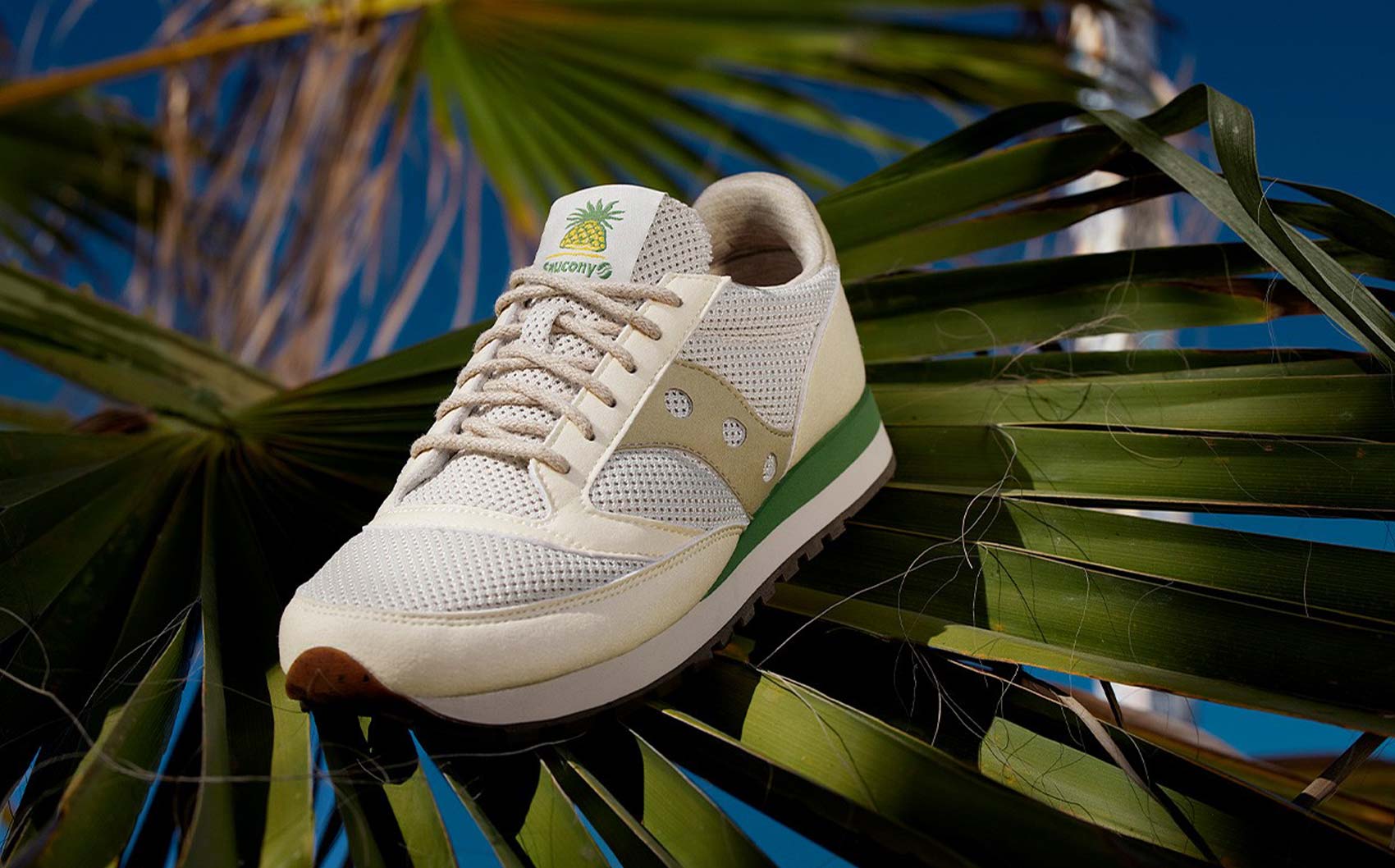 Perhaps the boldest of the Earth Pack's trifecta, the Saucony Shadow 6000 RFG (Run for Good) trainers combine stunning artichoke, sage and cream tonal shades to create a colourway that accurately represents the beauty of nature. This is the very thing that Saucony is trying to protect through this eco-conscious collection. Although there is a strong emphasis on the durability of these recycled materials, which boast of 0% plastic and petroleum derivatives, Saucony are keen to emphasise that these shoes aren't designed to last for decades on end. Owing to their naturally sourced materials, they are biodegradable and won't harm the planet in the process.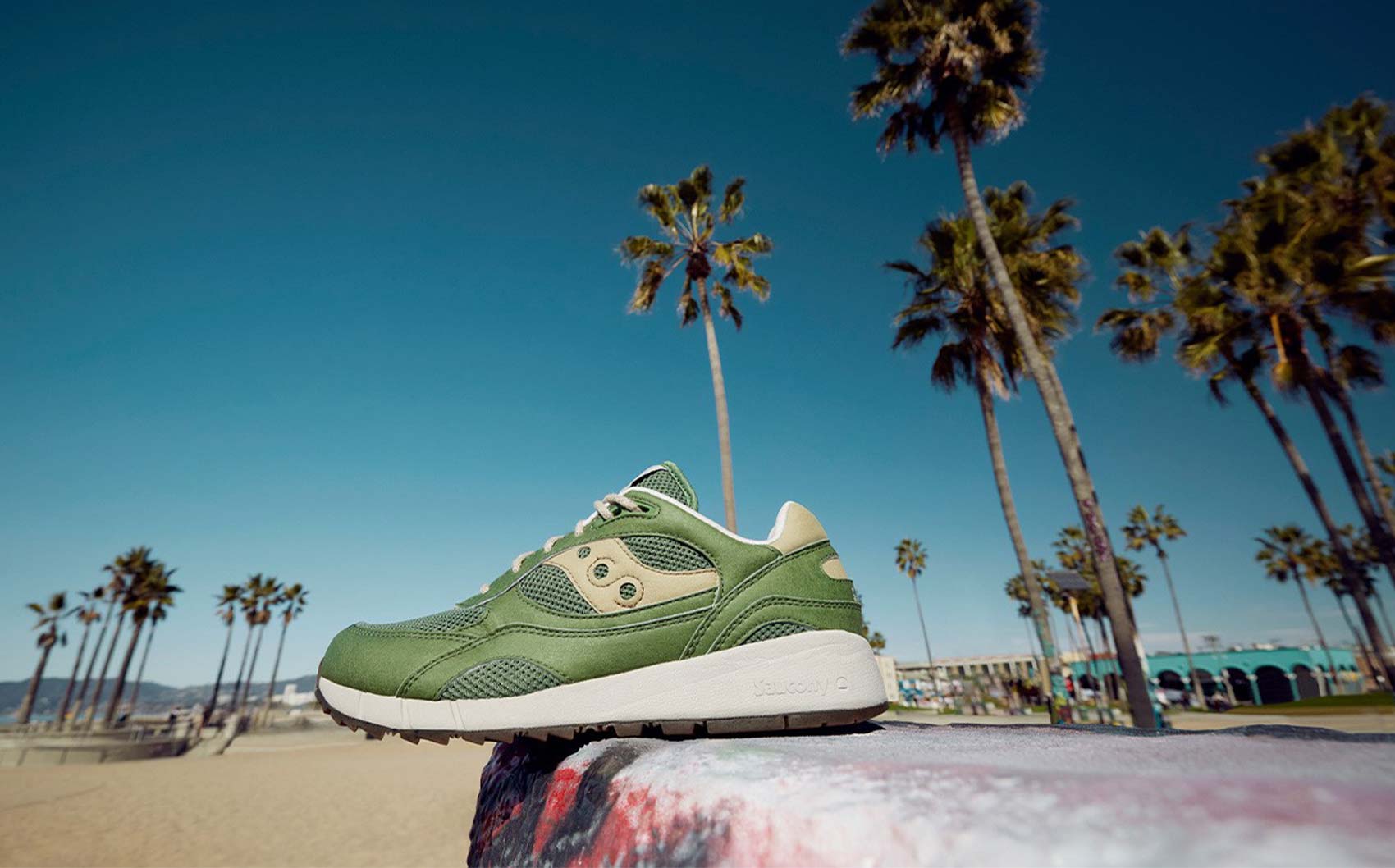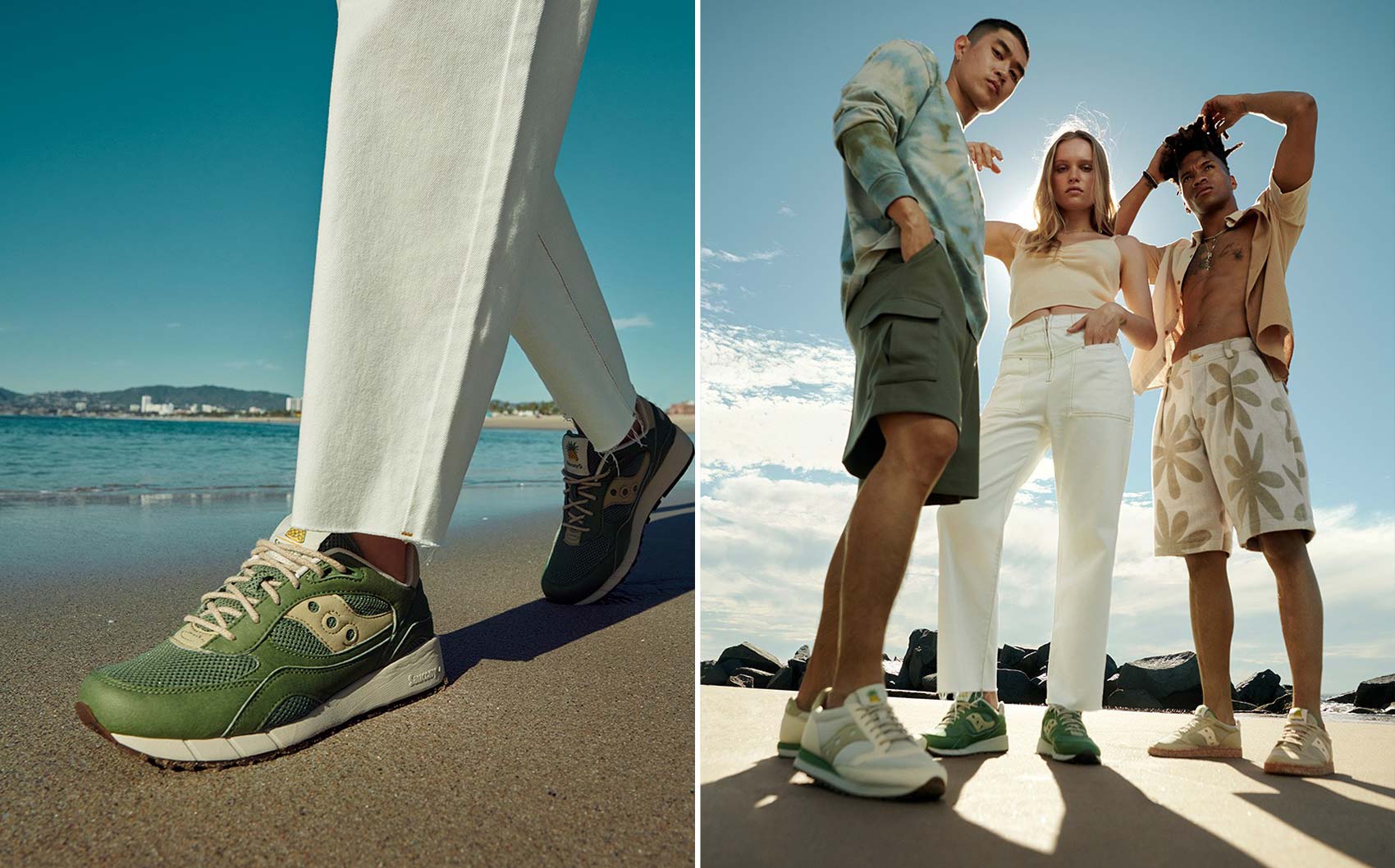 All of the Earth Pack collection is available to shop at the 5th now, where you can also find other trainers from Saucony. Keep an eye for the Jazz 81 in teal/blue colourway and the Shadow 5000 Linen Trainer in green dropping soon.