Festive Looks | 10 Iconic Christmas Movies
15/20/2022
The festive season is upon us and what's better to get you in a merry mood then settling down to watch a Christmas movie?! Apart from making you feel warm and fuzzy, Christmas films also feature some of the best standout fashion outfits. Here's our list of our top 10 Festive Looks from the most iconic Christmas movies of all time…

01.
Love Actually
Now we're not saying the costume department on Love Actually wear roll neck/turtleneck mad but if you took a drink of your favourite Christmas tipple everytime one appeared on screen you would certainly be drunk by the time the credits rolled around. That being said, everyone loves a cosy rollneck and much to our approval, none of them in Love Actually feature Christmas themed extras (think Mr Darcy's festive jumper in Bridget Jones Diary).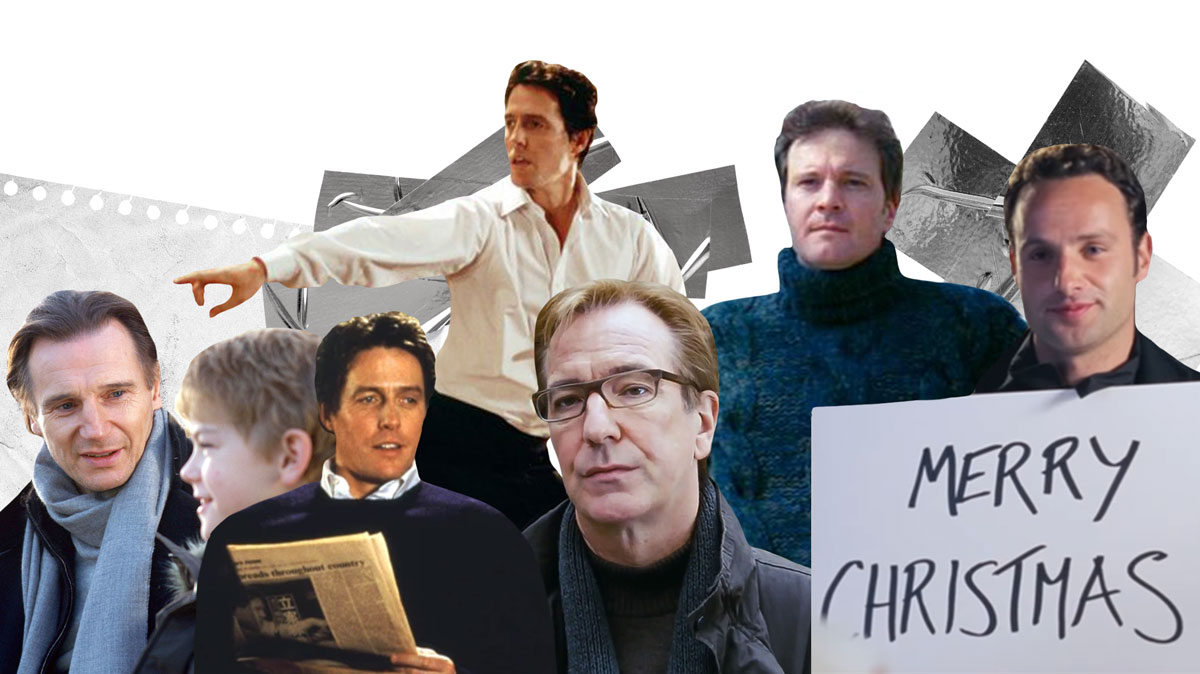 02.
National Lampoon's Christmas Vacation
If you're not familiar with the 1989 classic or maybe you've forgotten some of the looks sported by the Griswold family, the overall vibe is smart with a hint of festive cheer. Clark Griswold's signature outfit consists of a white shirt, grey tailored slacks and a green festive tie. This is paired with a cosy cardigan and our go-to accessory for Christmas time, a classic Santa hat.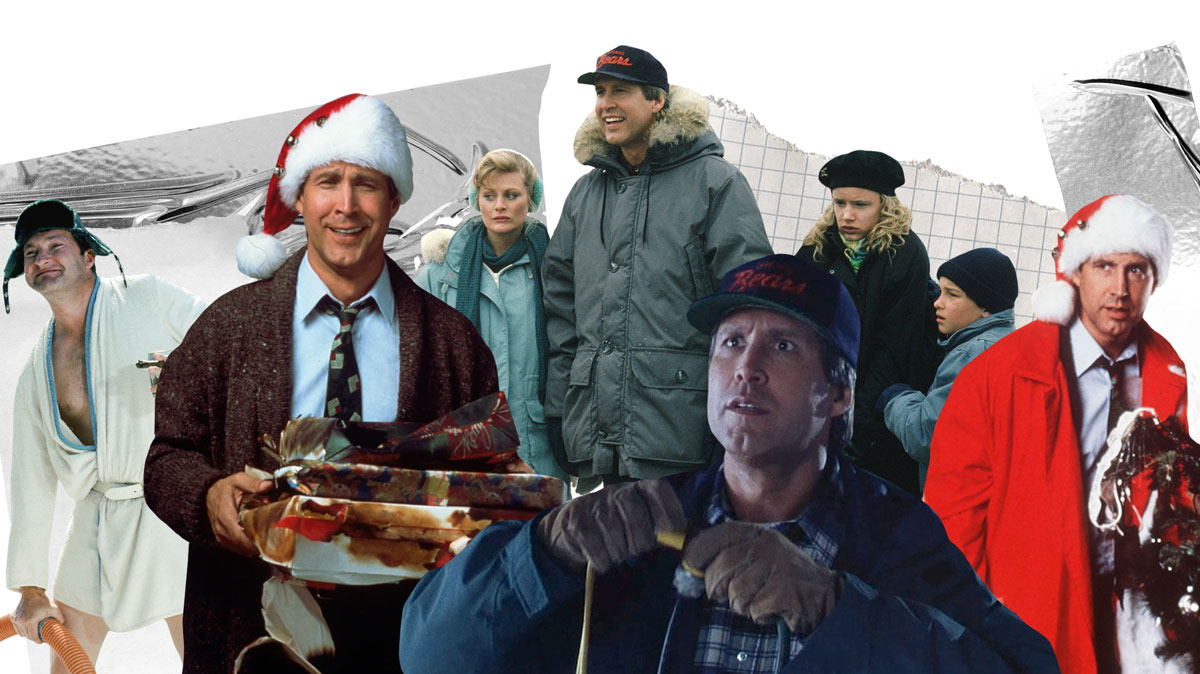 03.
It's A Wonderful Life
We admit that It's a Wonderful Life might not be the cheeriest of festive movies but it most definitely provides plenty of fashion inspiration. If you love old school glamour, tailored pieces and overcoats then look no further than this Christmas classic.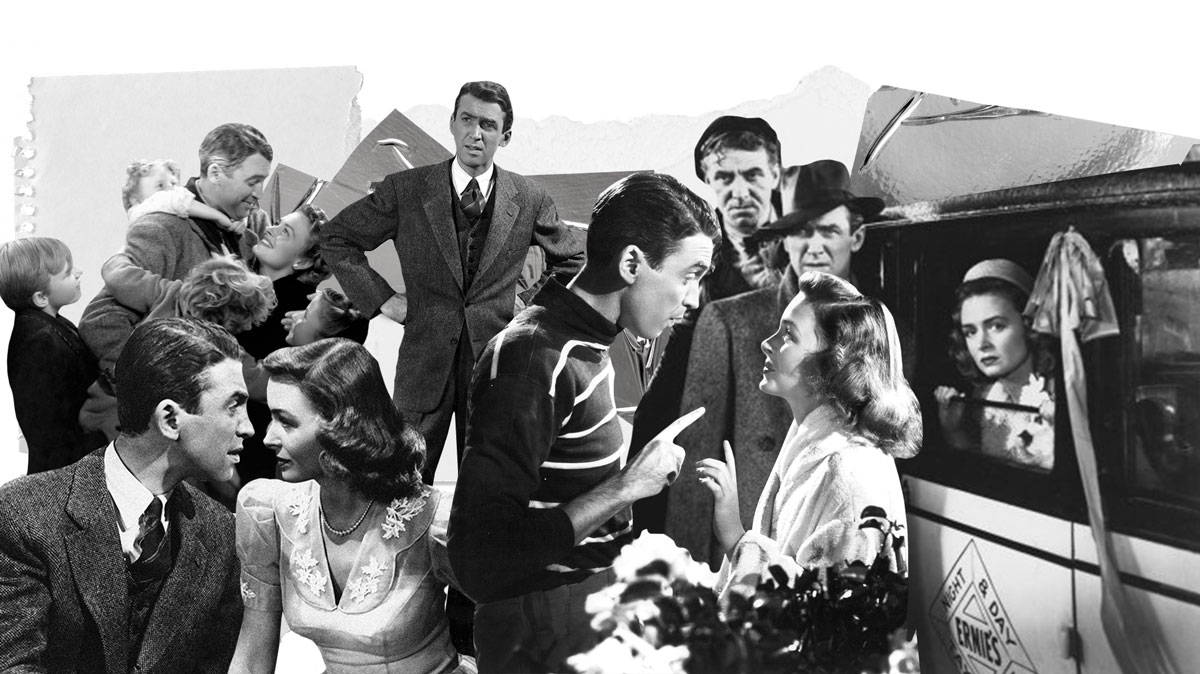 04.
The Santa Clause
This feel good festive movie is officially peak 90s when it comes to the wardrobe department. It's got everything from stonewashed jeans, plaid shirts and some very questionable patterned jumpers. Whilst we love the occasional fashion revival, there are definitely some trends that should perhaps stay in the past.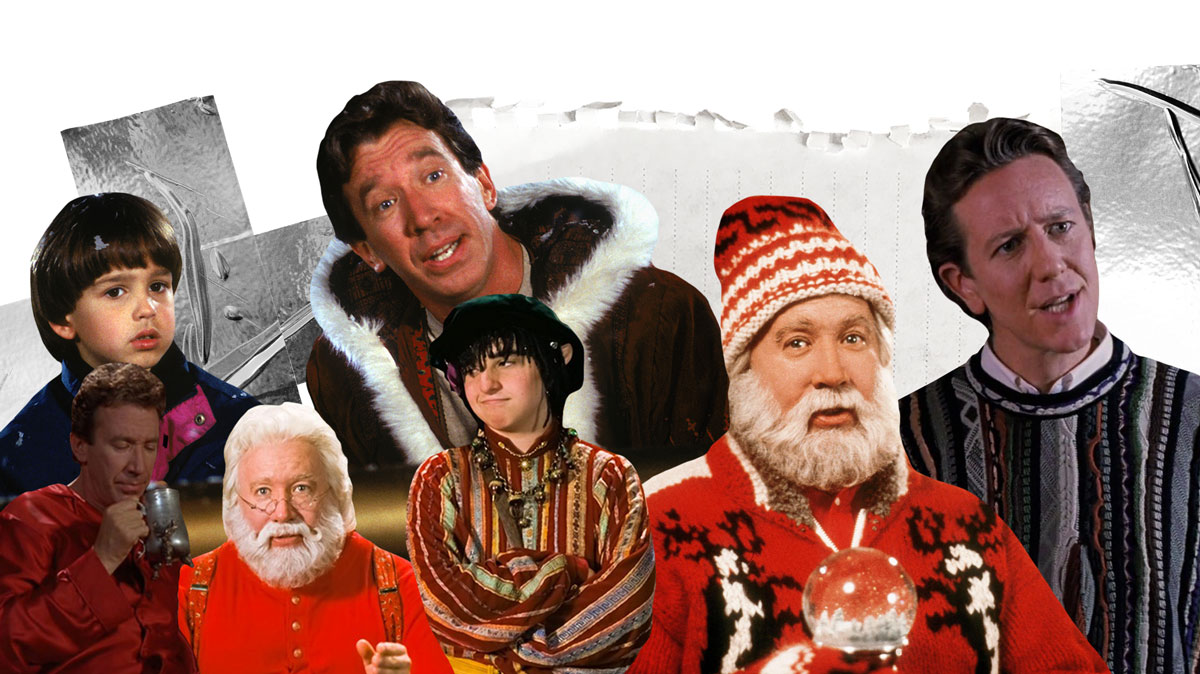 05.
The Holiday
Okay, we understand that not everyone looks like Jude Law but The Holiday is rife with easy-to-wear, simple winter style inspiration. The menswear aesthetic in The Holiday is understated and timeless, it's full of pieces that are commonplace in many winter capsule wardrobes: a classic blue Oxford shirt, navy checked scarf and a wool coat. While we'd argue that Law's character's style is relatively easy to emulate, we can't say the same of his Oscar worthy performance as Mr Napkin Head.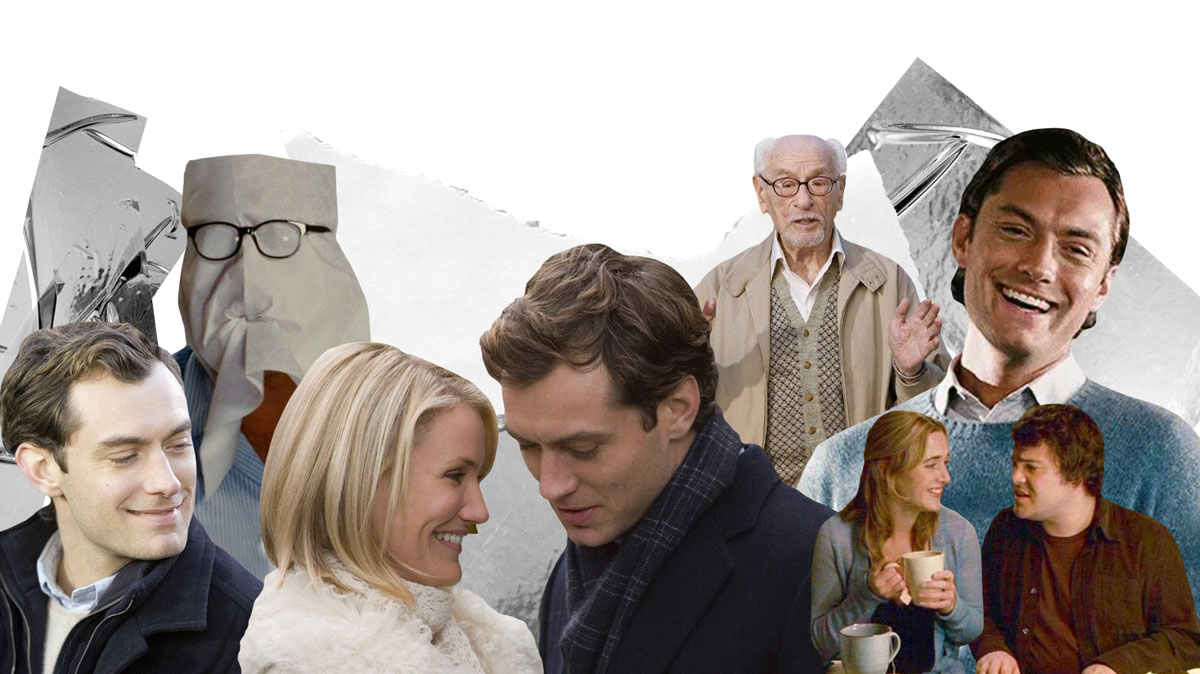 06.
Die Hard
We're not looking to weigh in on whether Die Hard is or is not a Christmas film (although the very fact that it's included in this list suggests that we think it is), we're just here to share our favourite outfits. We wouldn't recommend attending Christmas dinner in a white vest (a la John McClane) but you have to admit it's a pretty easy option if you're attending any festive themed costume parties this season!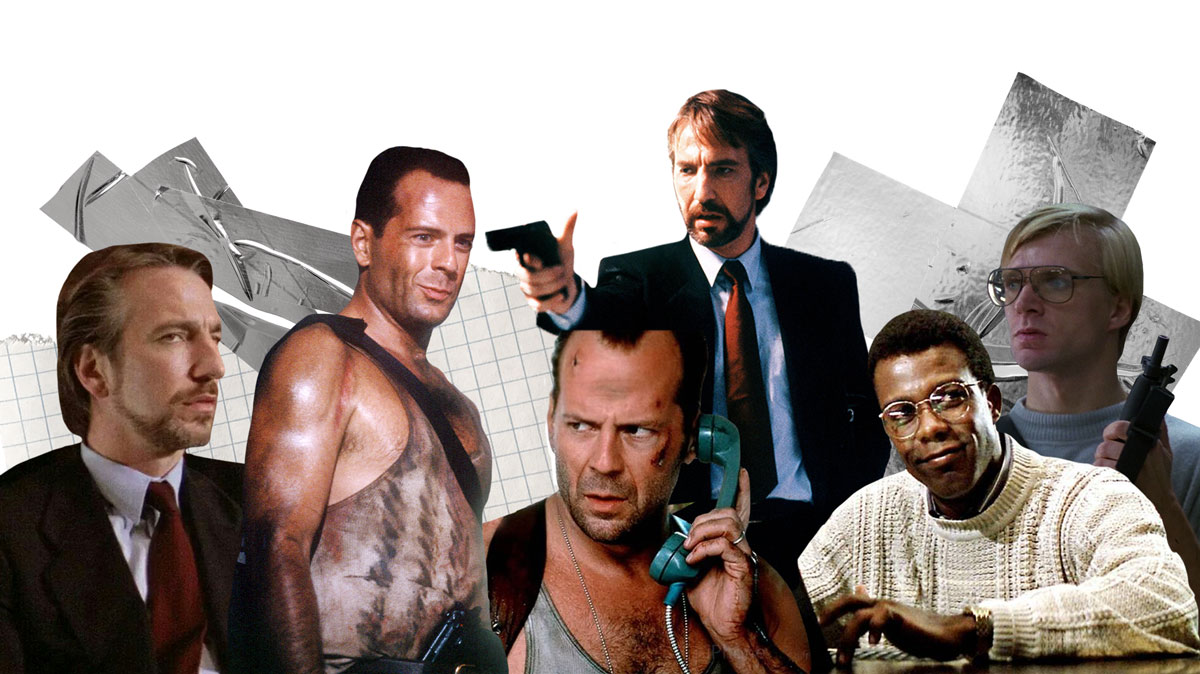 07.
A Christmas Story
Set in 1950s Cleveland, this beloved 1983 comedy offers up plenty of traditional 50's style but the undisputed star of the show is Ralphie's iconic pink bunny costume which he pairs with his circular glasses (which incidentally have transformed into a stylish accessory in the years since A Christmas Story was released).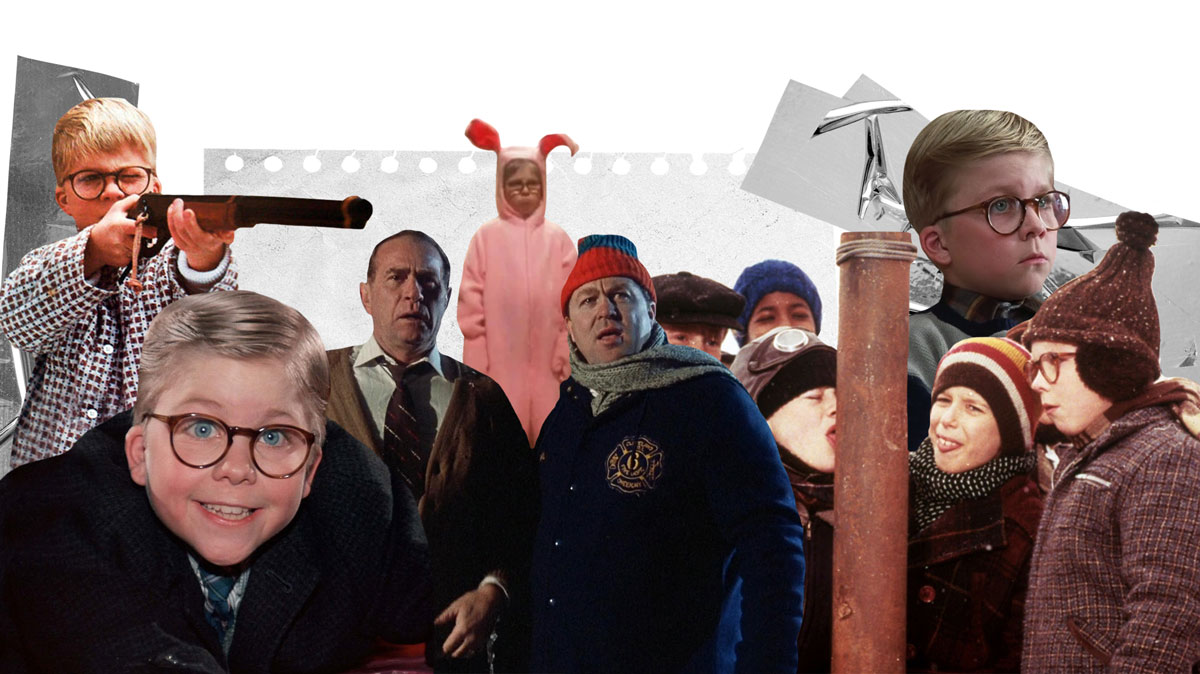 08.
Home Alone
If you enjoy chilling out in your pyjamas and loungewear during the festive season then Home Alone (strong contender for best Christmas film of all time) should be your go-to based on Kevin McCallister's plaid pyjamas and cosy dressing gown combo alone. Along with his penchant for comfy clothes, Kevin's (Macaulay Culkin) outfits are practical for facing harsh winter climates - he was definitely ahead of his time with that puffer coat.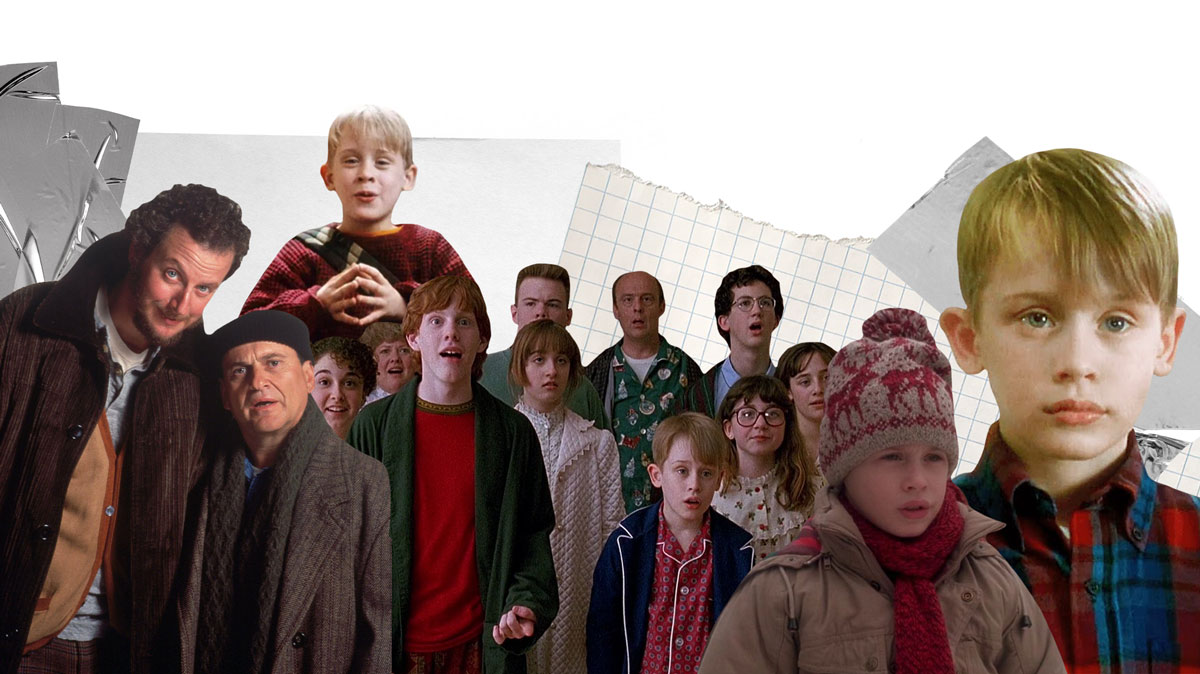 09.
Elf
It may or may not surprise you to know that the festive style in this film is so iconic that one of the original Buddy the Elf costumes from the movie actually sold at auction for almost 300 thousand dollars. It's one of those costumes that is instantly recognisable for people of all ages and is so intrinsic to the film itself. So in the words of Buddy the Elf 'the best way to spread Christmas cheer is singing loud for all to hear'.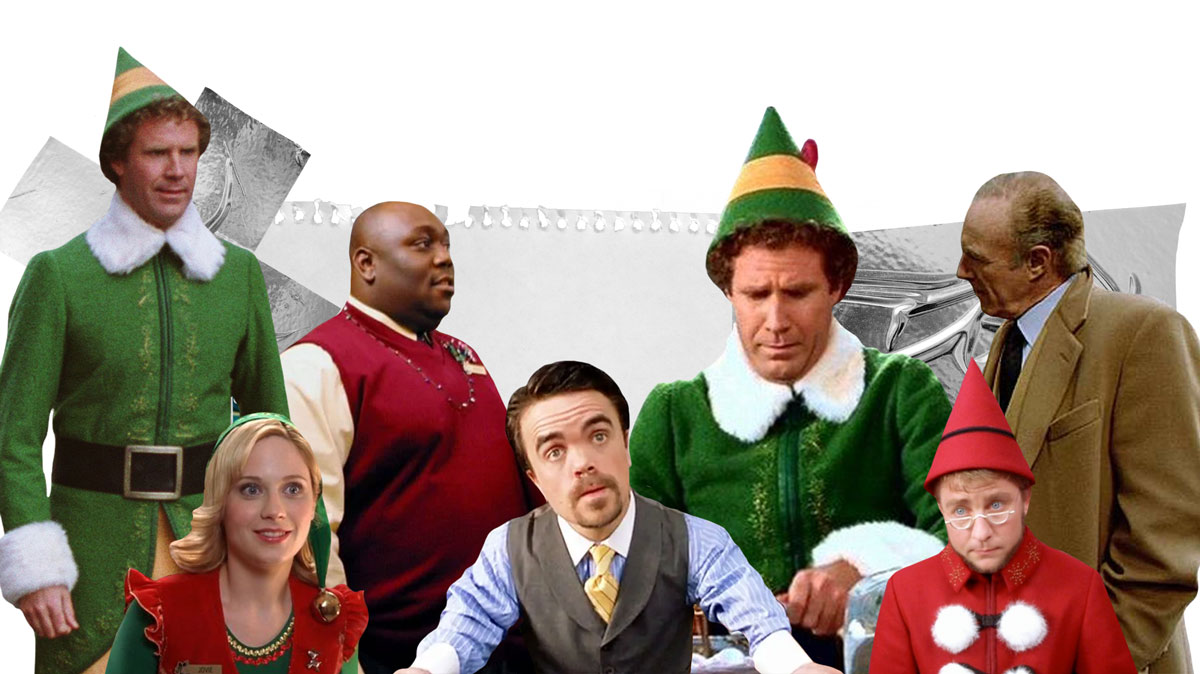 10.
The Grinch
We realise that Dr Suess's The Grinch may not be the first character that springs to mind when thinking of festive style icons but you've got to respect the commitment to the colour green. According to reports, it took approximately eight hours everyday to complete The Grinch's makeup and by the end of filming Jim Carrey spent a total of 92 days in full costume. So while you might not want to emulate the style, The Grinch remains one of the most memorable costumes in recent history.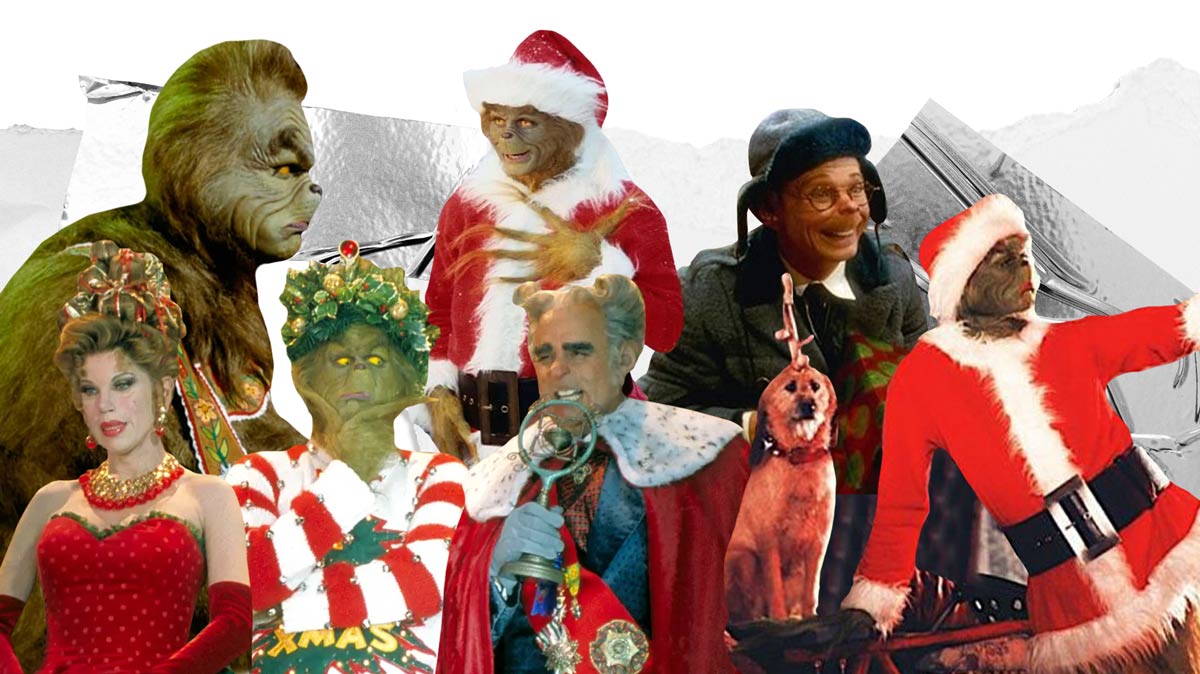 Latest Drops
AW22 Collections