Dressed for the Big Screen | The 19 Most Stylish Films of All Time
01/19/2022
From crisp power dressing to slacker-chic, we've listed our best nominees for the 19 Most Stylish Films of All Time. Here's our top films to watch when you're in need of some serious styling inspiration.

01.
The Royal Tenenbaums
A cult favourite among Anderson fans, the Tenenbaums iconic characters master the art of uniform dressing, with each family member perfecting a signature 70s look. With the help of costume designer Karen Patch, the custom made pieces have gone on to inspire collections for Gucci, Miu Miu and Lacoste. Sticking to primary colour palettes and style principles helps build each character's personality and traits. You try telling us that striped tennis headbands and camel suits aren't an iconic look.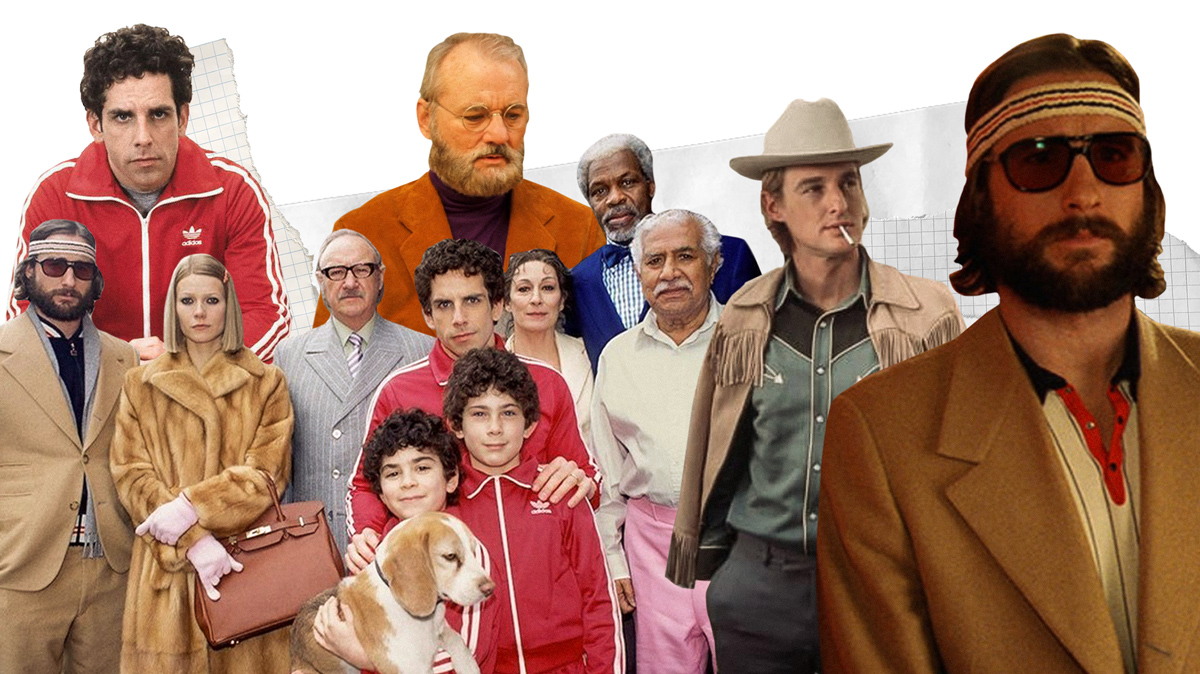 02.
The Talented Mr Ripley
For effortless summer style, The Talented Mr Ripley (1999) ticks all the boxes. Unsurprisingly it is the character of Dickie Greenleaf (Jude Law) that edges ahead in the sartorial stakes with a wardrobe consisting of linen trousers, Oxford style loafers and Italian knits. As the film was set in the 1950s, Greanleaf's style speaks to his fashion forward attitude - Italian design was relatively new on the menswear scene - and overall elegance.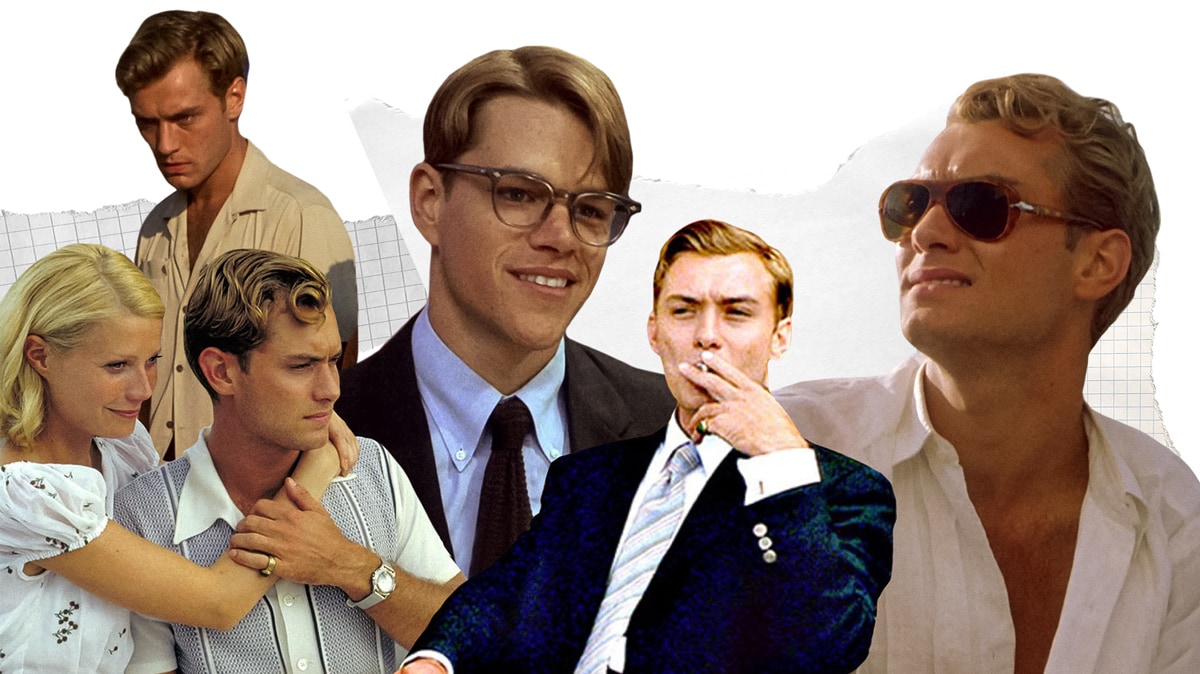 03.
Scarface
The iconic 1983 film is full of classic 80's menswear style including oversized collars, double breasted suits and contrasting colour schemes. There are copious outfits to choose from but our favourite has to be Tony Montana's sky blue suit which was slung over one shoulder to accommodate his arm sling.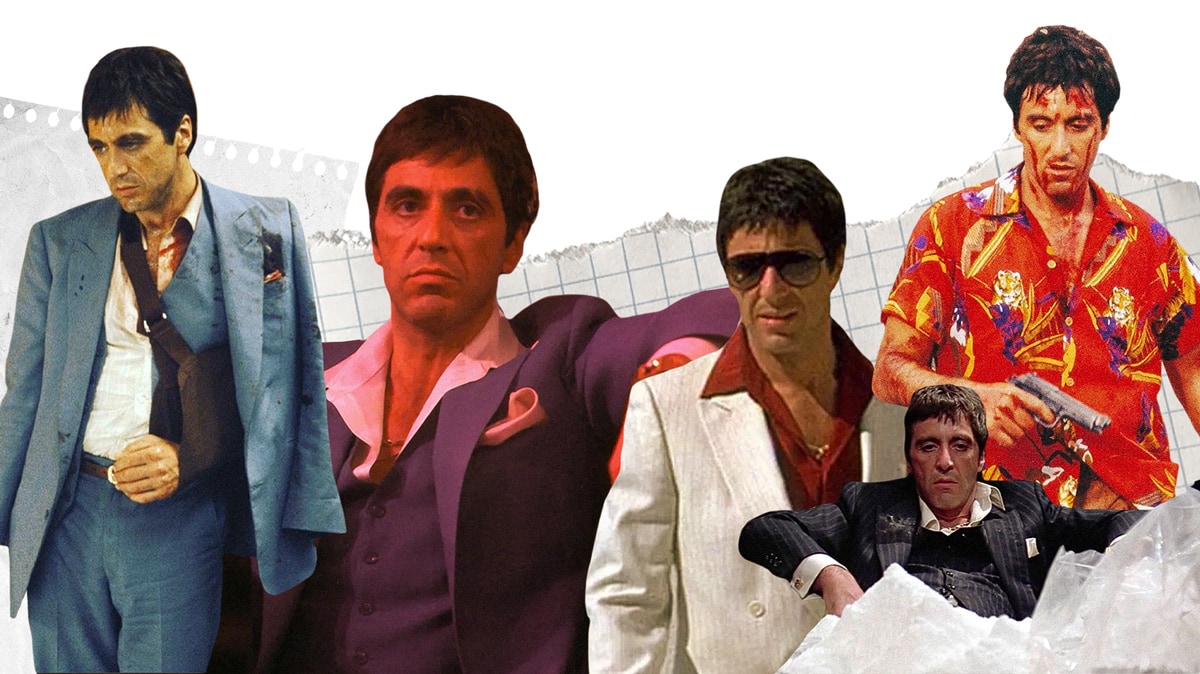 04.
The Great Gatsby
Baz Lurhmann's adaptation of The Great Gatsby is yet another masterclass in summer style. For the actor's costumes, set and costume designer Catherine Martin paired up with American giant Brooks Brothers to create over 500 ensembles to ensure all the extras were suited and booted in signature 1920s style. Jay Gatsby's (Leonardo Dicaprio) looks are typically nouveau riche, think three piece suits in pastel tones and extravagant accessories.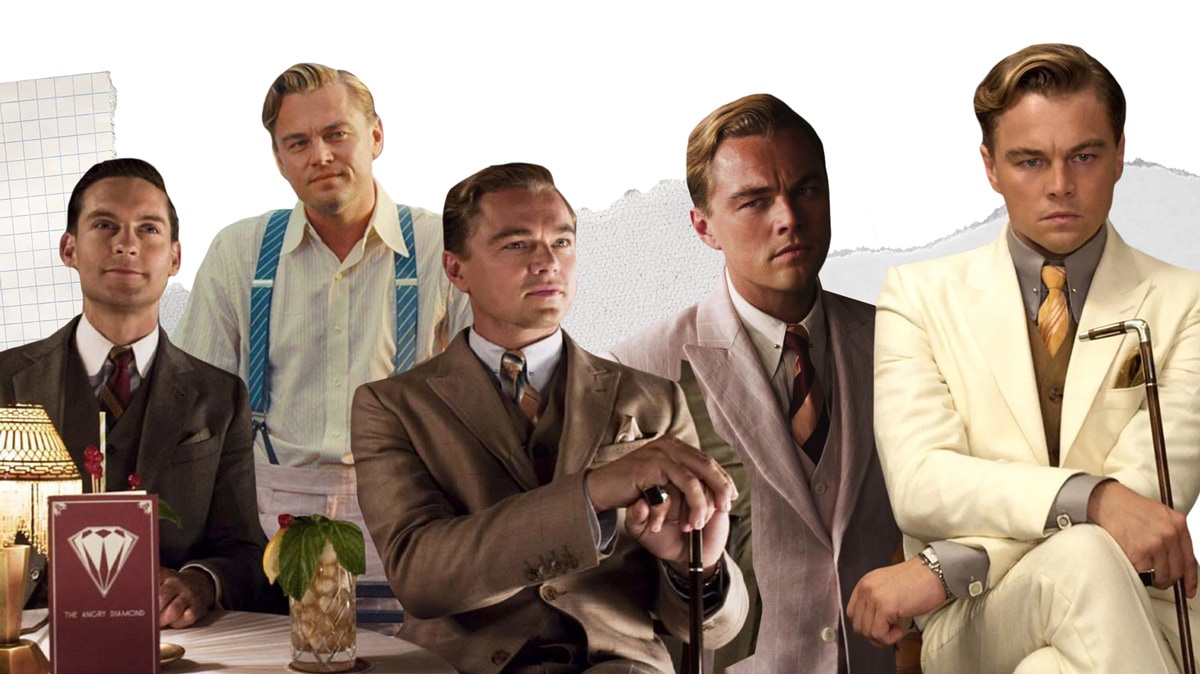 05.
Goodfellas
Martin Scorsese's Goodfellas is arguably one of the greatest gangster movies of all time which has gone on to inspire countless films and tv series from the likes of The Sopranos to Pulp Fiction. The costumes donned by Robert De Niro and Joe Pesci in Goodfellas accurately exude the power and status that mobsters held in 1990s NYC.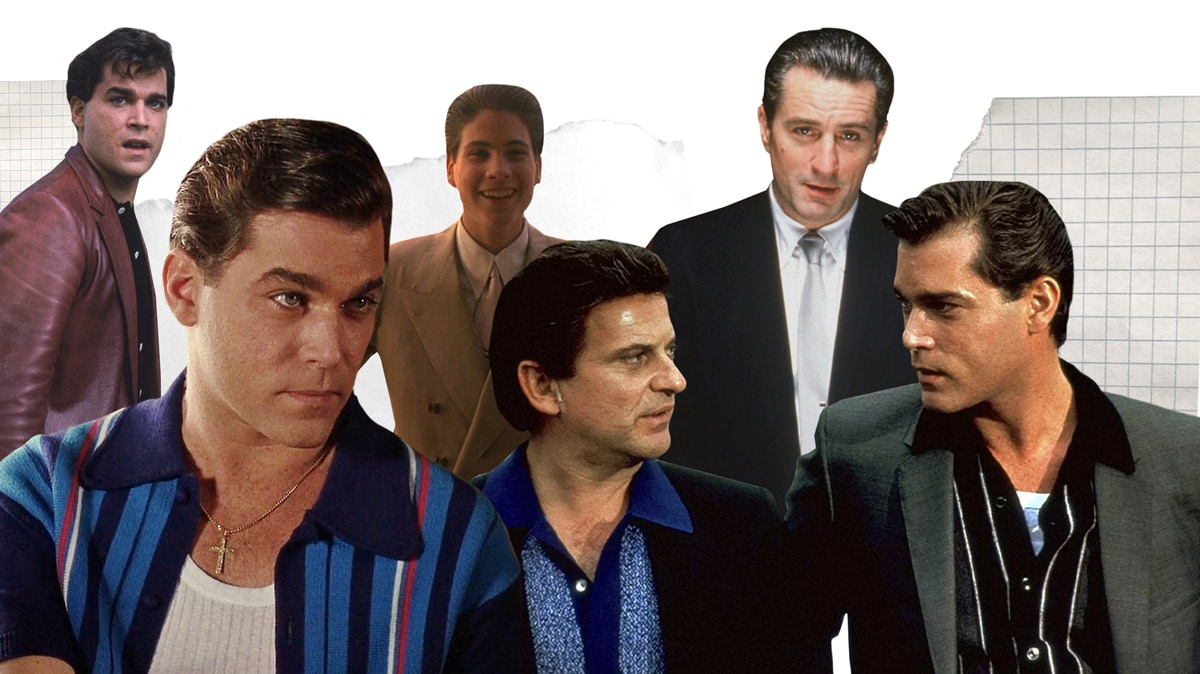 06.
Reservoir Dogs
Unlike the suits in The Great Gatsby or even Goodfellas, those worn in Reservoir Dogs wouldn't look out of place today. Furthermore, the iconic looks are relatively simple to emulate. A black narrow fit suit, crisp white shirt, slim tie (worn slightly off centre) and you're in business.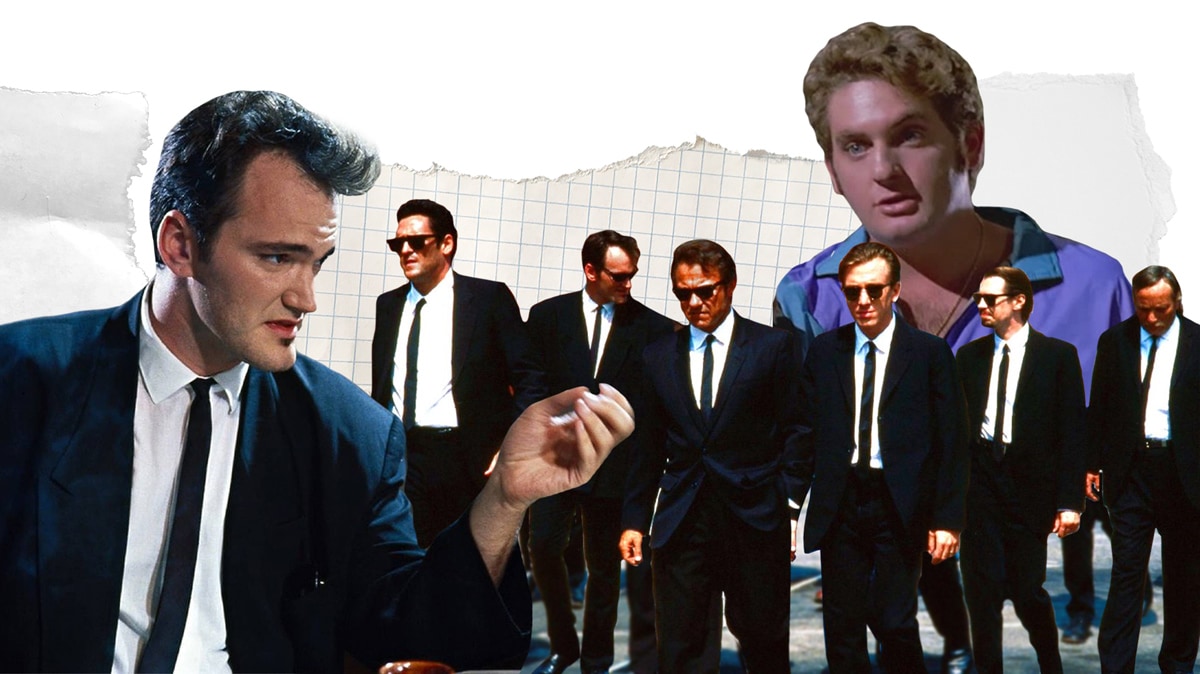 07.
The Big Lebowski
The character of 'The Dude' (Jeff Bridges) in the Coen brothers 1998 film The Big Lebowski definitely has one of the most intriguing styles in recent cinematic history. With hippy style baggy pants, plaid board shorts and roll neck cardigans, it's no surprise that FT writer Robert Armstrong describes the Dude's wardrobe as 'the ugliest parody of Californian style that they could manage'. Adding that the Dude is probably the only adult male in film history to be spotted wearing Jelly Sandals.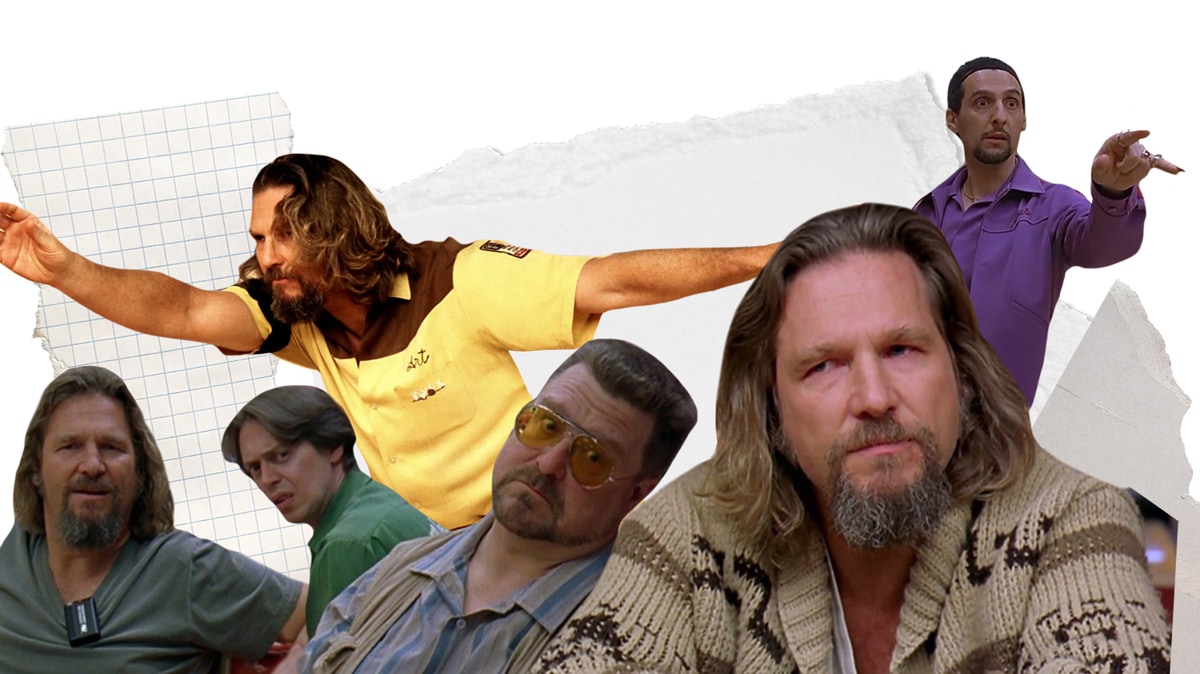 08.
Casino
Martin Scorsese's Casino doesn't rest on its laurels when it comes to gangster style and chooses to add an extra layer of flair and opulence to the characters through their respective wardrobes. Colour blocking takes centre stage, as does Robert De Niro's (countless) silk bath robes and pyjamas. The film also utilises luxury high end brands like Bulgari and Louis Vuitton to emphasise the wealth on display in the film.
09.
Inherent Vice
While the adaptation of Thomas Pynchon's 2009 novel of the same name may not be the most well known film on this list, it certainly performs well in the sartorial stakes. Although set in the seventies, some key looks like Joaquin Phoenix's jungle style jacket have stood the test of time and are a mainstay for many casual menswear brands like orSlow and A Vontade.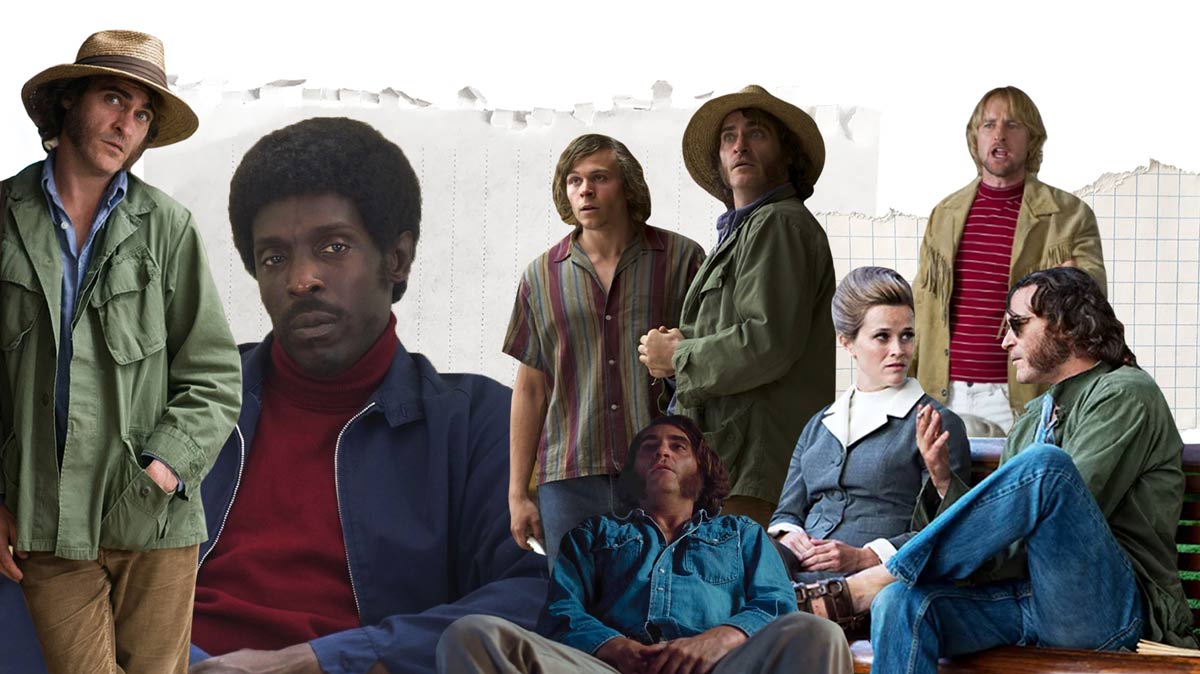 10.
Ferris Bueller's Day Off
The beloved 80's classic offers up a style that is accurately described by Esquire magazine as 'slacker-chic'. Unlike the style in say The Great Gatsby or Casino, the costumes worn in FBDO have that effortlessly thrown together vibe (even though they've most likely been meticulously chosen). The characters also manage to pull off trends that are notoriously difficult, namely newsboy hats and sweater vests.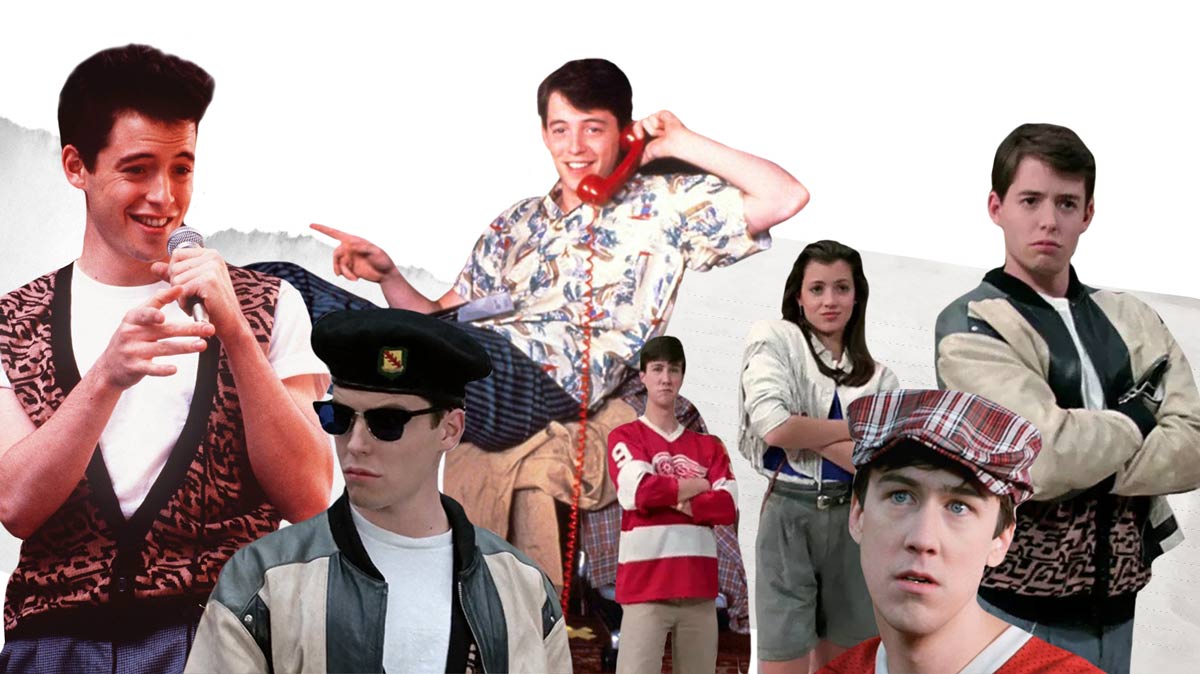 11.
Boyz in the Hood
The 1991 coming of age film successfully brought LA street style into the mainstream with looks consisting of branded snapbacks, denim on denim (a decade before Britney and Justin) and bold colourways. Aspects of the characters' individual and collective style left a legacy in both real life and on screen in shows like The Fresh Prince of Bel Air.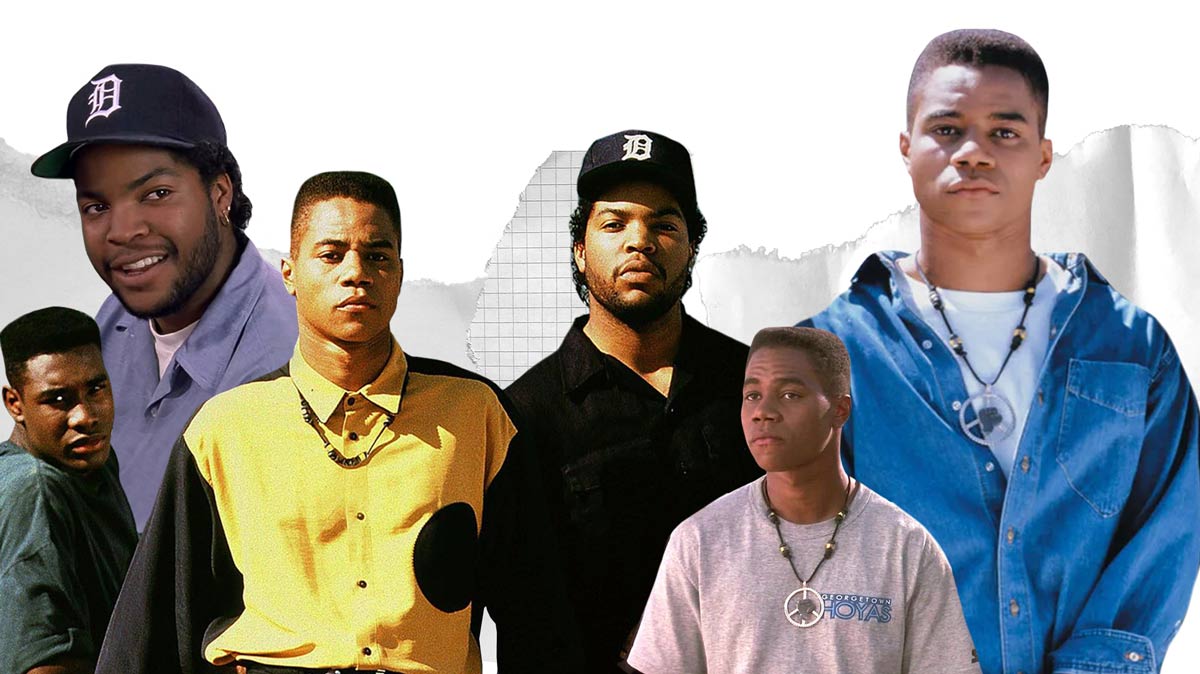 12.
The Nice Guys
Shane Black's dark comedy is one of the more recent films on this list but don't worry you won't find any of the forgettable trends circa 2016, The Nice Guys is a fashion masterclass in peak 70s style. Expect oversized lapels, floral prints and plenty of suede. And while Mr Ryan Gosling could pretty much pull off any micro trend, there are plenty of looks in The Nice Guys which have stood the test of time.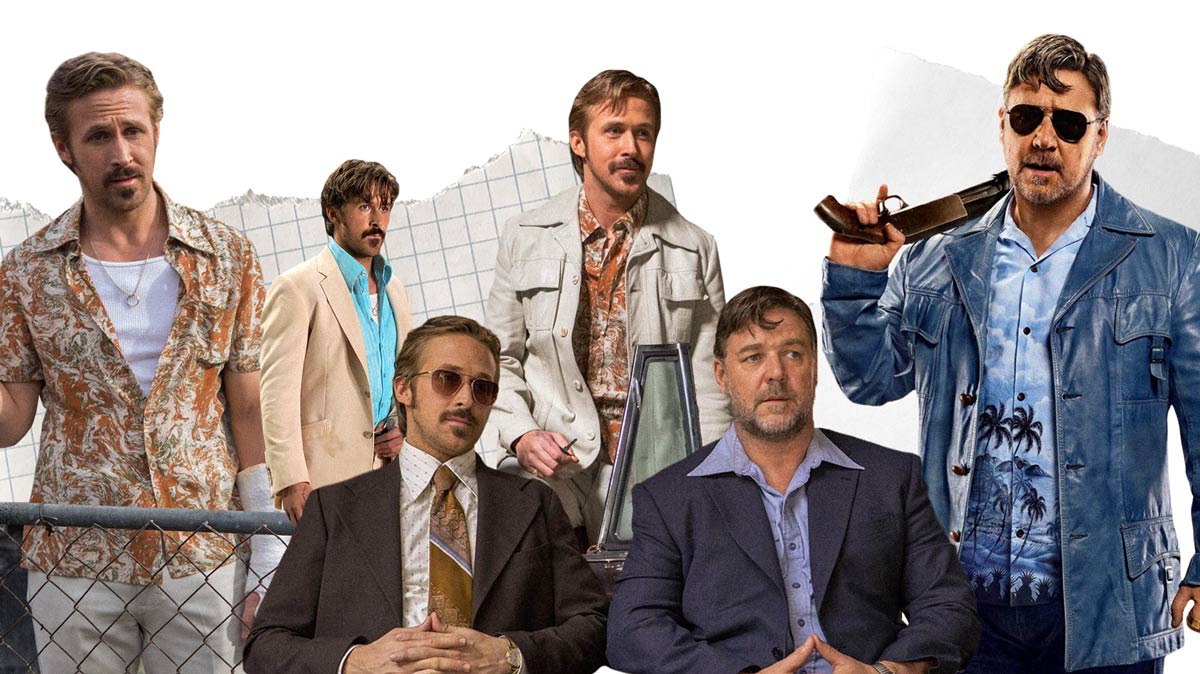 13.
Wolf of Wall Street
Wolf of Wall Street's Jordan Belfort (Leonardo Dicaprio) is certainly not the most likeable character in cinematic history but his iconic wardrobe is something to behold. Whether it's the classic 90s Wall Street uniform or the off duty luxe, The Wolf of Wall Street is all about the biggest and most expensive brands. Think classic Ralph Lauren polos, Rolex watches and Gucci loafers.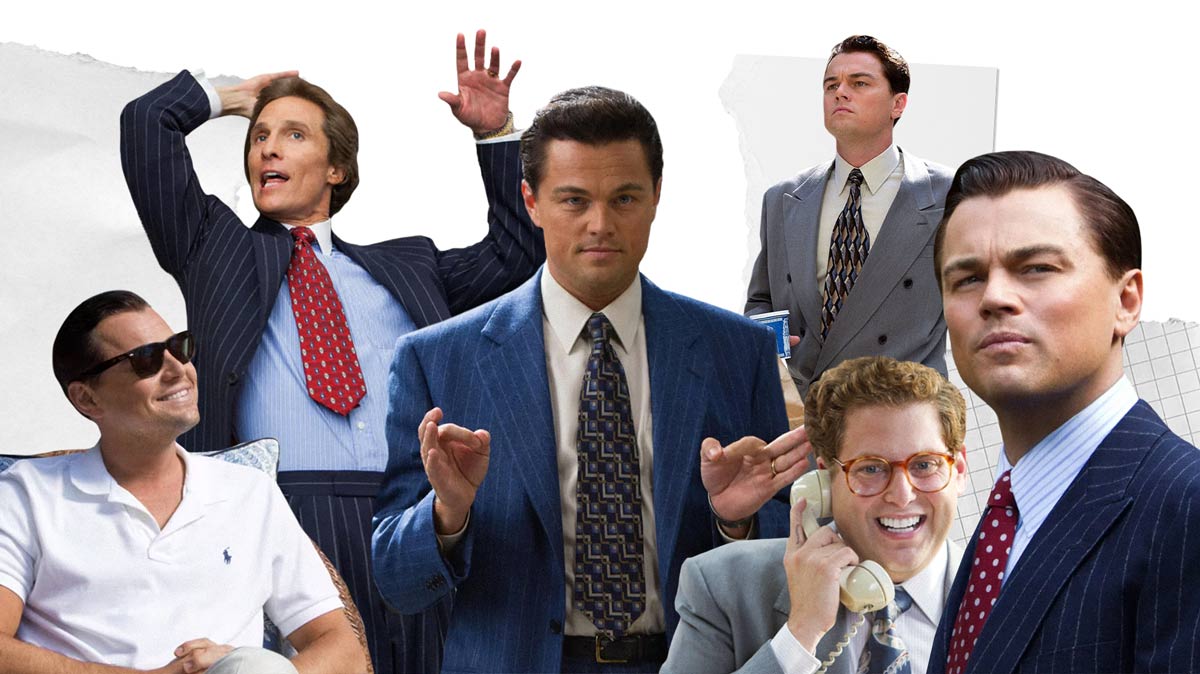 14.
Trainspotting
If you're looking for a film that perfectly captures Britpop/Punk style then look no further than Danny Boyle's Trainspotting. Costume designer Rachel Fleming credits the film with inspiring a new era of trends and styles: 'I think there had been so much emphasis on the rave scene for so many years [...] that when Trainspotting came along, people were ready for something new, a new silhouette'.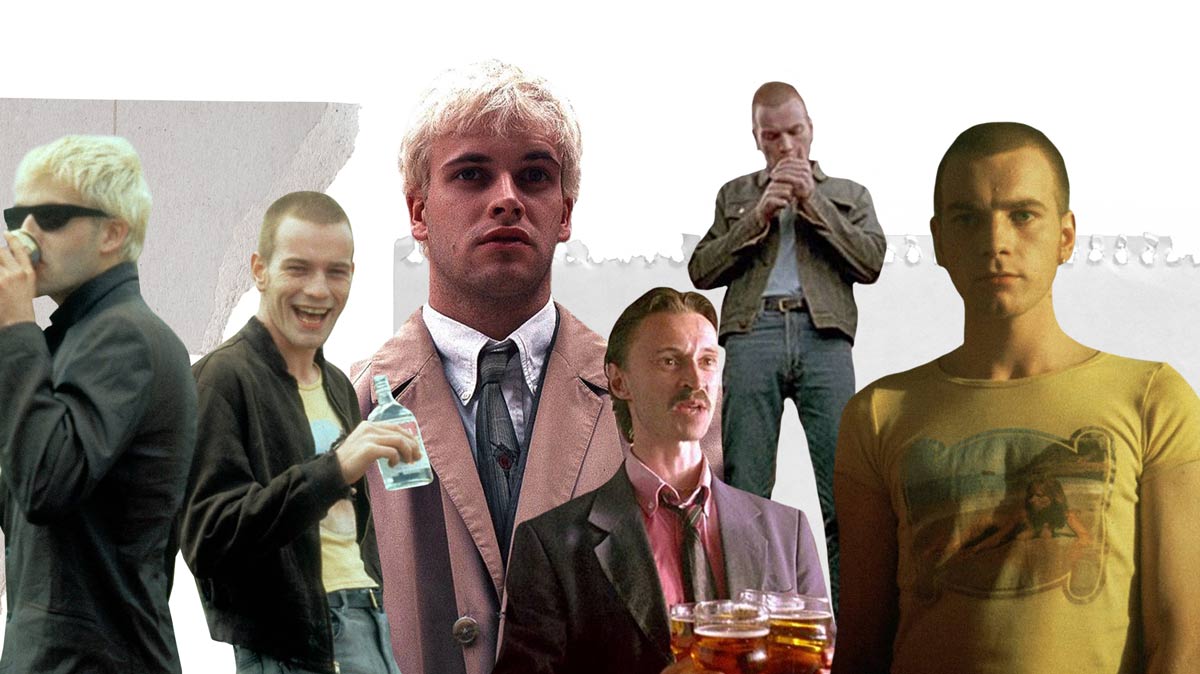 15.
Pulp Fiction
Tarantino's Pulp Fiction is among the most revered films in cinematic history and its' quintessentially 90s style has left an enormous legacy. While Mia Wallace (Uma Thurman) is undoubtably the winner in the satorial stakes, there is some pretty iconic menswear on display from Samuel L. Jackson and John Travolta's ill fitting suits to Butch's (Bruce Willis) peak 90s bomber jacket.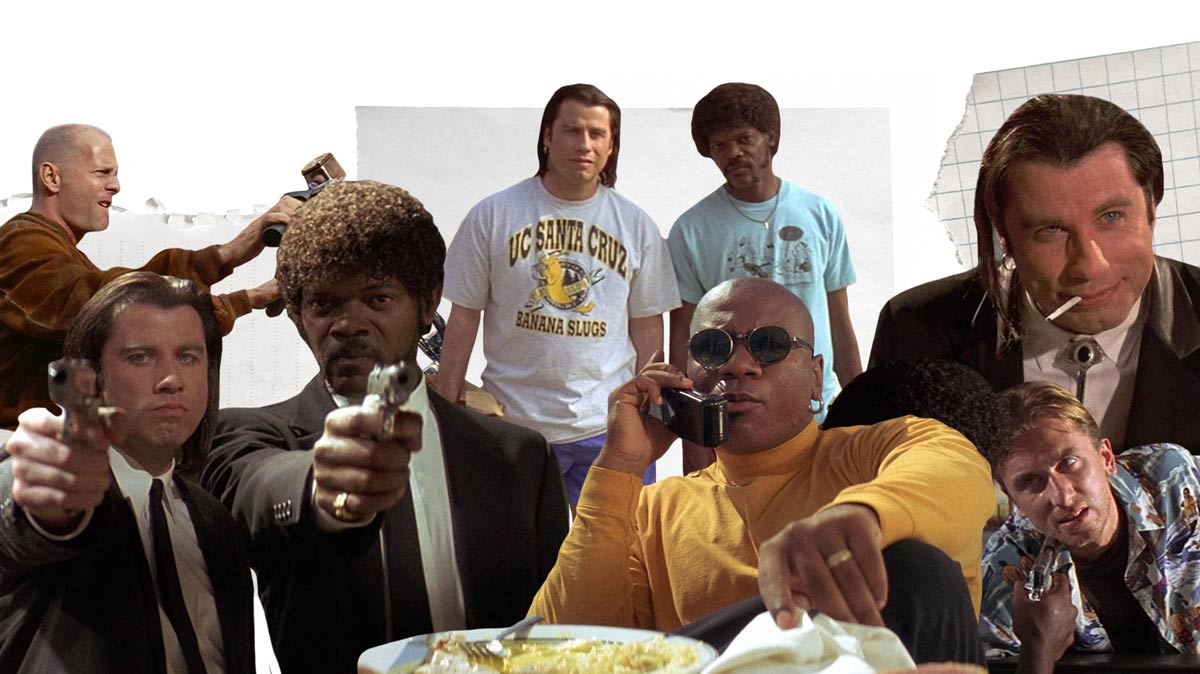 16.
Saturday Night Fever
There are few costumes more recognisable than Tony Manero's (John Travolta) white suit at the end of Saturday Night Fever and it's not difficult to see why. Bell bottoms, Cuban heels and medallions, what's not to love? The way that Saturday Night Fever radiates style becomes more impressive when you learn that the actors were told to bring their own clothes for non disco scenes due to budget cuts by the studio.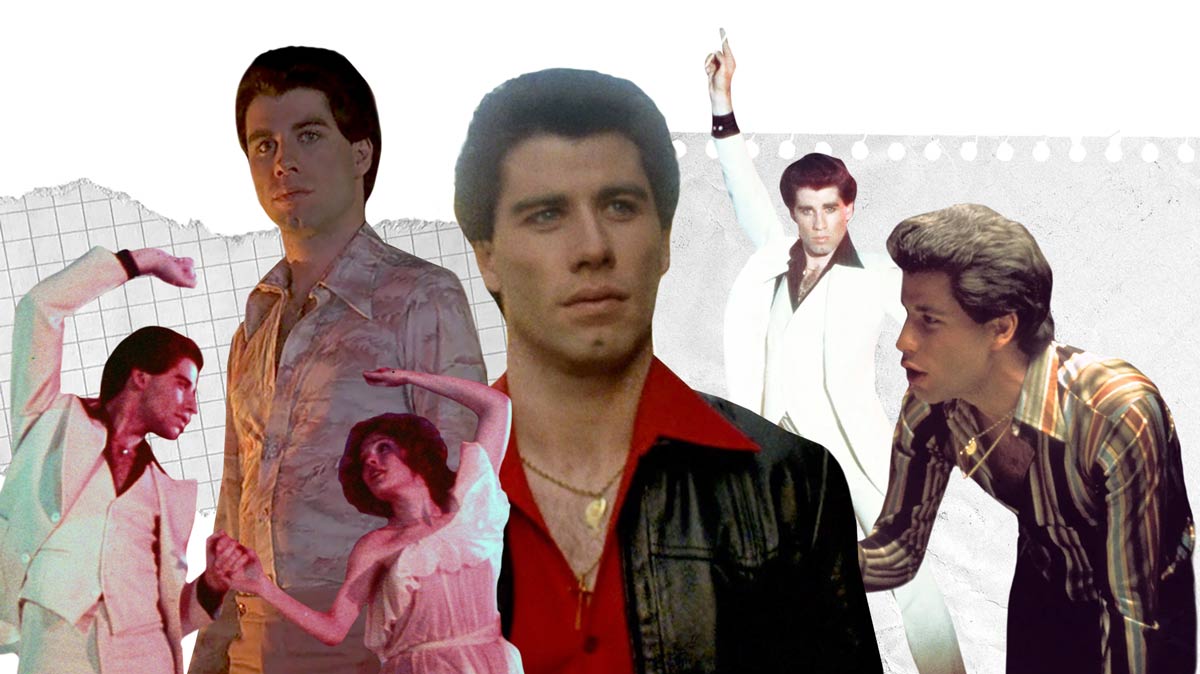 17.
American Gangster
Academy award winning costume designer Janty Yates perfectly captures NYC's criminal underworld in Ridley Scott's American Gangster. Set in the 1970s, the film stars Denzel Washington as the infamous drug trafficker Frank Lucas. Washington's character favours formal yet modest business wear (think two piece suits and neutral tones) over overtly extravagant clothing in a bid to set him apart from his rivals.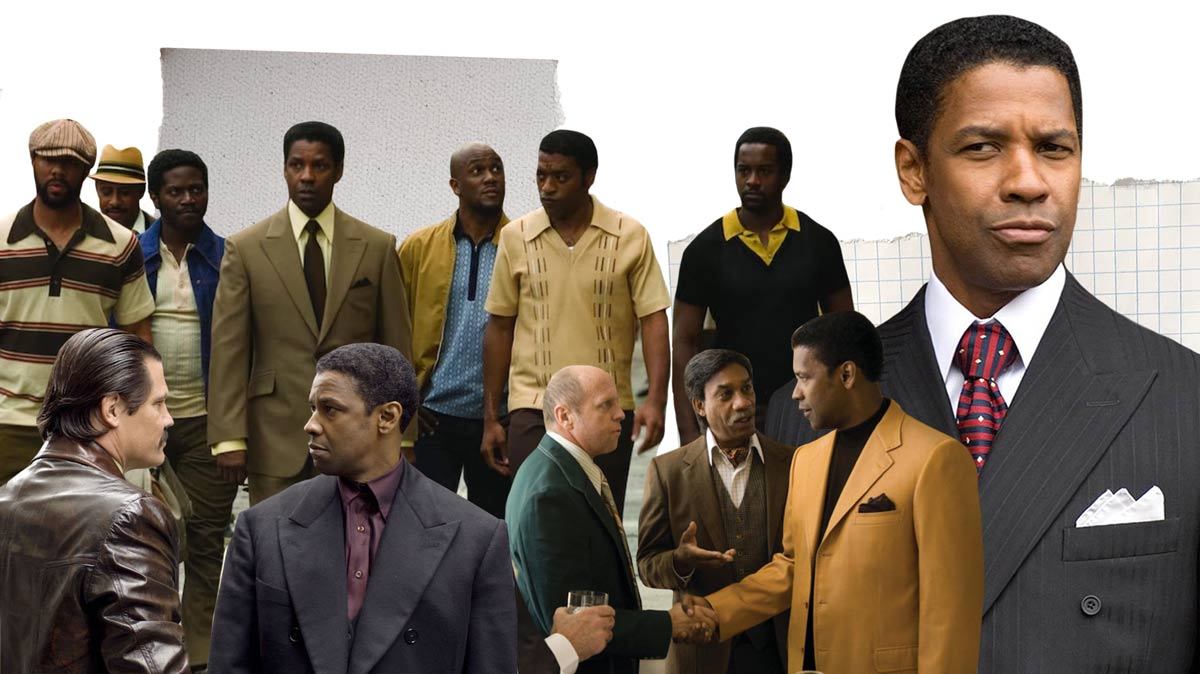 18.
Jaws
Perhaps the most surprising film on this list but make no mistake Jaws was definitely ahead of its time when it comes to stylish everyday fashion. GQ recommends watching the movie with a fresh set of eyes: 'even if it feels like you've seen it a thousand times, go back to Jaws and you'll find that its stylishness isn't overt or loud, and it definitely doesn't seem like "fashion". So although the paper mache shark may seem outdated, many of the outfits (the bucket hat in particular) are still stylish today.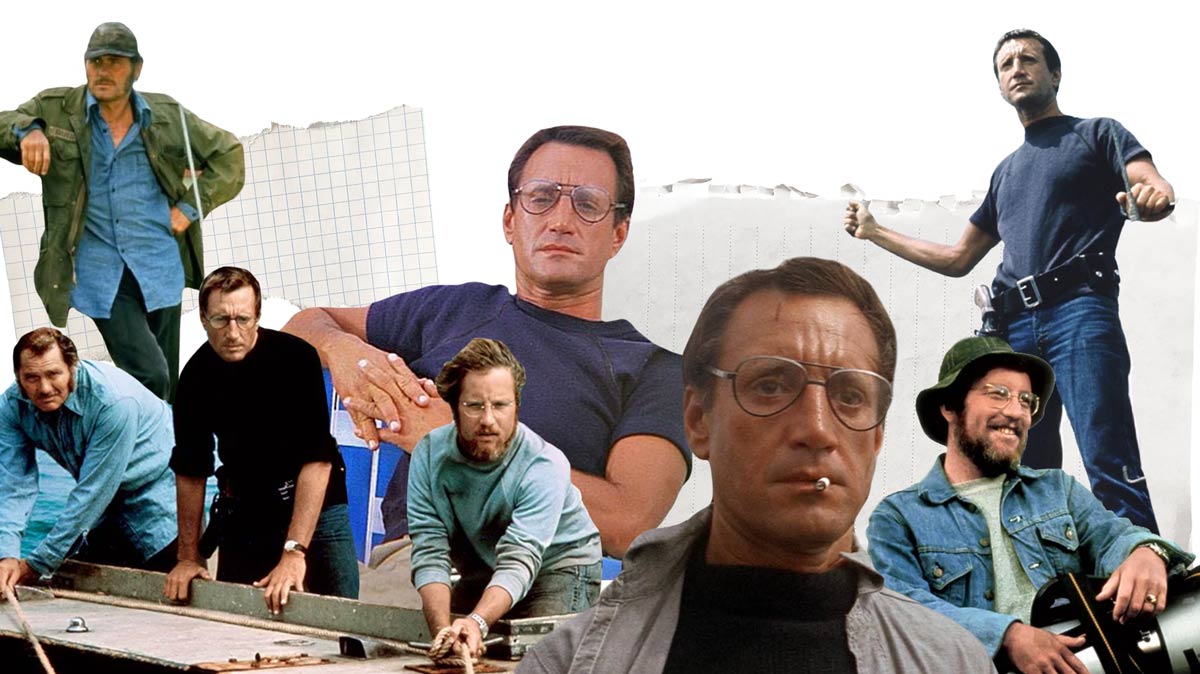 19.
The Truman Show
Nearly 25 years later and the cult film starring Jim Carrey is still making waves in the fashion world. There was even a reference to the film in Virgil Abloh's FW20 show for Louis Vuitton in which models descended a staircase similar to the one at the end of the film. In the film the clothing aligns with Truman's seemingly perfect life, as a result there is an abundance of clean lines, light hues and an emphasis on smart-casual.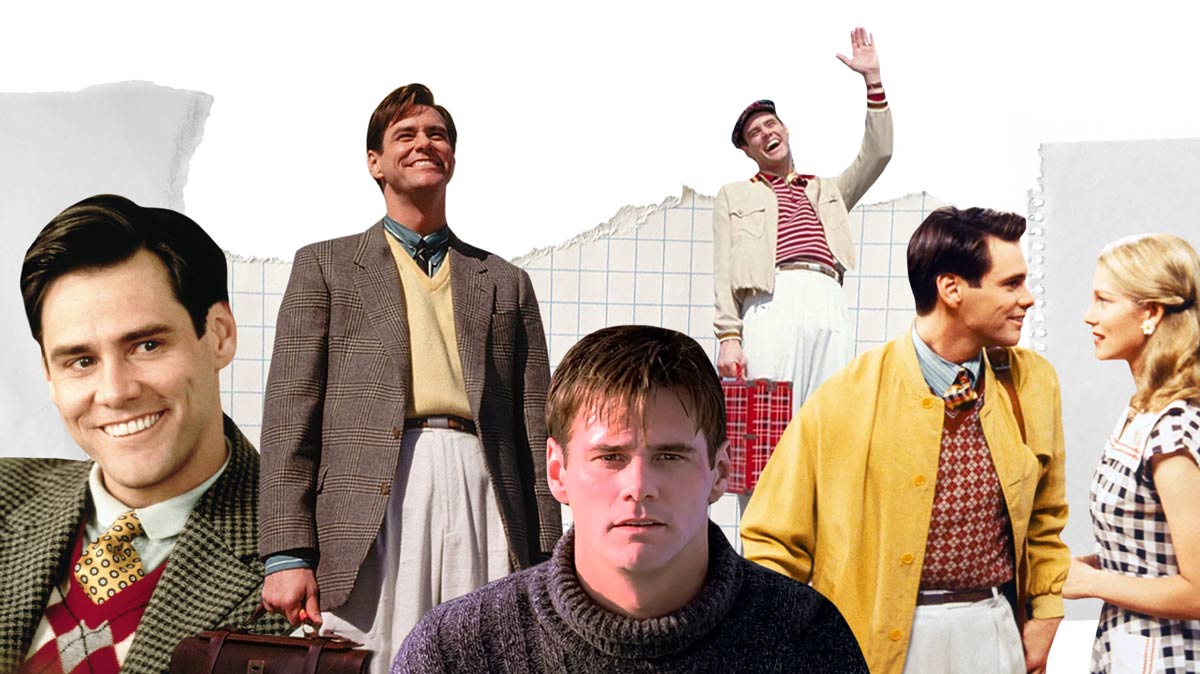 Latest Drops
AW22 Collections